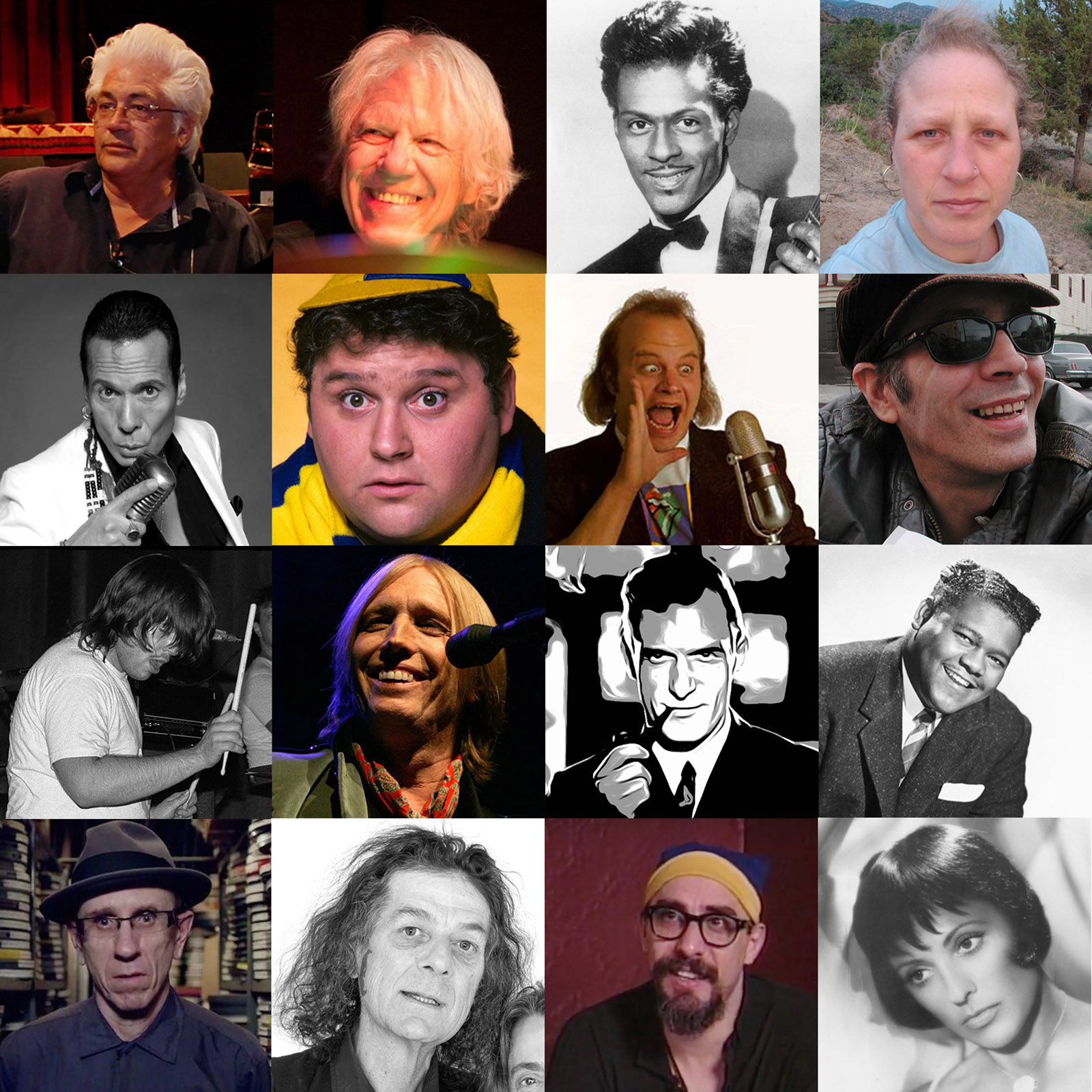 Once again, another year ends, and we pause to reflect on those whose journeys came to a close. It's yet another incomplete list of departed individuals that made an impact on this project.
Today, we take inventory… we celebrate their spirits…. we raise a toast in honoring these people…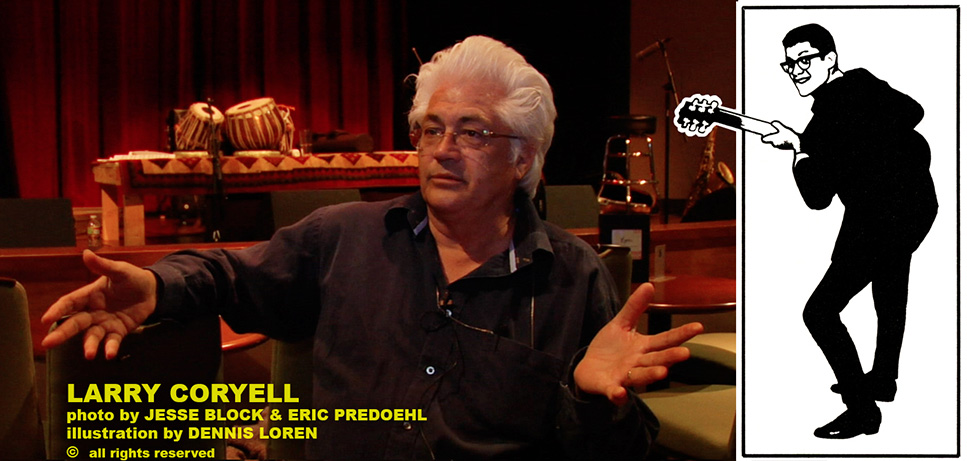 Larry Coryell, jazz guitarist from Pacific Northwest
We lost Larry on February 19th. Before he became a jazz legend, he was a rocker with the Dynamics in the Pacific Northwest. He was a big fan of the Fabulous Wailers, and became a very close friend of Richard Dangel, the original guitarist.
Larry provided a great interview for the LOUIE project, and you can see a snippet at the original post last year.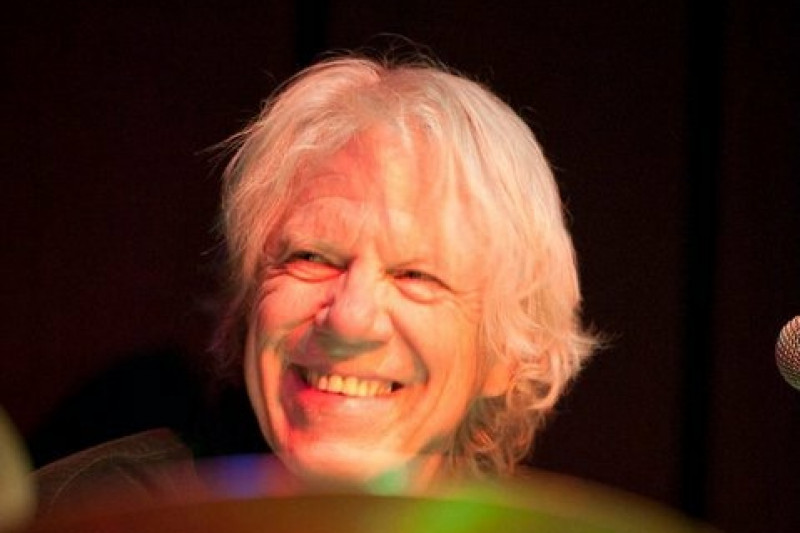 Bobby Lloyd Hicks of Dave Alvin's Guilty Men
Bobby Lloyd Hicks was a drummer with Dave Alvin & the Guilty Men who later joined NRBQ. He passed away on February 19th, but was acknowledged in November on these pages after a highly entertaining version of THE SONG sung by Bobby was uncovered.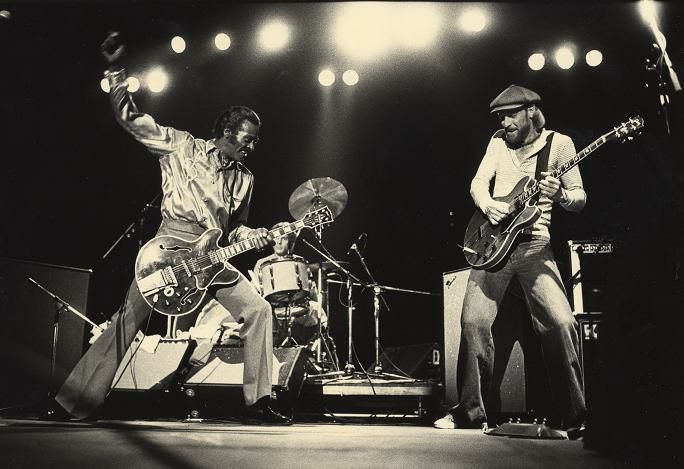 Chuck Berry left this planet March 18th. I didn't get around to writing up a proper obit for his passing, but I did write about his 90th birthday what seemed like a few months earlier, acknowledging how "Havana Moon" was an inspiration for Richard Berry's (no relation) most famous creation.
Anyways, here's a super-cool photo of Chuck Berry playing with Barry Curtis of the Kingsmen! I don't know who took this photo, but it's a keeper!
Lexie Shabel, cancer fighter + documentary maker
On May 29, my friend Lexie lost her battle with cancer. She created one of my favorite rock and roll documentaries, and she fought a hard battle against this terrible type of illness.
Carlo Driggs, singer with Paul Revere & Raiders
Carl (Carlo) Driggs was the lead vocalist for Paul Revere & The Raiders from 1983 through 2004, holding that position for 21 years, longer than any other vocalist that performed with the band. Carlo left us on May 31.
Stephen Furst, aka Flounder of Animal House
Stephen Furst, the actor that played Kent "Flounder" Dorfman in the iconic comedy film National Lampoon's Animal House, passed away on June 16.
Michael Slavko, aka M. Dung, radio DJ + LOUIE enthusiast
Our friend M. Dung was a major advocate of LOUIE LOUIE. He was a radio DJ that celebrated the song on a massive scale and hosted two LOUIE LOUIE Parades in San Francisco, assisted by special guest, songwriter Richard Berry. We lost Michael on June 30.
Ken Kaffke, friend + advisor to LOUIE project
Ken Kaffke was an ally, advisor and a wonderful friend of the LOUIE documentary project. A generous soul with a mission to share the "good stuff," Ken shared a deep passion for comic books, rock 'n' roll music and humor in a jugular vein. August 18 was his last day on this planet.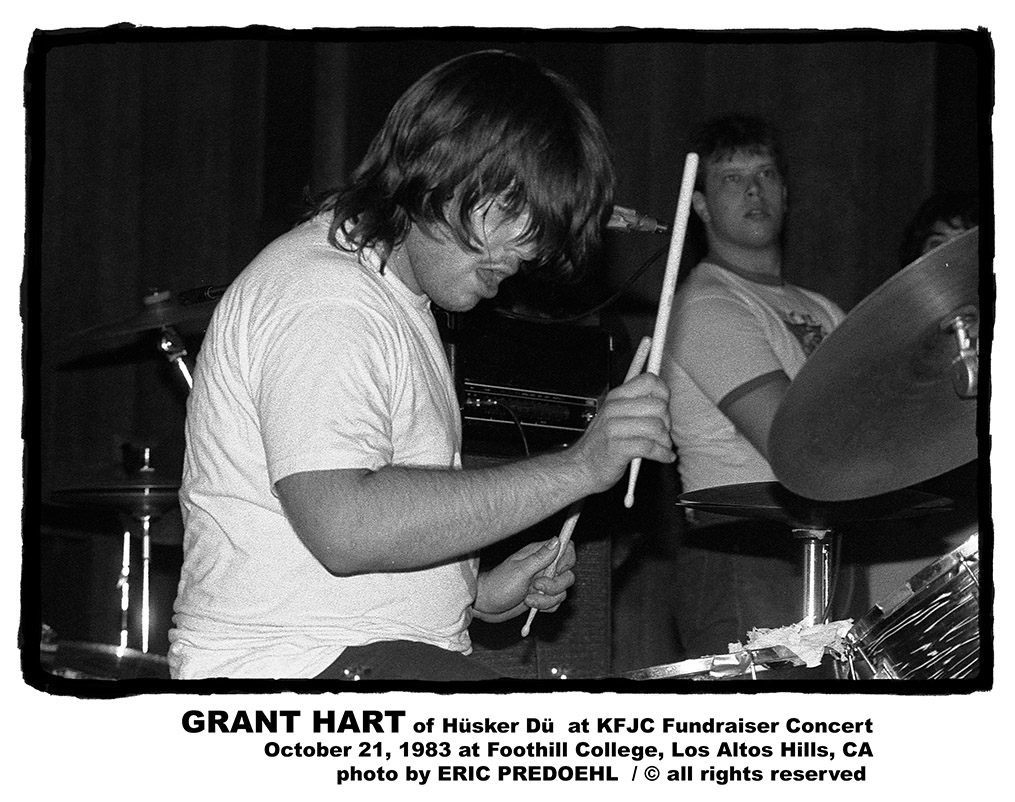 Grant Hart of Hüsker Dü was yet another one lost to cancer, leaving this mortal world on September 13. Memories of a mind-blowing 1983 punk rock show at Foothill College a few months after the infamous Maximum LOUIE LOUIE marathon at the same campus still remain vivid…. all these years later..
Yet another death we didn't expect. An under-rated singer-songwriter whose demise on October 2nd sparked a floodgate of sorrow felt around the world.
As fate would have it, one of the earliest bootleg CDs I ever discovered featuring the song LOUIE LOUIE was a Tom Petty CD entitled simply "LOUIE LOUIE." It was never a legitimate release, but it's a cool version..
Hugh Hefner, publisher of Playboy magazine
An iconic publisher whose exploits, like the song LOUIE LOUIE, inspired some serious F.B.I. investigations overseen directly by J. Edgar Hoover.
Did you know that THE first band to ever cover LOUIE LOUIE named their band after Hugh's magazine?
Fats Domino was the modest musical pioneer that brought rock 'n' roll music to the American mainstream, selling more hit records between 1950 and 1963 than Chuck Berry, Little Richard and Buddy Holly combined.
Did you know that Richard Berry was part of a Fats Domino show in 1956 that sparked one of the earliest rock and roll riots in the USA?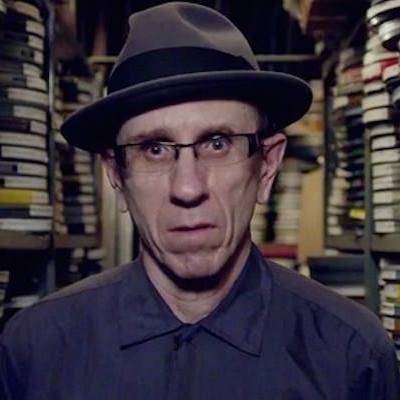 Stephen Parr, owner of Oddball Films
Stephen Parr was another friend of the LOUIE project. He ran Oddball Films, a stock footage company in San Francisco. He left on October 24, leaving behind a lot of wonderful memories.
Fred Cole of Dead Moon lost his battle with cancer on Nov 9th. Before he created Dead Moon with his wife / life-partner Kathleen "Toody" Cole, he recorded with a band known as The Lords, then the Weeds, which evolved into the Lollipop Shoppe in 1968, appearing on the first Nuggets compilation.
Of course, we had to mention that Fred proudly utilized the original lathe used for mastering the original release of the Kingsmen's LOUIE LOUIE for many of his own recordings of his band Dead Moon.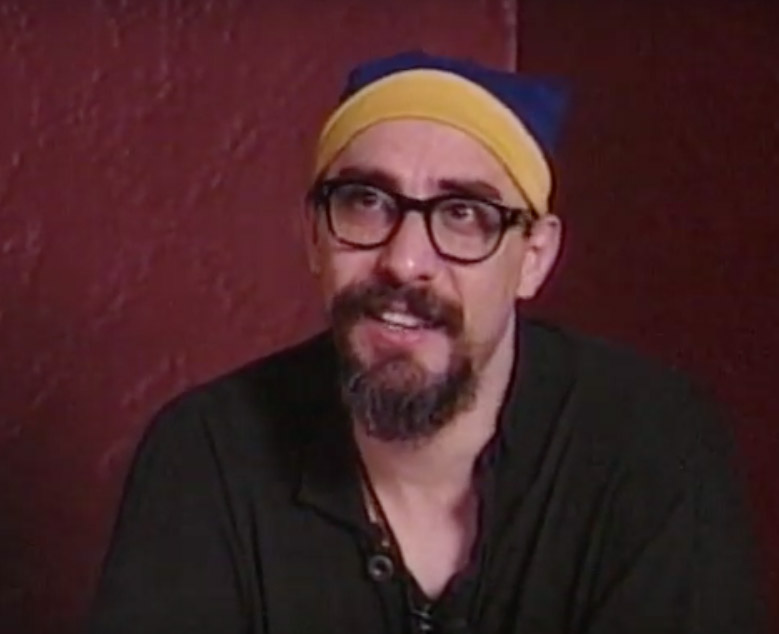 Pat DiNizio of the Smithereens
We were saddened to lose yet another friend of the LOUIE project. Pat was an ally that provided a wonderful LOUIE LOUIE interview many years ago, and the LOUIE team collaborated on a special multi-camera concert video production of the Smithereens that was utilized by as a showcase for Apple Quicktime technology.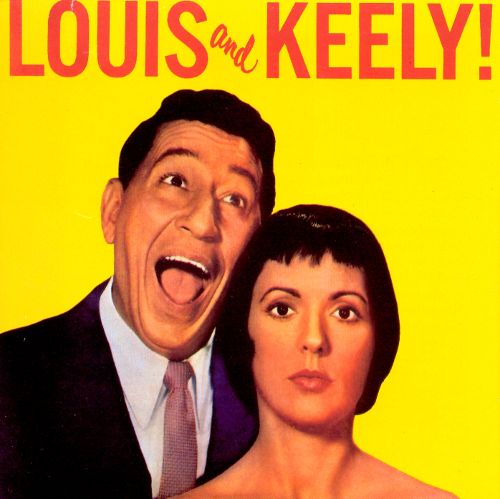 Keely Smith, jazz and pop vocalist
Keely Smith, the iconic vocalist who achieved success as both a solo artist and with her musical partnership with first husband Louis Prima, died on Dec. 16.
The Louis and Keely partnership was a powerful entity in the entertainment business, working as recording artists in the music industry, as well as performing in theater, television, and motion pictures. In addition to being the first musicians to win a Grammy for best pop vocal performance by a duo or group in 1959, they were also amongst the earliest musicians to ever cover a Richard Berry song when they recorded "(There'll Be No) Next Time" in 1957.
There were quite a few other artists we lost in 2017. Here's a partial list of some of the others, in no particular order…
Greg Allman
Glen Campbell
Chris Cornell
Malcolm Young
David Cassidy
Dick Gregory
Jerry Lewis
Rose Marie
Walter Becker
Della Reese
Don Rickles
Mary Tyler Moore
Roger Moore
Jim Nabors
Mel Tillis
Harry Dean Stanton
Sam Shepard
George Romero
Martin Landau
Adam West
Jonathan Demme
J. Geils
Butch Trucks
Miguel Ferrer
rest in peace.
EXTRA UPDATE:

I almost forgot to mention the passing of a beloved Dobermann named Lucy Da Bloozie, who was also provided inspiration for the LOUIE project…
I'm also so very grateful that my friend Stretch Riedle did NOT become part of this list, as he could have easily been added if not for the assistance of certain real-life angels that provided CPR at the right time.
Big thanks again to Wendy and the Santa Cruz County E.R. team for being there.
YET ANOTHER ADDITION:
How could I forget my old friend David Peel??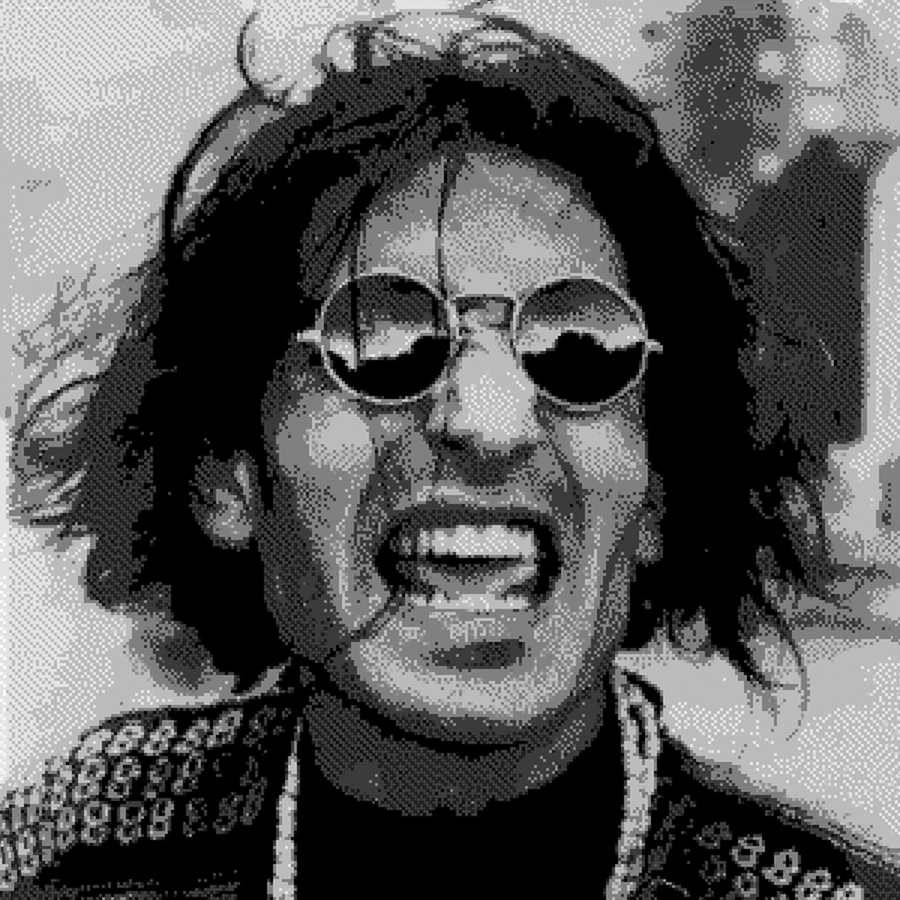 We lost David Peel on April 6.