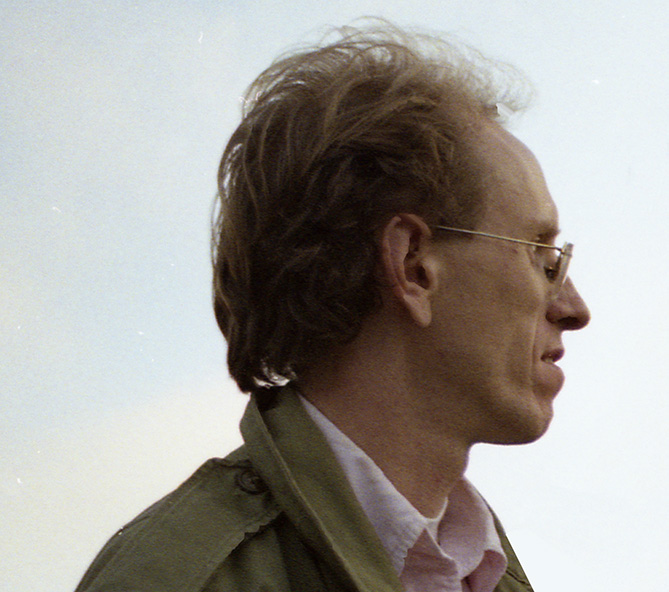 We lost another friend.
Stephen Parr was someone I've known for many years. Stephen owned Oddball Films, a stock footage company in San Francisco that supplied a lot of wonderfully quirky material for a lot of different film productions.
Before Stephen was running Oddball, I knew him as the guy who assembled some of liveliest nightclub events in San Francisco, often featuring an eclectic array of performance artists, musicians and exotic dancers.
Stephen's creation of Oddball fell into place after director Ridley Scott contacted him for some specific film footage. From that point on, the seed for planted for this venture, and Stephen wound up assembling the largest film collection in Northern California.
Right now, the IMDb page for OddBall Films currently lists credits for 145 documentaries, 42 television productions and 16 feature films. I have no doubt this list will be expanded as more films get completed.
Stephen was definitely an ally of the LOUIE documentary, and provided some 16mm film transfers over the years.
Rick Prelinger, fellow film archivist, provided some extra insight about our friend for Laura Wenus' article for MissionLocal.org:
Now there is a question of what will become of his collection, rumored to contain 50,000 cans of film. Prelinger said archivists from near and far are reaching out to Parr's family to determine the archive's future. For one thing, it is a formidable collection of, yes, oddities, but it has also served as a resource for footage in important documentaries — a catalogue of, as Parr himself put it, memories.

Oddball was really set apart, however, by Parr's determination to share what he'd found with others and bring future archivists into the fold.

"Archives tend to be really closed places, behind closed doors, mysterious and to serve some people and not others," Prelinger said. "Stephen's archive was very hospitable. Tons of people came through Capp Street as interns, volunteers, people who worked for his nonprofit, the SF Media Archive."

Many of them took to social media to lament the loss of the person who had been their introduction to the film — actual physical film — world.

"Oddball was the first time I encountered film on film, and since then, my life has changed as well," wrote Hila Avraham on Facebook. "Rest in peace, and thank you Stephen for being yourself and sharing your light."

Glamorous clients aside, Parr was also always ready to share his treasure trove with creative types who didn't have a hefty corporate bank account. If you were an artist or documentarian, Prelinger said, "you were very likely to just get a gift from him. He was just very generous that way."
We are going to miss you, my friend.
– E.P. of LouieLouie.net
(photo of Stephen taken by yours truly at the November 1991 Bill Graham memorial concert at Golden Gate Park, San Francisco. Graphic of the various nightclub flyers borrowed from Joshua Moore's "Oddball" short film shared below)
ODDBALL from Joshua Moore on Vimeo.
Read more about Stephen and his Oddball empire at…
SF List – Stephen Parr, Archivist Of The Film World's Oddest Artifacts, Dies At 63
7×7.com – Oddball Films: San Francisco's Archive for Extraordinary Cinema
Mission Local – With death of Stephen Parr, SF Mission loses the archivist behind Oddball films