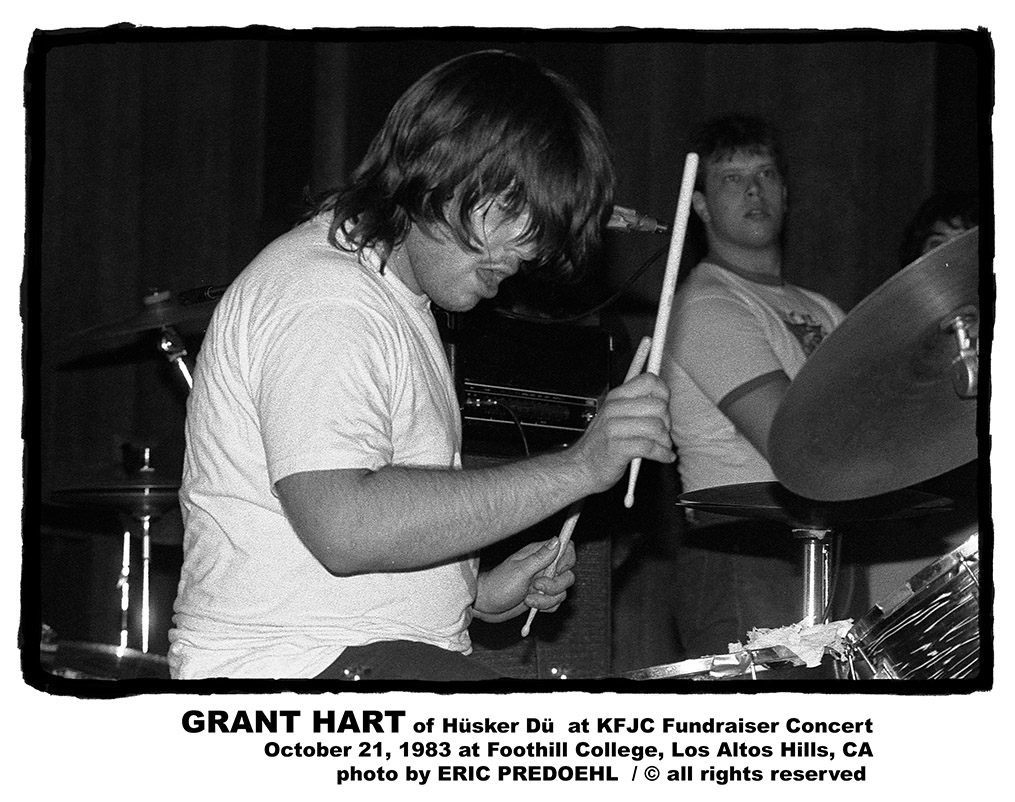 Today, we learned that Grant Hart of Hüsker Dü passed away from kidney cancer at the age of 56.
Grant was best known as the drummer and co-songwriter for Hüsker Dü, a three-piece punk band from Minnesota.
Hüsker Dü had a nine year run, starting off in 1979, and eventually breaking up in 1987. Hüsker Dü was one of the earliest American bands from the indie punk circles of the 1980s to sign a record deal with a major label, linking up with Warner Brothers, where they released two studio albums.
After the break-up of Hüsker Dü, Grant formed Nova Mob (another 3 piece band), where he moved to vocals and guitar. In 1995, Grant became a solo artist and even became the subject of a documentary by Gorman Bechard (director of "Color Me Obsessed" the documentary about The Replacements' notoriety)
It looks like the last project Grant released was a double album entitled "The Argument" (based on John Milton's "Paradise Lost"), which came out in the summer of 2013
The first time I ever saw Grant Hart and Hüsker Dü was at a KFJC benefit concert at Foothill College, the same place where the infamous "Maximum LOUIE LOUIE" marathon took place two months earlier (different buildings, though). At this show, which took place on October 21, 1983, Hüsker Dü were part of a punk rock cavalcade that also featured the Dead Kennedys, Angst, Mal and Grim Reality.
It turned out to be one of the most exciting shows I've ever seen in my life.
Rest in peace, Grant Hart.
Oh and lest we forget.. and here's a version of LOUIE LOUIE by Hüsker Dü (with Grant Hart) live in San Francisco on March 1, 1985, featuring special appearances by members of the Minutemen and the Meat Puppets. LOUIE kicks in at the 2:28 mark right immediately after "Makes No Sense At All."
– E.P. (whose photograph appears at the top of the page)
Reference links.
Wikipedia page on Grant Hart
https://en.wikipedia.org/wiki/Grant_Hart
Grant Hart official webpage
http://granthart.com