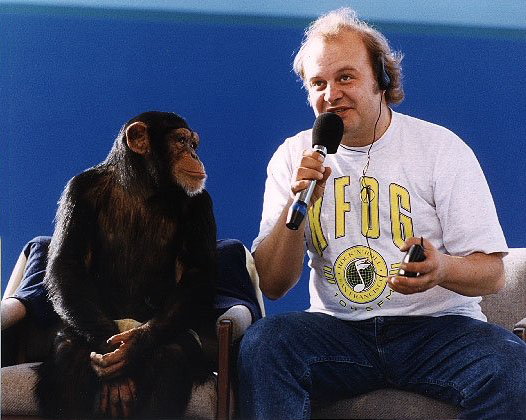 Today I was deeply saddened by the news of the passing of our friend Michael Slavko, aka M. Dung, as shared on Facebook by his fiancee Judy Crum.
Dung was a big advocate of LOUIE LOUIE, and hosted two LOUIE LOUIE Parades in conjunction with KFOG Radio and the Leukemia Society in San Francisco.
In the last years of his life, he was dealing with a variety of health issues, and this morning, he died peacefully at UCSF.
A few years ago, I paid tribute to Dung with a post entitled "Hail Hail M. Dung!! (LOUIE of the Week)"
Today, we pay tribute to my friend Mike Slavko, aka the legendary disc jockey known as "M. Dung."

M.Dung was a very popular disc jockey on KFOG Radio in San Francisco for many years. He had a program called the "Idiot Show" that celebrated the absurdity of rock 'n' roll. Rhino Records even released a special CD that paid this tribute to very special show.

When the Leukemia Foundation partnered up with KFOG to create the first LOUIE LOUIE Parade in 1988, Dung was the man chosen to be the ringleader /"Grand Louie" of this event. The event, which also featured composer Richard Berry as a special guest, turned to be very successful, and they did it again in 1989.

Since that time, Dung has done of lot of other things, eventually leaving KFOG, and launching a special "Idiot Show" podcast for the 21st Century.
In this post, I shared some video clips that featured Dung:
My friend David Schumacher, who worked with Dung at Apple, shared a webpage that featured an excellent interview of Dung by Justin Bozung:
O-Day, O-Dow, Eye! Justin is joined by radio great M. Dung aka Michael Slavko. M. Dung first hit the airwaves with his "Idiot Show" in Grand Rapids, MI on WLAV-FM before transplanting himself out on KFOG-FM in San Francisco, CA. Dung earned a massive following in California in the mid '80s- which grew into legions of followers by the early '90s- earning him his place in the book as the last truly great radio DJ in the pre-Clear Channel era of radio.

Dung, a Michigan native, talks with Justin about his days on the air in Grand Rapids and San Francisco, his podcast "The Mutant Idiot Show" and how he crafted his signature rock-n-roll wild man persona.
Here's a few photos that Dung shared with his friends on Facebook….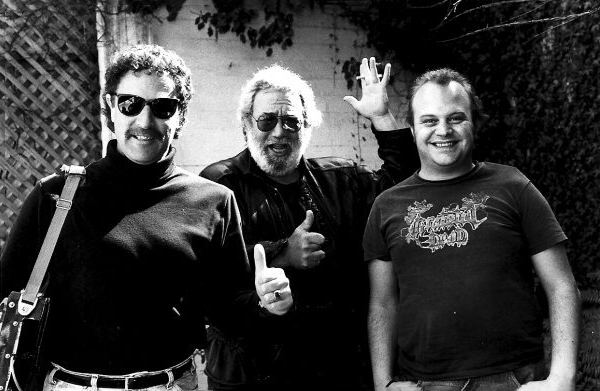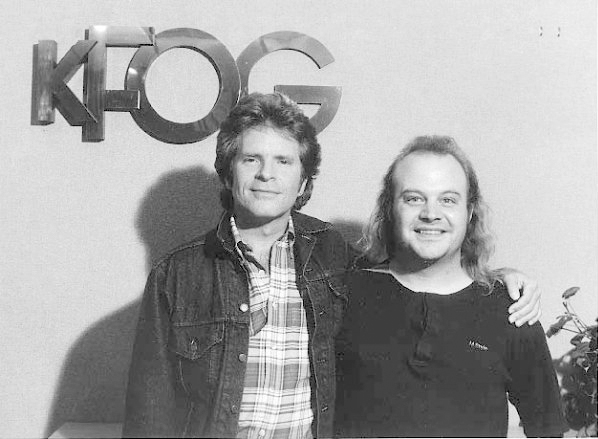 About an hour ago, his daughter Antigone Slavko shared these heartfelt words at the KFOG's "The Idiot Show" M Dung Facebook page:
Thank you all so much for loving and supporting Dung over the years. My dad was not the sort of person who expressed his feelings openly, but I know for a fact that in his darkest times you all gave him strength. There was nothing he loved more than sharing his favorite music with the world. If you find yourself feeling sad, play Louie Louie loud enough to piss off your neighbors. And take some comfort in knowing that, right at this very moment, he's sharing a triple bacon cheeseburger with The King.
Rest in peace, my friend. You shall not be forgotten.
– Eric Predoehl at LouieLouie.net
________________
Reference Links:
Hail Hail M. Dung!! (LOUIE of the Week)
https://www.louielouie.net/blog/?p=7434
Facebook page – KFOG's "The Idiot Show" M Dung
https://www.facebook.com/groups/101650263212925/
Justin Bozung's Interview with M.Dung
http://justinbozung.net/m-dung-interview/