Last week, we lost a dear friend.
Ken Kaffke was an ally, advisor and dedicated advocate for the LOUIE documentary project.
Ken was a man with a deep passion for comic books, rock 'n' roll music and televisual cinema that explored the mysterious deviations of the inner psyche.
Our friend Ken, aka "Kaveman Kenny" aka "Unka Kreepy" aka "Kount Kaffula," sometimes listed his occupation as "Juxtaposer" which made perfect sense if you knew Kenny.
Long before the internet became the default open freeway for social networks, and online campaigns, Ken organized a mail-order "Thriller Club," which celebrated the "Thriller" horror suspense TV show hosted by Boris Karloff from 1960 to 1962. Unlike The Twilight Zone and Outer Limits, Boris Karloff's Thriller show had limited distribution, which meant dedicated fans had to rely on trading circles to obtain VHS copies of all 67 episodes. By joining Ken's Thriller Club, one received a special membership card, a cool looking T-shirt, and a special publication entitled "Good Stuff" that not only provided a comprehensive episode guide of this TV series, but also details on similar horror-suspense anthology shows, as well as artifacts of other exceptional pop culture. At the height of it's popularity, the Thriller club included over 300 members located all over the world.
I'd like to think that Ken's efforts contributed to the proper DVD release of the entire run of this TV series.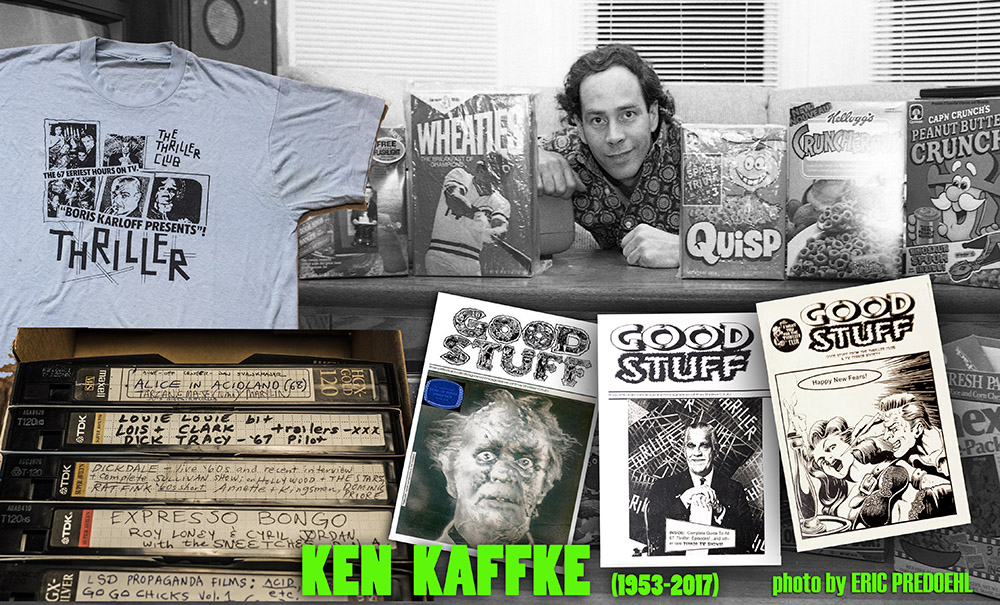 Ken was all about sharing the "Good Stuff."
It was more than just the name of his publication, but truly a state of mind that he embraced with exceptional passion. He made a humble living mostly selling original comic book art, vintage publications and VHS tapes of obscure TV programming, but turning people onto obscure music, art or films was what Ken's primary mission in life was all about.
My LOUIE co-producer Jesse Block was the one who first met Ken at an artist rights benefit show in 1987 at the Fillmore after spotting him with an item that featured some Wally Wood artwork, leading to an interesting conversation, and a friendship that extended to many other friendships along the way.
The three of us shared a deep affinity for EC Comics, MAD magazine, R. Crumb, vintage Batman comics, primal garage rock and homegrown psychedelic music from the bay area.
Kenny was a great beacon of information, providing some excellent leads and suggestions for the LOUIE documentary project, among other things.
Kenny was our direct connection to the Flamin' Groovies, introducing us to his longtime friends Cyril Jordan and Roy Loney, who also became great allies.
Over the course of 20+ years, we had some wondeful times together, collaborating on a variety of projects, sharing an occasional dealer table at a few collector events, embarking on various road trips, and a variety of delicious dinners over the years.
Kenny was an extremely gracious and generous man with a wonderful sense of humor.
His passing leaves behind a big hole in our universe, and he will be forever missed.
Thank you again, my friend.
– ERIC PREDOEHL,
producer-director of the LOUIE documentary project + LouieLouie.net website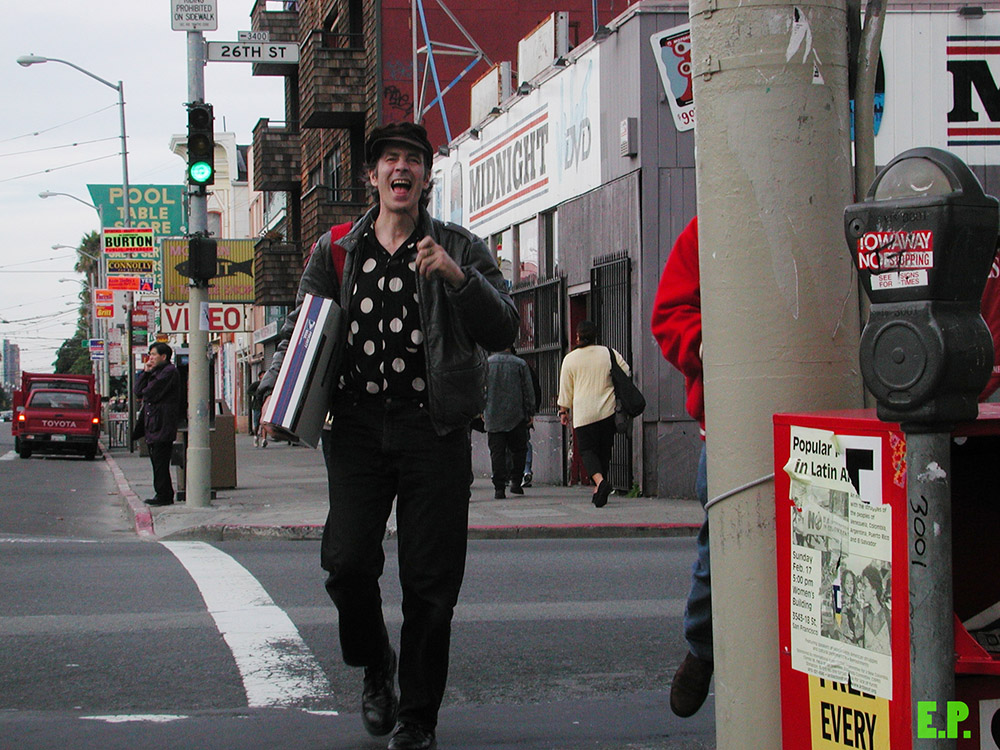 Reference Pages:
Ken's "Kool Kenny" Photobucket page