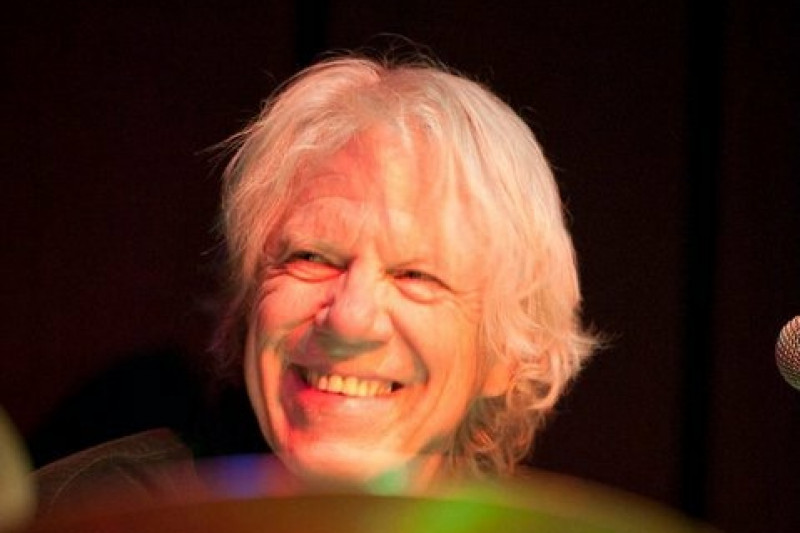 We're a bit late in reporting this, we wanted to acknowledge the passing of Bobby Lloyd Hicks, who died on February 19, 2017.
Bobby Lloyd Hicks performed an inspired version of LOUIE LOUIE when he was a member of Dave Alvin & the Guilty Men. Wedged between "Abilene" and "Thirty Dollar Room," the band delivered this magical moment of inebriated absurdity on February 21, 1999 at the Harmony Bar & Grille in Madison, Wisconsin.
Dave Alvin paid tribute to his old bandmate on his Facebook page:
Bobby Lloyd Hicks passed away last night surrounded by his loving children and wife. He was/is my dear friend, drummer, singer, teacher, troublemaker, Guilty Man-Skeleton-NRBQer inspirational rock and roll anarchist angel. How do I summarize nearly 30 years of close friendship? How do I explain 16 years on the road together? All the sweaty gigs, miles, adventures, great shows, bad shows, drunken misdeeds, music lessons, disappointments,, laughs, tears and all the brotherly love and broken drum heads. We battled our demons together and, happily, Bobby eventually triumphed over his. He didn't get the fame and fortune he deserved but, never the less, he kept playing until his body gave out. Selfishly I have to say that so far in 2017, I've lost two of the closest friends I'll ever have. First was my Blaster era road manager, Wally Hanley, and now Bobby. I already hate this terrible year but I'm gonna do what musicians do to survive: turn up loud, sing our songs, mourn, celebrate, touch some hearts, shake some asses and play some damn music to raise the dead. I love and miss ya, Bobby Lloyd, but I'll see you onstage every night.
Here's some more info on Bobby Lloyd Hicks:
Dave Hoekstra's Website – The American Beat of Bobby Lloyd Hicks
All Music Guide – Bobby Lloyd Hicks album credits