As 2009 can now be considered history, I'd like to pause and reflect on those that we lost last year…
First, there's the artists that were a direct influence on this ongoing LOUIE documentary project…
It was somewhat ironic that the guitar player for "America's answer to the Beatles" died on July 4th this year. Paul Revere & the Raiders were the first rock band signed to Columbia Records, the world's biggest record label, and Drake Levin was the dynamic teenage guitar player for the group. As a member of a band that somehow fused catchy pop music with Marx Brothers-style lunacy, Drake certainly delivered the goods, and then some.
As a resident of the San Francisco bay area, I felt fortunate that this legendary guitar player was living in our "hood," playing with various bands about town. While I only interviewed Drake once, he provided me with a solid interview that brought up points nobody else had discussed.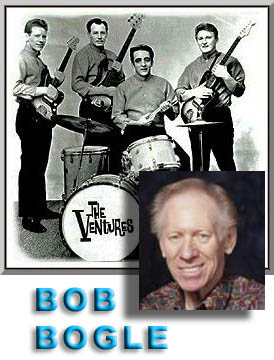 For many of us, The Ventures were our first exposure to Northwest music, even if we didn't know it was actually "Northwest music." Bob Bogle was a founding member of the band, which became one of the world's most successful rock instrumental bands, directly responsible for inspiring what became the surf music genre. As one of the musical groups that emerged around the same time as the Fabulous Wailers, Little Bill & the Blue Notes, The Frantics, and other groups, there was a certain degree of camaraderie and harmonic pollination amongst fellow musical peers in Tacoma, Washington.

Marcel Chouinard
From what I've been able to determine, Marcel J. Chouinard was the first person to perform LOUIE LOUIE live on television. He appeared with The Nocturnals on a Canadian TV show known as "Let's Go" in 1964. I'm so fortunate I was able to meet and interview him a few years ago. He was one of the first guys to invite me to Facebook, and I had just checked out his Twitter page right before he died.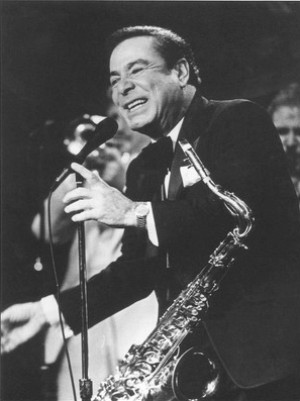 Sam Butera
Sam Butera was a saxophone player for the Louis Prima band, doing some ocassional vocals with the band. The Louis Prima band recorded a lot of hit albums for Capitol Records, did a lot of movie and TV appearances, and were a major nightclub for close to two decades.
One of the the song that Sam sang on in was "(There'll Be No) Next Time," a song written by Richard Berry. In 1957, it was a major coup for Richard to have his song recorded by this very popular band.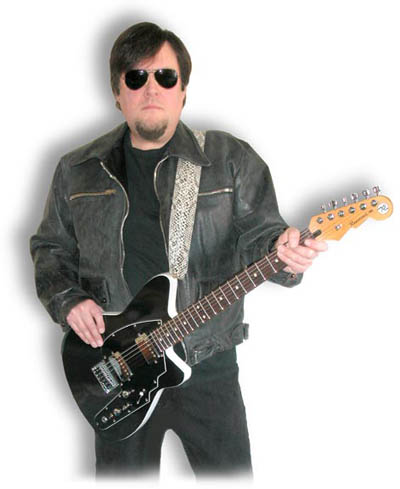 Ron Asheton
Iggy & the Stooges were warriors for the punk rock nation before the term of "punk rock" was ever invented. While the Kingsmen were accused of utilizing dirty LOUIE LOUIE lyrics, when the Stooges performed the song, there was nothing vague about what was sung- it was definitely not suitable for proper F.C.C. airplay when it was recorded in 1974…. or 35 years later.
Ron Asheton was one of the founding members of the Stooges, and I'm so grateful I was able to witness one of the reunion shows in 2007. I've got a couple of dear friends that credit Ron for linking them together for what turned out to be an amazing marriage. I never had a chance to meet Ron, but I know he was definitely loved by people that knew him.
One of my favorite B-movies, which I discovered as a late night hotel distraction, was Mosquito, a very outrageous little horror film, featuring Ron in a key role.
(photo of Ron borrowed from reverendguitars.com)

Lux Interior
The Cramps were an American garage band that fused 70's punk rock with 50's rockabilly. Formed in 1973 in Sacramento, California by the husband-wife team of Lux Interior and guitarist Poison Ivy, this band moved to New York, where they became part of the CBGB early punk rock scene. LOUIE was part of their universe, even if not officially recorded as such.

Ricardo Montalbán
Ricardo Montalbán was a superb actor that did some amazing work on screen, as well as off-screen, promoting Latino-postive role models in the entertainment, doing what he could to dispell tired racial stereotypes. On this blog, I gave him credit for "best actor in LOUIE LOUIE tragic death category" for his hilarious role in the Naked Gun movie. His legacy deserves much more than that, so I encourage others to learn more about this remarkable life.
I just wrote about about Rip Spencer yesterday, whose murder still remains a mystery.
Then, there were the other entertainers whose passings shall not go unnoticed….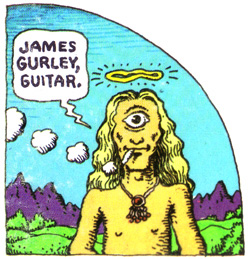 Lou Albano, wrestler and subject of cool NRBQ song
Louis Bellson, drummer
Estelle Bennett, of the Ronettes
Norton Bufallo, harmonica extraordinaire
Jim Carroll, poet & songwriter
Vic Chesnutt, singer-songwriter
Willie DeVille, singer
Amy Farris, fiddle player with with Dave Alvin & Guilty Women
Steve Ferguson, NRBQ founding member
Ellie Greenwich, songwriter
James Gurley, guitarist with Big Brother & Holding Company
Alaina Reed Hall, Sesame Street singer
Lux Interior, of the Cramps
Alan Wendell Livingston, inventor of Bozo the Clown
Michael Jackson
Dennis Noda, of Cannibal and the Headhunters
Les Paul, music icon, guitar player, innovator
Kenny Rankin, singer-songwriter
Billy Lee Riley, singer-songwriter
Sky Saxon, of the Seeds
Dan Seals, singer-songwriter
Mary Travers, of Peter Paul & Mary
Gordon Waller, Peter & Gordon
I'm sure there's others I missed, so please feel free to remind me in the comments below.