As 2012 comes to a close, we pause to remember those we lost this year. This is not a comprehensive list by any means, but merely a list of departed individuals that made an impact on our lives at LouieLouie.net

Tom Ardolino of NRBQ (January 6)
Tom was a musician, music collector, and archivist of truly unusual treasures. It was truly a pleasure to shoot video of NRBQ and meet Tom at that infamous Village Music party in Mill Valley all those years ago. As I learned more about him, I discovered he was an incredible resource of musical information.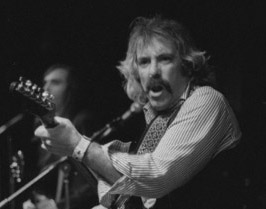 Terry Dolan of Terry & the Pirates (January 15)
Terry and the Pirates were one of the earliest bands I photographed when I bought my first 35mm camera, straight of high school. Years later when I worked with Jesse Block (fellows LOUIE co-producer) and Jim Draper on their documentary on John Cipollina, I reconnected with Terry Dolan and some of the other Pirates, and documenting some wonderful stories about their various adventures for posterity.

Kearney Barton, NW Recording Engineer (January 17)
Kearney Barton was one of the important recording engineers in the Pacific Northwest during the 1950s-1970s, and I'm very fortunate we were able to capture some of his stories for the LOUIE documentary.

Johnny Otis (January 17)
Johnny Otis did a lot of things in his life -singer, songwriter, disc jockey, keyboardist, drummer, bandleader, talent scout, music producer, television show host, record label owner, cartoonist, and so much more. A long-time associate of Richard Berry, Johnny was a generous man who understood the LOUIE project, and made sure I was always on the permanent guest list during his run as the artist-in-residence at the San Jose Fairmont.

Etta James (January 20)
A singing partner of Richard Berry for "Roll With Henry." Mother-in-law for Richard's youngest daughter, and mutual grandparent for three beautiful children.
A powerful voice with fans all over the world, she was truly a legend in the world of music.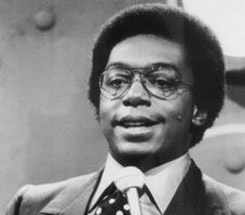 Don Cornelius, host of Soul Train (February 1)
Don Cornelius created the TV show Soul Train as a national showcase for soul music. It was on this TV show that Barry White reminded America that LOUIE LOUIE was written by a black man, followed by a version that was a wonderful tribute to the original version by Richard Berry.

Michael Davis of MC5 (February 17)
MC5 was one of the great garage bands that opened the doors for punk rock before the genre was even defined as such, and Michael Davis was part of the band from 1965 to 1972, as well as various reunions. Kick out the Jams, Mo-Fu!

Danny Holiday, Seattle DJ / Music Historian (February 20)
Danny Holiday was a disc jockey in the Northwest with a great love for music history. He loved the LOUIE project, and we talked a couple of times, comparing notes on the Kingsmen, Revere & the Raiders, and the legendary riots of Seaside, Oregon.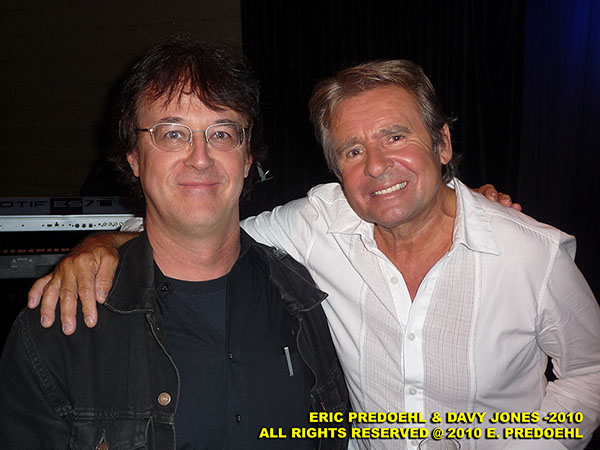 Davy Jones of the Monkees (February 29)
One of my favorite video assignments was working on a video shoot of a Davy Jones concert in San Francisco on 10-10-10, courtesy of my friend Karl Anderson. As an old-time Monkees fan, it was a truly a treat to participate in this project, and hear some inside Monkees stories direct from the source. Absolutely no LOUIE stories from Davy, but plenty of other great ones, including a fun one involving Jimi Hendrix on a fishing adventure.
For details on this upcoming video release, be sure to visit
GraGroup.com/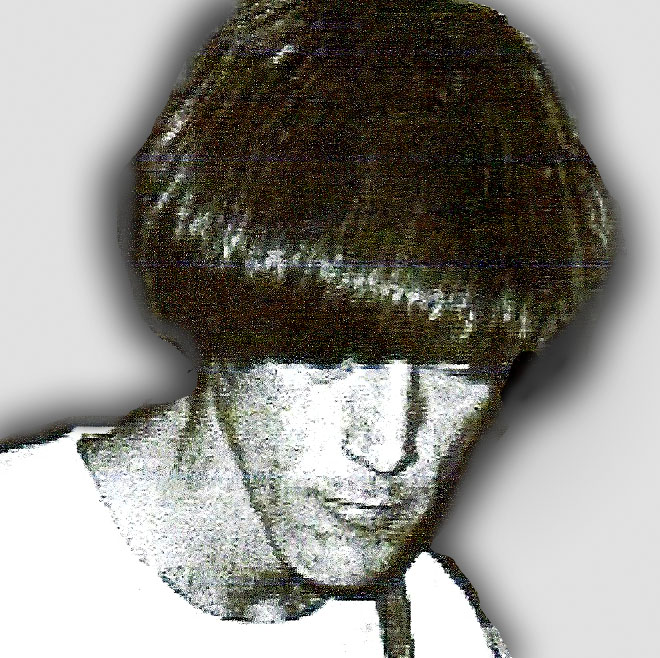 Jaime Rodriguez (sometime in March)
Jaime Rodriguez was a bass player connected with various punk bands around San Jose – Ribzy, Rogue Apostles, the Quirx, KerPlunk, Grimace, Sporadic Spontaneous, and Vacant Churches.
A nice guy with a funny sense of humor.
More on Jaime at
http://slumwords.wordpress.com/2011/07/01/the-spirit-of-st-jaime/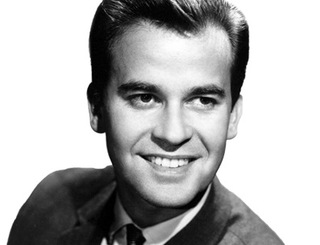 Dick Clark, entertainment icon (April 18)
Dick Clark was serious player in the entertainment industry, and played a big part in the career of Paul Revere & the Raiders.
Kathi Kamen Goldmark (May 24)
Kathi did some remarkable things when she organized the Rock Bottom Remainders – the all-star band consisting of big name writers. Who else could have coerced Stephen King, Amy Tan, Dave Barry, Matt Groening, Dave Marsh, and so many other talented literary types into performing as an actual rock 'n' roll band?
Kathi was a friend and ally for the LOUIE project. I had no idea she had breast cancer. WTF?

Doc Watson (May 29)
Doc Watson was one of the great guitar flatpickers, playing traditional American music for over 60 years. Doc worked with the LOUIE documentary team, with Jesse Block producing/directing the Doc Watson and David Grisman concert video that was released by Rounder/Guitar Workshops.

Sherman Hemsley, actor/ musician (July 24)
Sherman Hemsley was not only a gifted actor, but also a musician that put out a fairly unique version of THE SONG. Who would have guessed he was friends with the band GONG and loved psychedelic music? Certainly not me…
Phil Tiger (August 30)
Phil Tiger was a cantankerous, but lovable curmudgeon of the San Jose art / punk rock scene. An amazing illustrator (when he wanted to be), Phil was the leader of the band known as "The Bruces."
Richard von Busack wrote an excellent obituary about Phil for the Metro weekly newspaper:
Tiger was a genius for stirring it up, but the talent for mischief shouldn't eclipse his art. That artistic talent is demonstrated in pictures on Tiger's Facebook shrine. So is the grief of those "who knew him or wish they did." Tiger grew up in Saratoga. He was the student body president at Prospect High, according to his old friend Jan Bernstein Chargin. As an adult, Tiger joined with fellow artists Larry Eder and Steve Briscoe to exhibit at SCU's Freight Door Gallery. These students put up more than 20 shows, despite the insignificant $100-a-year budget. Eder, today a publisher in Wisconsin, says, "Phil had the skill of a Dutch master, a real ability to draw."
Phil was called many things in his life but he could never be considered "forgettable."
You can learn about Phil's more life by visiting this page…
http://home.earthlink.net/~tranqbase/phil_tiger_main_page.html
or watching this video from the E.P. archives…
http://www.youtube.com/watch?v=luk2HK5kxDA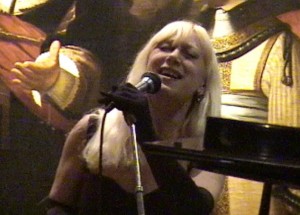 Kathi McDonald (October 3)
Kathi McDonald was a gifted singer that worked with Ike & Tina Turner, the Rolling Stones, Leon Russell, Long John Baldry , and Big Brother and the Holding Company , who brought her into the band after Janis Joplin died. The LOUIE production team shot a few concert productions where Kathi was a special guest, but my favorite moment was at a special record release party for George Michalski's album, where I wound up having a really nice little chat with her, learning more about her amazing career.

Patricia Molino (October 22)
Patricia Molino was a familiar friendly face on various events that hired the LOUIE production team. One of the best make-up artists in San Francisco, Patricia worked double-duty on Neil Young's "Greendale" feature film, both as both make-up artist and actress in this very special production. She played the role of "Lenore the art dealer." We were all devastated at LOUIE Central when we learned we lost our friend to cancer.

Spain Rodriguez (November 28)
Growing up with ZAP Comics, the artwork of Spain Rodriguez had a definite impact on the artistic-intellectual development of the LOUIE team. Years later, being able to run into the man himself at various events was a good reminder why we make the San Francisco Bay Area our home. Spain was one of the good guys- always approachable, and usually more than willing to provide a nice little sketch to anyone that asked.
Looking at his latest book, I saw that he gave a nice little acknowledgement of a Richard Berry song – "Yama Yama Pretty Mama," as part of his lifestory soundtrack.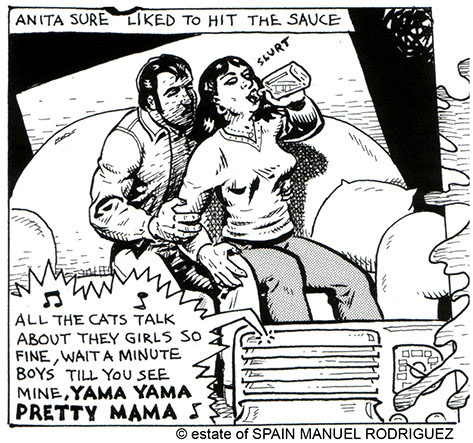 Sadly, Spain was another one of those folks we lost with cancer.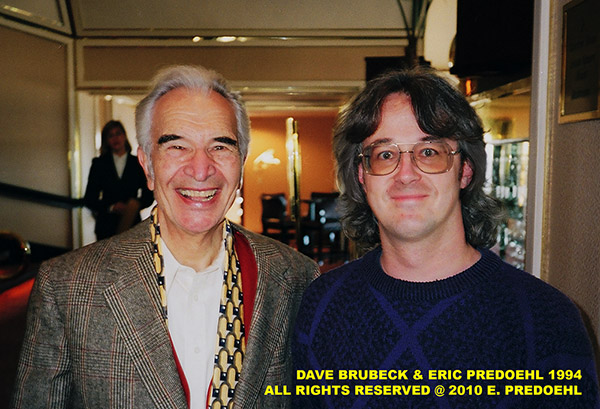 Dave Brubeck (December 5)
Dave Brubeck was another other one of the super-talented, world-famous musical icons that the LOUIE team had the pleasure and honor to work with. Jesse and I both worked with Dave back in 1994 for the BET Jazz Central show, and then Jesse also worked with him years later at the Monterey Jazz Festivals, as video director for the live video feed.
I had a nice little off-camera chat with Dave during the Jazz Central sessions, where I asked him about a then-recent performance at the White House for President Bill Clinton a few weeks before. He mentioned that he actually played for almost every Presidential administration since President John F. Kennedy. The only exception was President George H.W. Bush, who apparently was not a fan of jazz music.

Mike Korek (November 27)
Mike Korek was the primary person running the main operations of the Smart Life Forum, an organization that focused on discovering new ways of extending one's life expectancy. Each month, different people would come in and give detailed presentations about alternative therapies for cancer, diabetes, weight-loss programs and other health problems that still lack definitive cures.
Mike hired me to shoot video of these forums, which have been shared via webstream and YouTube. I've been working with this organization for over a year, and I've learned some very good things as a result of this alliance.
Mike will definitely be missed. I had no idea he was 82 years, as he certainly seemed younger than that…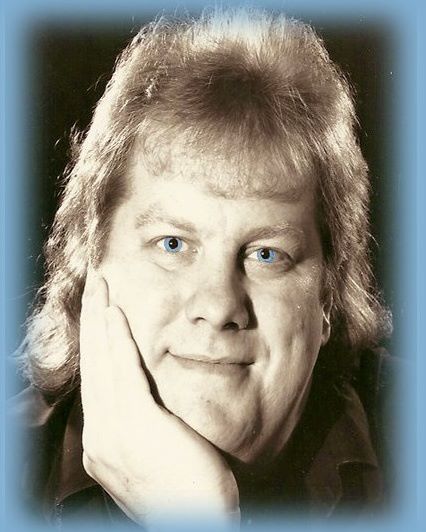 John Thoennes (early December)
Back in 1999, John Thoennes put together an ambitious show in Seaside, Oregon, reuniting a handful of bands that hadn't played together in 30 or so years. Jack Ely & the Courtmen (formerly Jack Ely & the Kingsmen), as well as James Henry & the Olympics were the main acts for this one. Jesse and I attended the event, and got some priceless footage, which tied in well with the LOUIE documentary project.
This year, I re-connected with John via the social networks, and learned more about his own career as a working musician. I was hoping I'd be able to meet up with him again in near future, but fate took another path…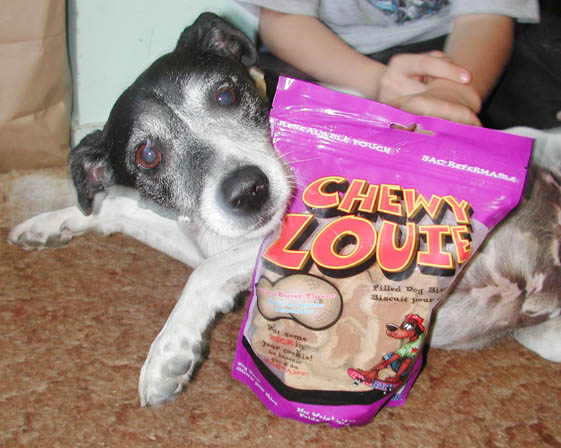 Bubba the Dawg (December 23)
A few days before Christmas, I felt devastated by the passing of my beloved doggie companion, Bubba, who had some age-related ailments. Bubba was the first dog I bonded with as an adult, and I'm still coming to terms with his loss.
I miss my beloved foot-warmer, walking companion, dish-cleaner, and faithful friend.

Ray Collins of Mothers of Invention (December 24)
Ray Collins was the original lead singer of the Mothers of Invention, the band that propelled Frank Zappa into the spotlight. Ray only lasted for a few albums, leaving the band sometime in 1968. In the LOUIE universe, his claim would be singing "Plastic People" – the Zappa re-write of LOUIE LOUIE. Sadly, he stopped doing music, resisting efforts to join in new bands, or perform with the Grandmothers- the group consisting of former members of Mothers of Invention.
– written & assembled by Eric Predoehl, producer/director of LOUIE documentary + LouieLouie.net administrator