As the dust has settled from 2022, we pause to commemorate some friends and kindred spirits that left us last year.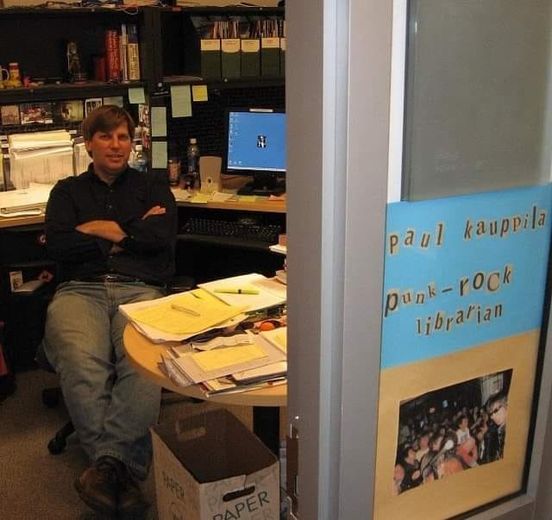 My friend Paul Kauppila was a major music nerd in the best possible way. He was deeply passionate about garage rock, punk rock, psychedelic rock, reggae, ska, disco and absolutely loved libraries. He received a Master of Library Science, from the University of Texas in Austin, where he was a DJ for a few years. He was later employed to work in San Jose (California) at the Dr. Martin Luther King, Jr. Library, a joint public library of the city of San Jose and San Jose State university library facility. He became an "Emeritus Associate Librarian" and wrote a lot of great articles including "The Sound of the Suburbs: A Case Study of Three Garage Bands in San Jose, California during the 1960s" – a dissertation that acknowledged the importance of The Chocolate Watchband, the Count Five, and the Syndicate of Sound.
I would see Paul at almost all of the cool shows in San Jose. He was a true believer. I remember when he told about the time he flew out to New York to witness the very first performance of the reunited Sonics at the 2017 Cavestomp. He somehow wound up staying at the same YMCA hostel where my record collector friend Neal Skok, one of the two promoter/ investors of this particular event, happened to be staying. As Paul told me, they did a lot of yacking that weekend.
With his passing, Paul leaves behind memories, and a lot of great music articles.
---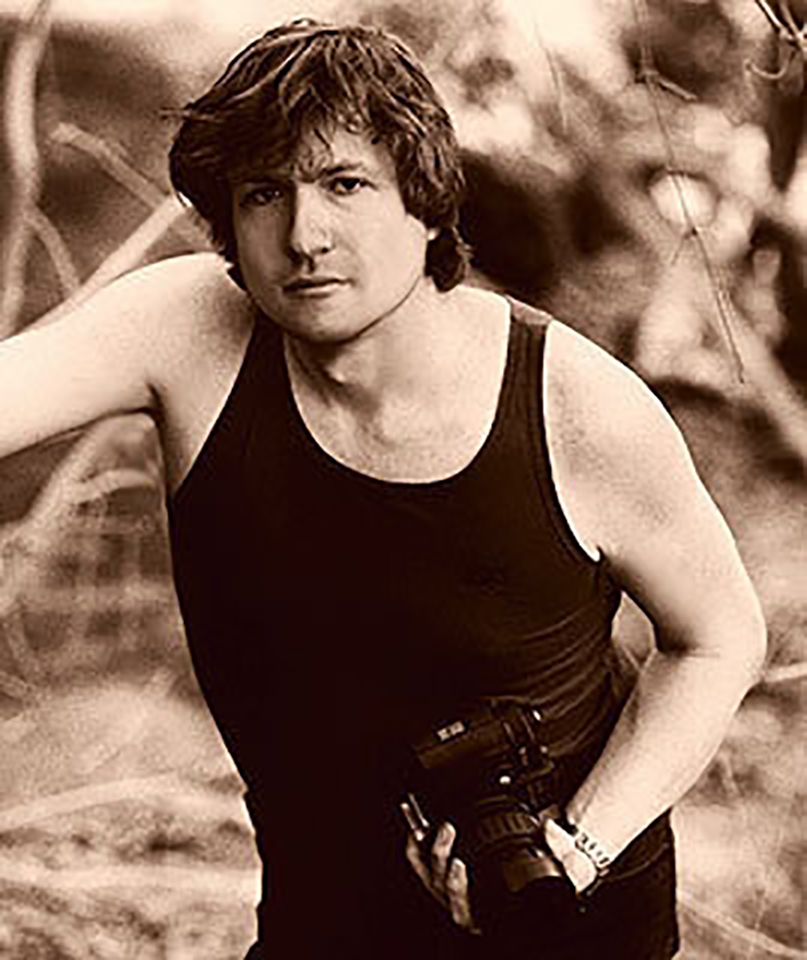 Greg Easter, another friend that left the land of the living in 2022, was someone that I met at KFJC 89.7 – the community radio station of Los Altos Hills where the infamous Maximum: LOUIE LOUIE marathon would take place years later. My friend Buddy Awreetus was hosting a weekly Open Mike show for local bands, which I would sometimes photograph, and I happened to be there for the radio premiere of Greg's band, which was known as Northorizonine. We hit it off quite well, as it was the starting point for a friendship that lasted for multiple decades. When I first met him he was a software engineer, and within a few years he became a game developer for Atari, where he developed the unfinished Residents -Mark of the Mole Atari game in 1983. Later on, Greg would move to Los Angeles where he formed a new band known as Vivian Oblivion with his then-current wife Janu as the lead singer. He also shifted his career towards photography, and CD-ROM development, which led to yours truly moving to Los Angeles for a year to take advantage of the new opportunities.
Greg went through a lot of big changes after that chapter of life. Ultimately, he wound up in Russia with a new wife and became a father with two children that brought him a lot of joy. He shifted his focus towards culinary arts and became a superb chef. Ultimately these skills allowed Greg to embark upon a new career, writing books, and creating a popular YouTube channel (CookinginFinland) that was embraced by 36,0000 subscribers. This in turn, led to a business venture where he was hired to create a prestigious new restaurant in Helsinki, Finland that would be known as Laava. Sadly, a lot of unforeseen factors including the 2020 Covid pandemic forced the bankruptcy of this restaurant. With the failure of this enterprise, Greg's life unraveled as his health also took a major turn for the worse after a freak injury. His last project was a book entitled "Michelin Star Restaurant Plating Demystified," a detailed guide to tricks of the restaurant trade.
I will never forget my old friend, and my heart goes out to Max and Lola.
---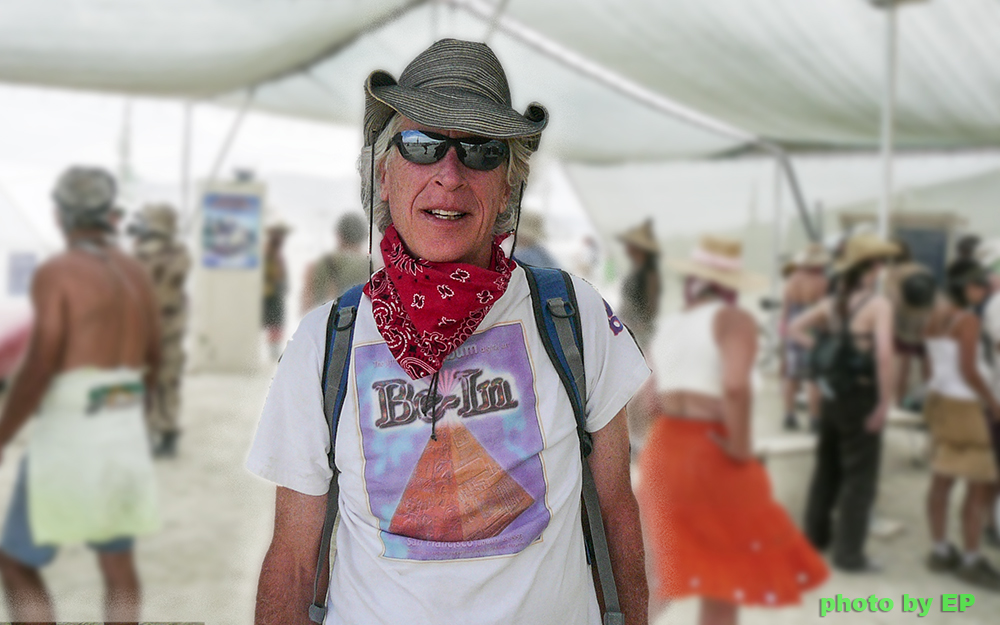 .
Michael Gosney was an incredibly well-connected human in the San Francisco community. He has been characterized in print as the great matchmaker that introduced the Silicon Valley tech pioneers to such folks as Ken Kesey, Ram Dass, Timothy Leary, Wavy Gravy, Todd Rundgren as well as the famous Browns of California — Jerry and Willie. Michael was a writer, philosopher and publisher that launched Verbum in 1986, a magazine of computer art, which is credited as one of the very first magazines to be assembled completely with desktop publishing tools. Michael was a great ally for the LOUIE production team, as we often provided video documentation for his various events. He was also our conduit for the vivid and unforgettable experience of Burning Man 2007.
---

.
2022 was also the year we lost two members of the Tubes with the passing of Re Styles and Rick Anderson. I didn't know them personally, but I loved their music.
Rick was a founding member of the band and played bass. Re was an actress that appeared in Alejandro Jodorowsky 's The Holy Mountain and Sun Ra 's Space Is the Place, that would join the Tubes as a singer, playing an integral part of coordinating clothing design and choreography.
From 1972 until 1985, the Tubes were, in my humble opinion, the most entertaining music group in the Bay Area, fusing wild theatrics with ambitious musical arrangements. Their performances were legendary.
---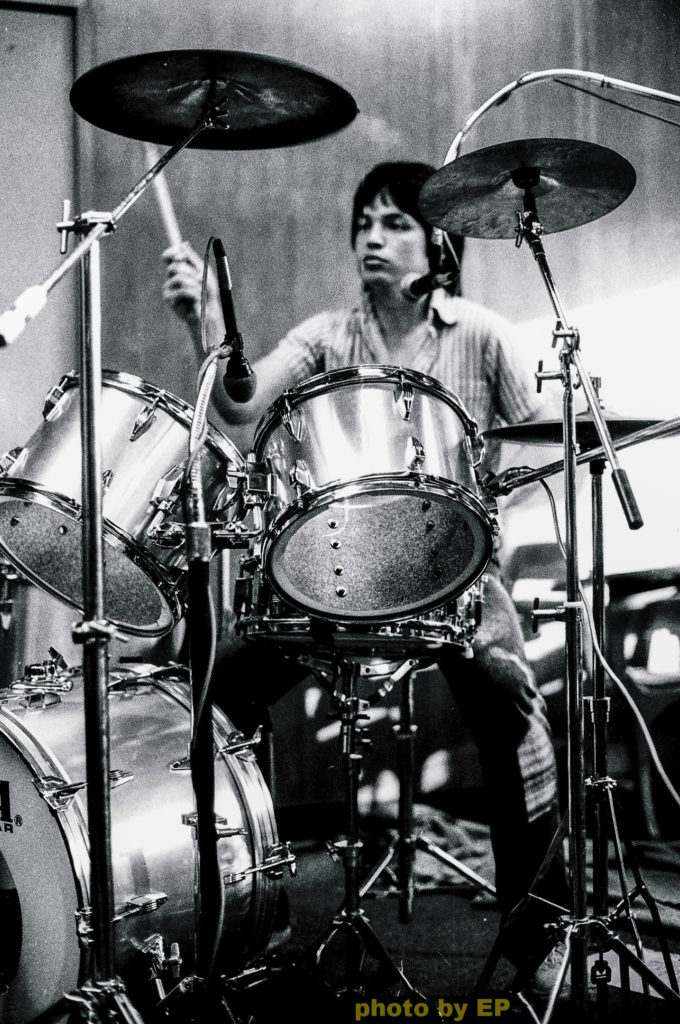 .
Nate Lindsey (or Nathan as many of us would know him) was probably too modest to acknowledge it, but he was something of a local legend in the San Jose music scene. When I first met him in 1981, he was drumming with The Suspects. Over the years, I'd see him play with Half Church, Fun House, and Wonders of Science, which actually performed live at the KFJC Maximum LOUIE LOUIE marathon of 1983. He also played with such bands as Resistant Me, Nightmare, Lovesic, Rocksteady and was the lead singer of Daisy Chamber.
Everyone I've talked to that knew Nathan seemed to share the common opinion – a really nice guy.
---

.
Frank Andrick was a poet and storyteller with a beautiful soul. He was the lyricist for Timbercreek – a 1970s country-rock band from the hills of Santa Cruz, and became a professional disc jockey for radio stations KSJO in San Jose and KQAK in San Francisco. He also worked promotions for A&M Records/ I remember attending a KFJC weekly meeting where Frank announced that KFJC would be receiving a special award (maybe a gold record) for promoting the band Big Country, helping sell a lot of records.
In the last years of Frank's life, he lived in Sacramento and wrote some great poetry. I've been told he played a major role in the The Chateau Liberte' documentary that I really need to see.
I didn't realize until recently that Frank was the focus of some really funny animated videos based on his real-life stories! "Taking LSD with a Leopard!?" How did I not know about the Kickstarter campaign? Incredible stuff!!
---

.
Devon Warner was the manager of Plastic Medium, an avant-garde musical group that blew my mind in 1983.
All three of these folks – Nate, Frank and Devon were part of the KFJC Maximum LOUIE LOUIE marathon.
Today, I'm sharing a very special video that features all three of them. It's a previously-unreleased clip of Plastic Medium performing that special song at the KFJC LOUIE marathon.
I'm sorry that they're not able to see this.
This clip also features other people that are no longer with us – Richard Berry, Jack Ely, Lady Bo and Kirk O'Connell, who was the KFJC DJ responsible for organizing all of the audio cassette submissions of LOUIE LOUIE. i've made some time stamps for their appearances, which can be seen in the YouTube description.
Please feel free to share if so inclined.
---
There's a few other departures I'd like to mention..
My friend James Steadman was a high school buddy. I'll let my pal Hawkeye Joe Scott share his thoughts on our friend:
"Cowboy James" Steadman. Born in Washington State, later moved w/ his family to Milpitas. He and I met in 1977 at Sunnyvale High. He was a year younger than me. We bonded on music, motorbikes, mind-altering substances, drinking, baseball, tasteless humor, and spirituality. Together, we saw each other through temperamental personality traits, mutual bad habits, family dilemmas, career paths and detours, fights and forgiveness, women we loved and lost, relapses and recovery, and many other, mostly pleasant, adventures. He is survived by several brothers and sisters, 2 daughters, and his 2nd wife. He was tough enough to be a Marine and a student of martial arts, but had a big heart and an open mind. He was my brother.
---
I also want to mention my friend Cass aka Casonna Gaillard.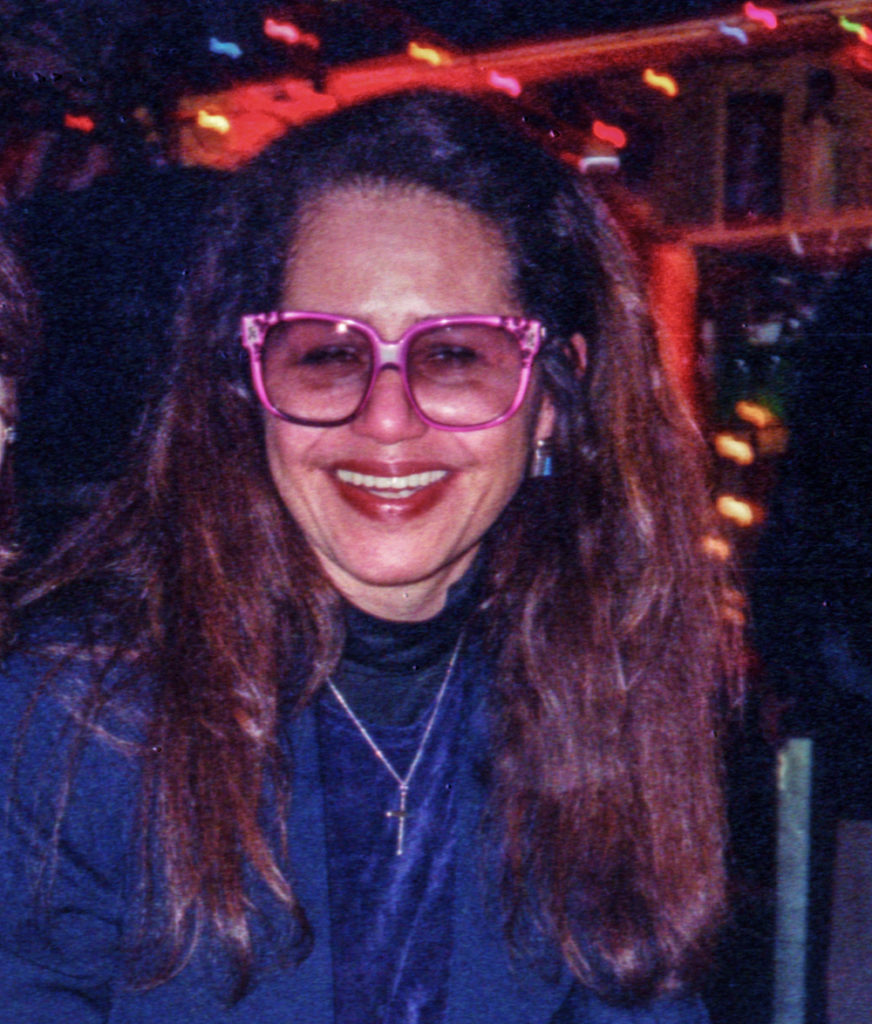 Cass was a beautiful soul. We had some wonderful conversations about LOUIE LOUIE, blues music, paranormal stuff, conspiracies, the late night Coast To Coast radio shows, and her father Slim Gaillard, who was an amazing rhythm and blues musician that invented his own language, and was using the term "groovy" twenty years before the hippies ever embraced it.
If you're not familiar with Slim Gaillard's music, I would encourage you to seek out this stuff, starting with Flat Foot Floogie, Cement Mixer and Tutti Frutti (pre-Little Richard).
I'm grateful I met up with Cass in person a few times. The Blues Express TV concert video shoot that I was working at in North Beach. Her birthday celebration at Benihana. I also treasured the late-night phone calls.
Over the years, I lost track of Cass. Last year, I tried to look her up, and see how she was doing. I couldn't find anything, so I did a little detective work, and found her sister Jan Gaye on Facebook.
Thanks to Jan, I discovered that Cass passed away in 2013, and the family did not even know how she died, as they lived so far apart. It was truly a mystery.
Less than two months after I contacted Jan, she also passed away.
Life often throws the proverbial curveball without any rhyme or reason. My heart goes out to all those that knew and loved Cass Gaillard.
---
In closing, I want to share a new video from my dear friend, Buddy Awreetus, who I mentioned previously with his KFJC Open Mike show, who was also part of the infamous LOUIE marathon. He created an "In Memoriam" video to celebrate the lives of Bay Area musician, which in turn, helped me assemble this post.
It starts off with a mention of my old friend, Scott Long, who I wrote about in April, and still miss dearly…
for those in the san francisco bay area music community that we lost in 2022:

Scott Long – Big Hair, Frontier F-in' Wives
Michael Belfer – Sleepers, Tuxedomoon, Black Labs, Firesports…
David Freel – Swell
Devon Warner – mgr, Plastic Medium
Frank Andrick – poet, KSJO, Promotions for A&M Records…
Tom Nunn – musician, composer and builder of original musical instruments.
Nate Lindsey – Wonders of Science, Suspects, Half Church
D.H. Peligro – Dead Kennedys
Benjamin Bossi – Romeo Void
Billy Hawk – The Offs
Mindaugis "Mindy" Bagdon – film maker
Re Styles – costume Designer, actress, singer with The Tubes
Rick Anderson – The Tubes

music credit: Zenith/Theory, The Sleepers (Belfer-White)
---
REFERENCE LINKS:
Selected Works of Paul Kauppila – SJSU
64 Parishes- the Paul Kauppila Collection
CookinginFinland – the YouTube channel
The Saga of Laava – WHAT HAPPENED?
Michelin Star Restaurant Plating Demystified- a book by Greg Easter
San Francisco Chronicle – Michael Gosney, philosopher of the early internet who introduced Ken Kesey to S.F. tech pioneers, dies at 67
Wikipedia – The Tubes
The Tubes – Prime Time (HQ Audio)- (Top of the Pops 1979)
Nathan sings – Ricochet Road by Daisy Chamber
The Chateau Liberte' documentary
Frank Andrick -Taking LSD with a Leopard!?! Episode One – Drop In With Frank
Slim Gaillard – Flat Foot Floogie
Slim Gaillard – Cement Mixer
Slim Gaillard – Tutti Frutti
RIP – Scott Long
RIP – Taylor Hawkins of Foo Fighters
RIP – Sandy Nelson
RIP – Meatloaf
RIP – Don Wilson of the Ventures