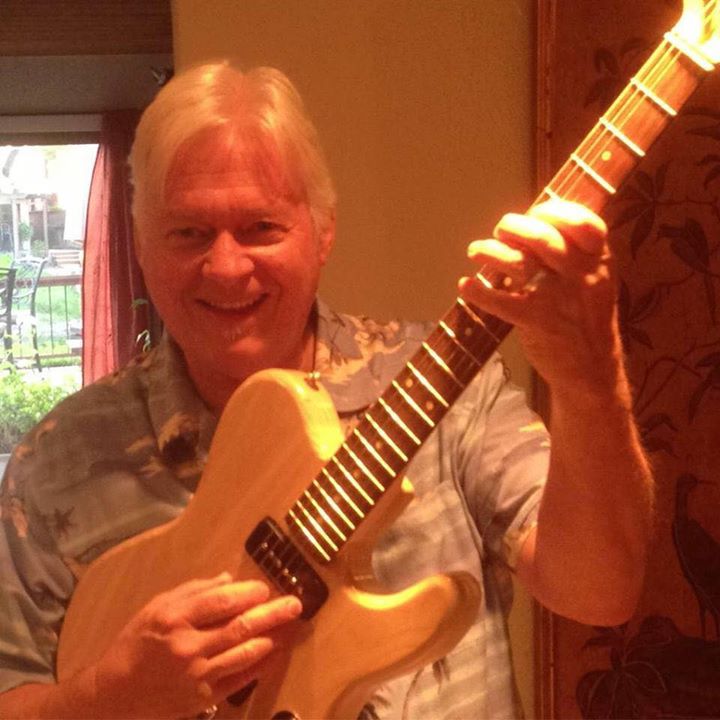 I lost my friend Wally last week. On May 14, Wally Todd, guitarist with Jack Ely & the Courtmen, died of a sudden heart attack less than three weeks after the passing of his old bandmate.
I met Wally back in 1999 when the Courtmen did a big reunion show in Seaside, Oregon in 1999. I was lucky to witness this very special reunion of friends that hadn't played together in over 30 years.
Here's a photo of what the band looked like in 1966.
Here's what they looked like when they reunited 33 years later.
The Courtmen took us a walking tour of Seaside, showing off their old stomping ground, including the housing complex where the Courtmen were living during the summer of 1966.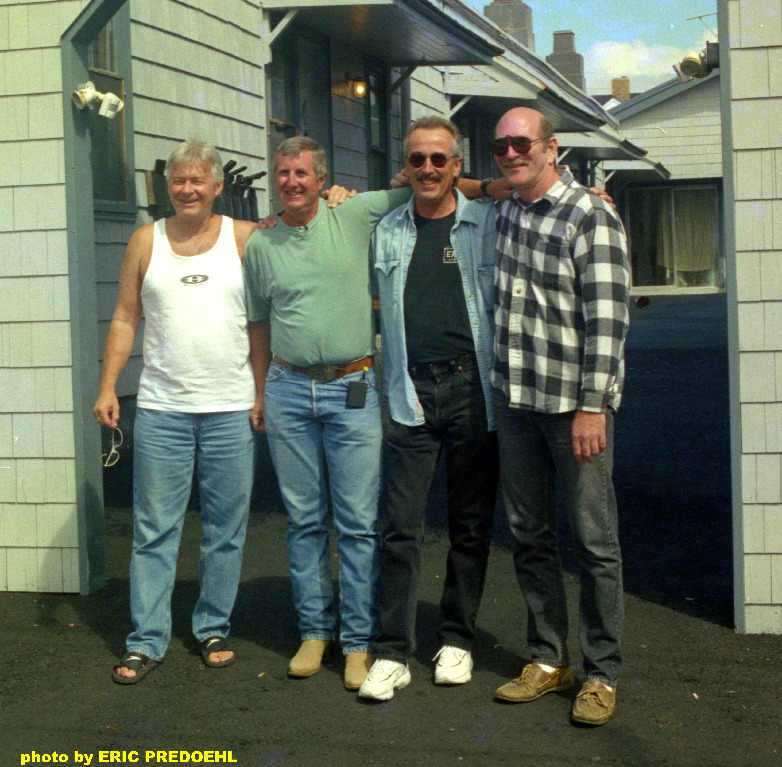 Here's a photo of the band right before they went on stage. From the left, we have Wally Todd (guitarist), John Thoennes (promoter of this event, passed away in 2012), Gordon Hirsch (drummer), Jack Ely (singer, leader, bassist, died less than 3 weeks ago), and Billy Truitt (keyboards).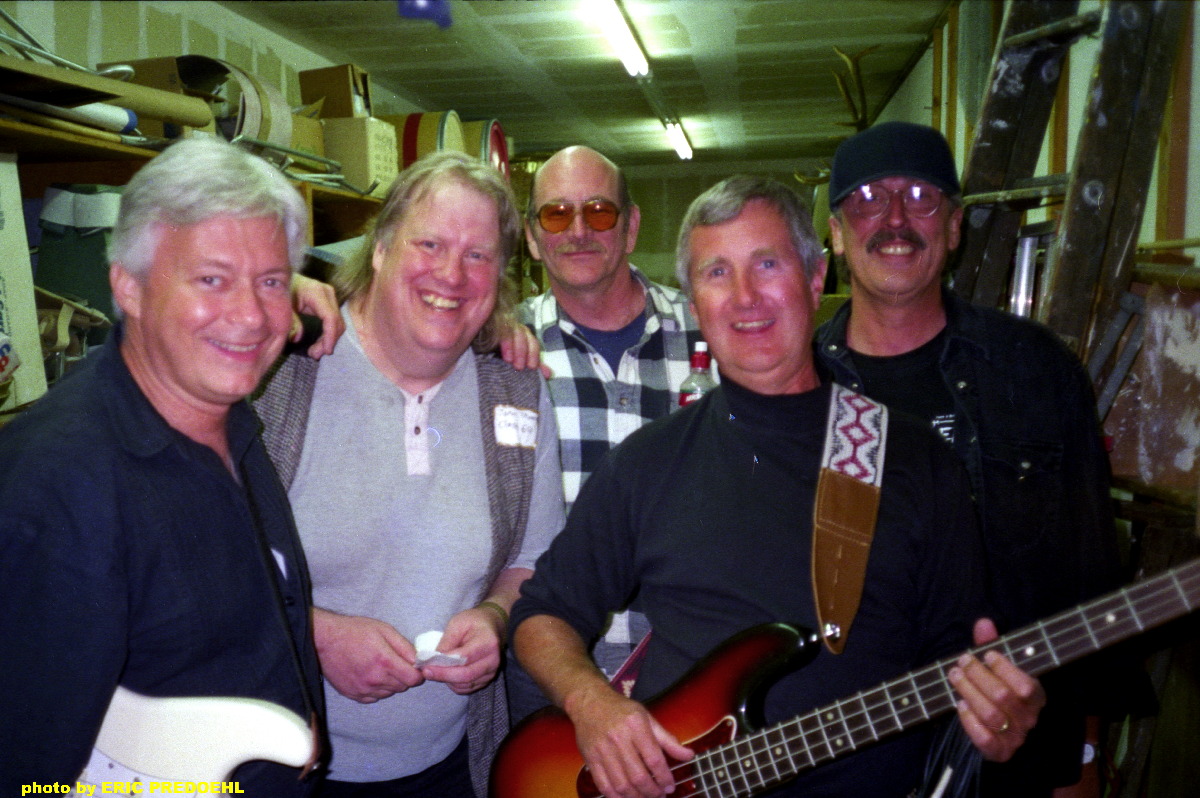 It was really wonderful to see the camaraderie of old friends getting together…
Here's some video we shot with Wally at the reunion…
..and of course, a performance of THAT SONG!
Rest in peace, my friend.
– ERIC PREDOEHL of LouieLouie.net
* * * * * * *
EXTRA IMAGES!
Here's a few more photos from the Seaside reunion….
Here's a photo of two Seaside promoters – John Thoennes, promoter of the 1999 reunion (died in 2012) and Pat Mason, promoter/manager of Jack Ely & the Courtmen (aka the "Jack Ely & the Kingsmen" band) (died in 2001).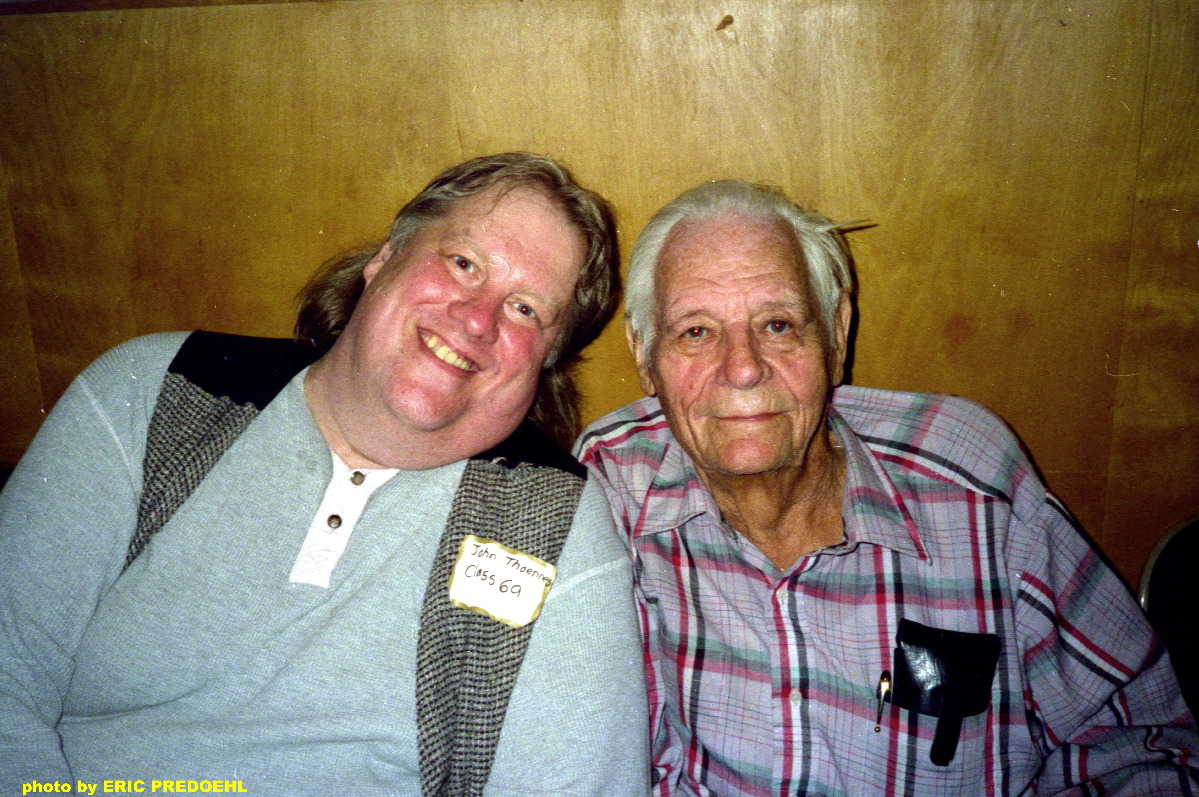 This is a photo of James Manolides, some lady whose name I forgot and John Thoennes. James Manolides was a member of the Frantics, one the earliest bands to perform LOUIE LOUIE, well before Rockin' Robin Roberts, the Wailers, Little Bill and the Kingsmen ever played it.
Here's a photo of Jack Ely with his son Sean Ely, with a little bit of photo-bombing by Wally in the background….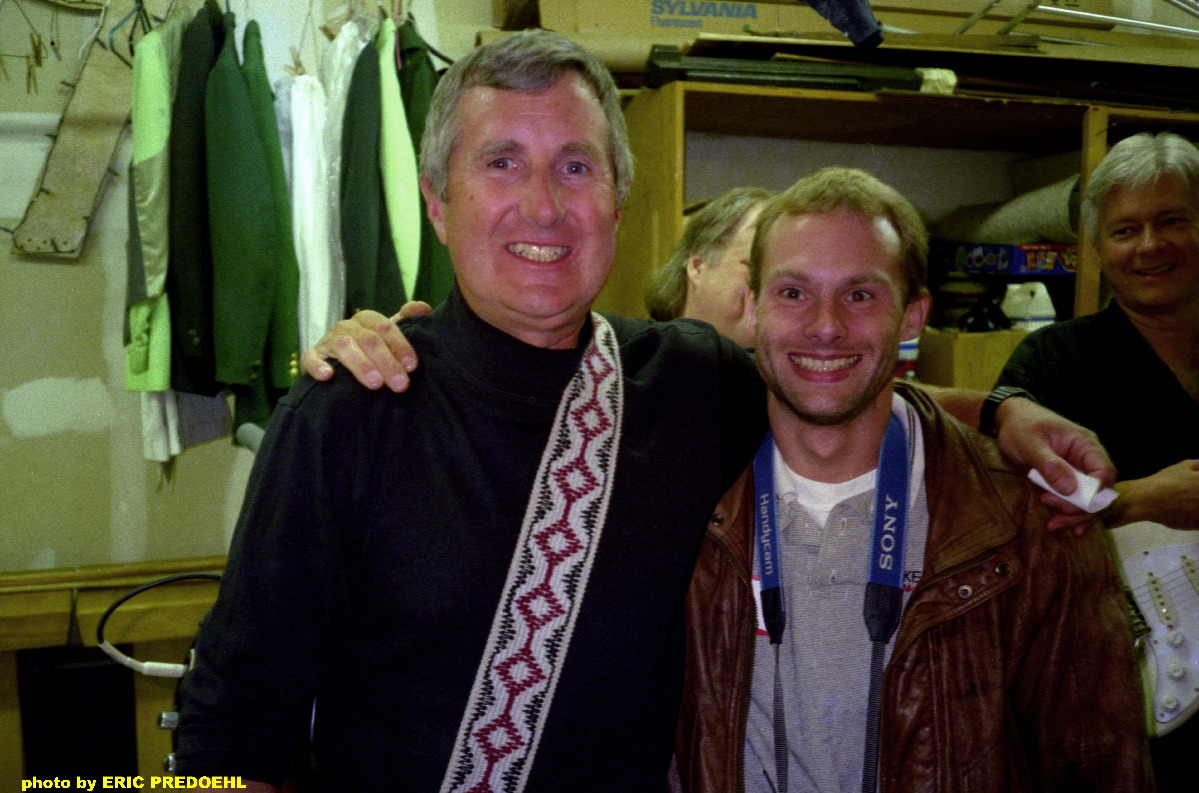 You can see more images from the Seaside reunion at my Flickr page.
FINAL THOUGHTS….
Wally passed away on the same day B.B. King departed.
Two guitarists united by fate.
Rest in peace, Wally and B.B.