Wednesday, April 11 is INTERNATIONAL LOUIE LOUIE DAY! As Richard Berry's original version of the song was released in the week of April 13, 1957, this week also marks the 50th Anniversary of LOUIE LOUIE!
To celebrate this festive occasion, I've created yet another comic strip blog entry. To recycle the words of the late Rockin' Robin Roberts, let's give it to 'em right now!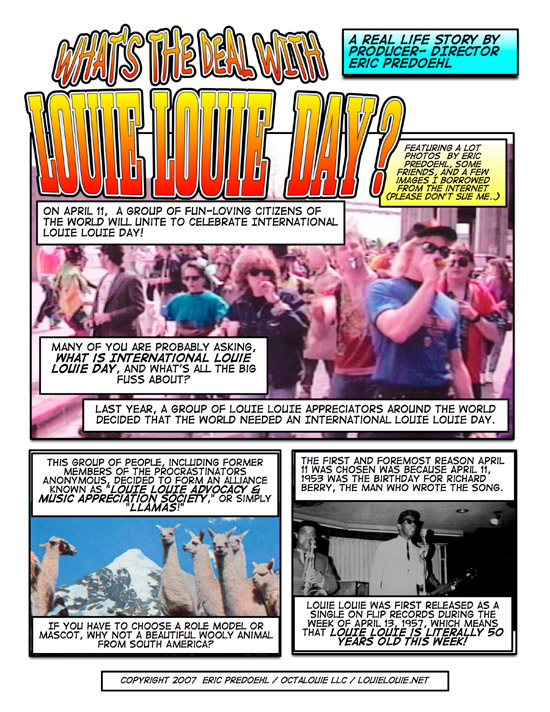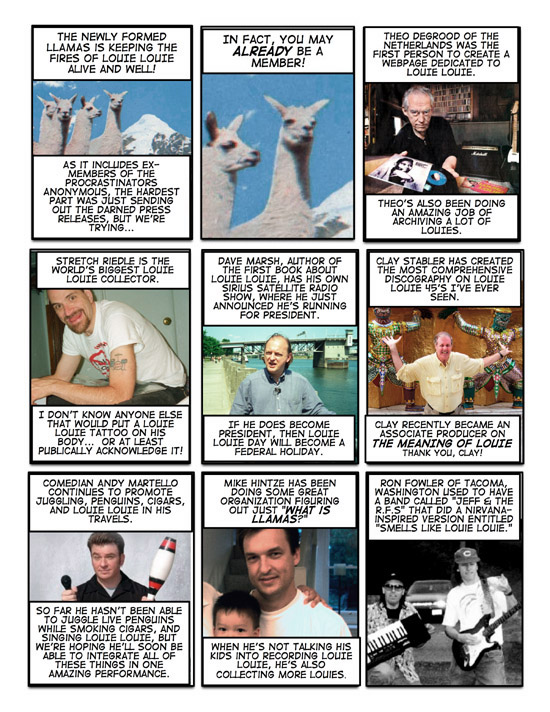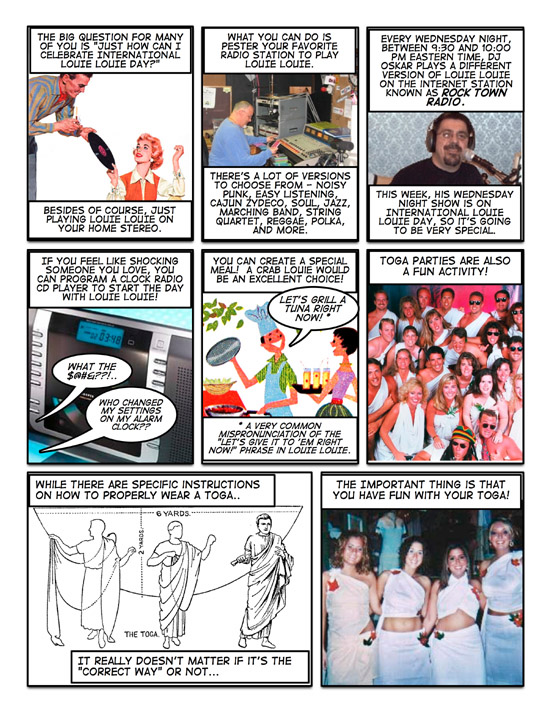 Don't forget the special links for this comic strip entry:
The Official INTERNATIONAL LOUIE LOUIE DAY webpage
http://www.louieday.org
Today's Inspiration – my favorite place to find old advertising art
http://todaysinspiration.blogspot.com
Want to read how this project started? Click HERE.