Last year on April 1st, I freaked out a lot of people with my little April Fool's prank when I converted LouieLouie.net to Feelings-Nothing-More.com. As I didn't want to repeat myself, and didn't have time to create another prank, there was no April Fool's prank from LouieLouie.net this year. Anyone that wants to buy Feelings-Nothing-More.com can do it now, as I didn't bother renewing this domain, or putting up for auction. Whoever wants it can have it…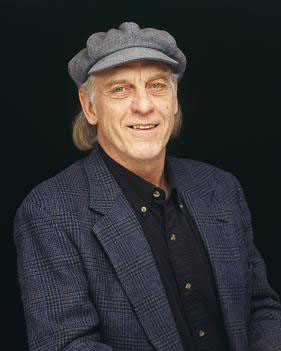 Instead, I'll use today's posting to acknowledge my friend Barry Curtis.
In August 1963, The Kingsmen had a big hit on their hands when "Louie Louie" was heard on American radio, as noted by the folks at Billboard and Cashbox magazine. A few months earlier in April, the band consisting of Jack Ely (guitar), Lynn Easton (drums), Mike Mitchell (guitar), Bob Nordby (bass), and Don Gallucci (keyboards) recorded their version of "Louie Louie" at the Northwestern Inc. recording studio in Portland, Oregon. Nobody in the band liked this recording of the song. Robert Lindahl, owner of the studio, was definitely not a fan of the band or this particular recording. Only producer Ken Chase believed this was a hit…. not that he would actually pay the recording fee of $36…. which was covered by band members that split the costs.
Not long after the recording session, Jack Ely and Bob Nordby had a falling out with Lynn Easton over the direction of the band, and quit. As drummer Lynn Easton decided to become the lead vocalist, Gary Abbott was hired as the new drummer for the Kingsmen, and Norm Sundholm became the new bass player. After a short tour, and the recording of a live album entitled "Kingsmen – In Person," the band went through yet another set of changes.
Both Don Gallucci and Gary Abbott dropped out of the band soon after the release of the live album, which led to both Barry Curtis and Dick Peterson joining the band during the later part of 1963. In 1967, both Lynn Easton and Norm Sundholm left the band, leaving Mike Mitchell, Dick Peterson and Barry Curtis as the core members of the Kingsmen from 1963 until 2005.
From 1957 until the present, Barry Curtis has been playing music professionally. He joined his first band, The Redcoats, with Ned Neltner (future leader of Jr. Cadillac) while he was attending high school in Yakima, Washington. When the Kingsmen went on hiatus during the psychedelic years, Barry continued to play music, fronting a band he called "The Northwest Rock & Roll Band." After the Kingsmen reunited in 1972, Barry continued to work other bands including Sweet Talkin' Jones, Herb and The Spices, Freddie and the Screamers, and the Bowling Stones to name a few.
About a year and an half ago, Barry decided to retire from the Kingsmen. Not one to sit on the sidelines, Barry is still doing music, playing regularly with Daily Flash, Seattle's first folk-rock/psych band. He's also playing with East King County's Los Orchids, Salem Oregon's Hoodoo Johnson, and his own Barry Curtis Trio based in Seattle.
Here's a YouTube clip of Barry performing recently with the Daily Flash, courtesy of the son who calls himself "Barry Curtis' LoveChild." It's a little muddy, but it's still kinda cool…
If you want to hear more about what Barry is up to, AND download HIS VERSION of LOUIE LOUIE, be sure to check out the BarryCurtis.com website.
Love ya, Barry! Long may you run!