Today is New Year's Day for 2019!
My primary New Year's resolution is to work towards finishing more video projects, including the big project connected to this very website.
Some projects do take longer than expected to complete, and that one will likely create a new category in the List of Lists*..
In the meantime, here's some never-before-seen videos from yours truly.
First, I'm sharing a video of a recent appearance of the Legendary Stardust Cowboy, live at the Hemlock Tavern in San Francisco a few months ago.
Second, I've got a video of my friend Joey Myers discussing the special connection between the Legendary Stardust Cowboy and David Bowie.
There's not an explicit LOUIE connection in these clips, but one could certainly argue the LOUIE connection via the "Five Degrees of LOUIE" concept, which was first discussed in 2014.
For more about David Bowie and the Legendary Cowboy, be sure to check this 2016 post I shared after Bowie's death, which includes a clip of him acknowledging the Ledge connection.
This week, I hope to assemble a post that acknowledges the various people whose passings made our world a little sadder.
In the meantime, here's a list of wonderful new year's resolutions that seemed too good to not share. This comic strip was created by Grant Snider, who shared this wonderful creation in 2017 at his Incidental Comics Facebook page.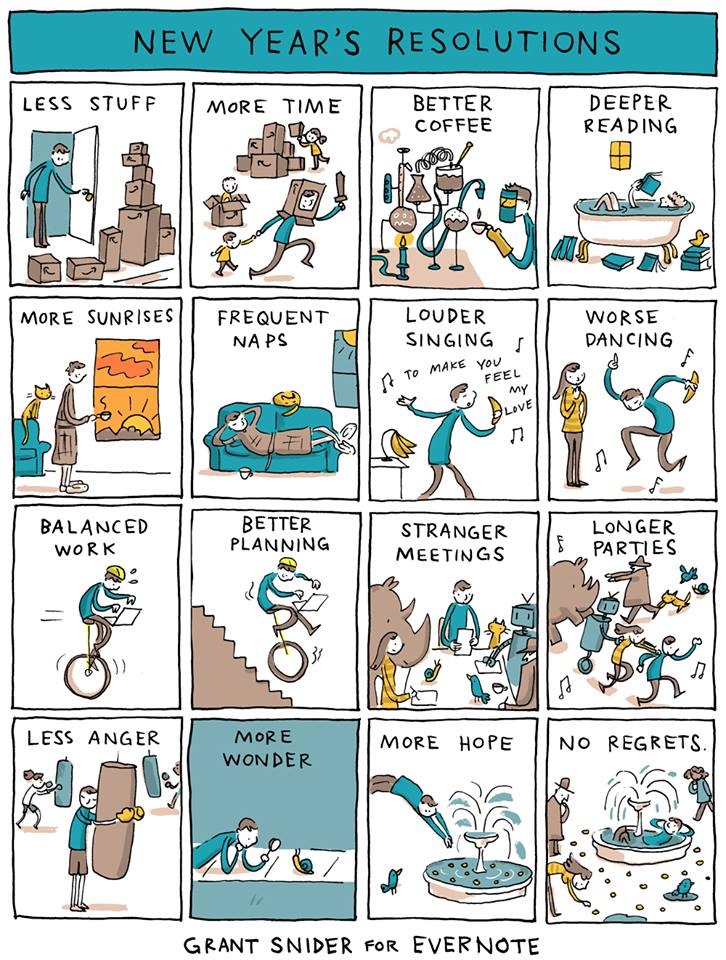 HAPPY NEW YEAR!
– E.P. (producer/director/webpage guy for the LOUIE documentary project)
* (lists to be determined later)