Last week, I was alerted to an excellent article in the Huntington Beach Independent on Barry Rillera of the Rillera Brothers. The Rillera Brothers had a band in the 1950s called the Rhythm Rockers that played regularly at the Harmony Park Ballroom in Anaheim, CA. One of their special guest vocalists for these shows was their friend Richard Berry, who actually came up with the inspiration for the song LOUIE LOUIE while performing with the Rhythm Rockers.
This article brought up some really interesting aspects of his career that I wasn't aware of. I knew that the Rillera Brothers were also part of the band that backed the Righteous Brothers and Dick Dale, who also played at the Harmony Park Ballroom.
I didn't know that Paul McCartney once asked Barry Rillera about guitar techniques.
I also didn't know that Barry Rillera was playing at the Ambassador Hotel in Los Angeles on June 5, 1968, the day Robert Kennedy was assassinated.
As I thought about Bobby Kennedy, there were more than a few things that came to mind….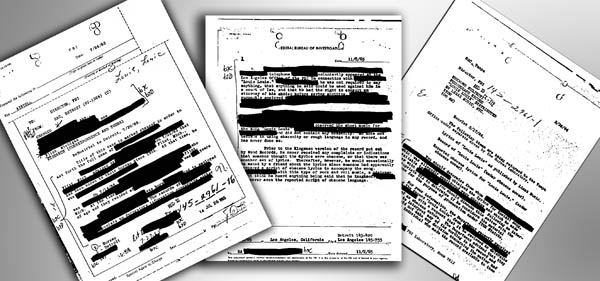 The F.B.I. investigation of LOUIE LOUIE featured a 1964 letter to then-Attorney General Robert Kennedy complaining about the "pornographic" content of LOUIE LOUIE, demanding that the musicians, record companies and promoters of this song be "prosecuted to the full extent of the law."
The song "Wild Thing," which many people consider a very close relative to LOUIE LOUIE, was once recorded by a Robert Kennedy impersonator named Bill Minkin, produced by "Wild Thing" songwriter Chip Taylor, and released as simply "Senator Bobby" on Parkway Records. This single reached #20 on the US Billboard Hot 100 chart.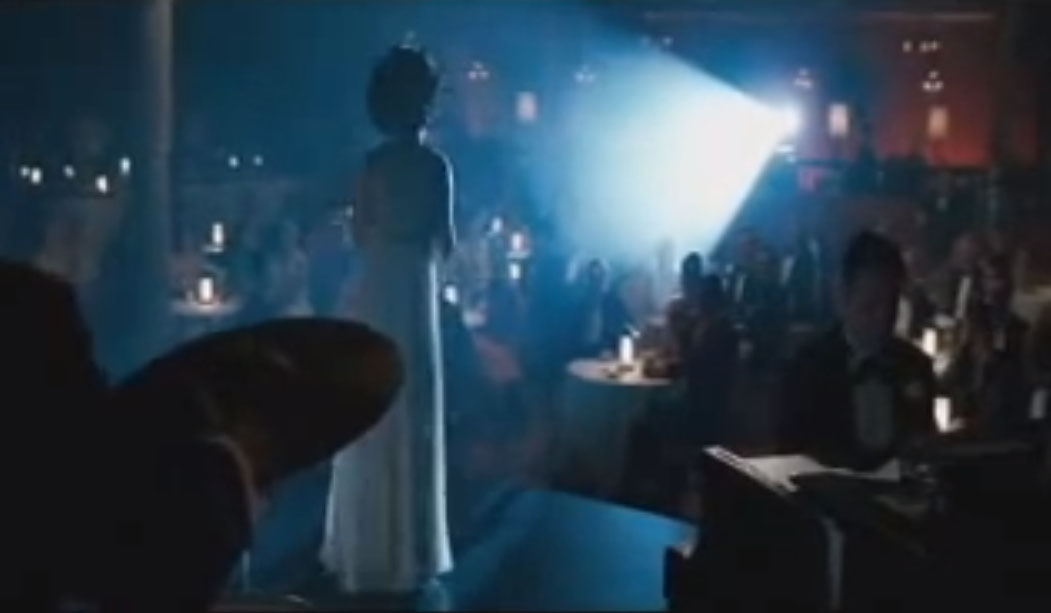 In the movie "Bobby" – a semi-fictional movie by Emilio Estevez about the events leading up to Bobby Kennedy's death in Ambassador Hotel, there is a sequence featuring Demi Moore as a lounge singer that happens to sing LOUIE LOUIE.
All of these connections reminded me of the "Six Degrees of Kevin Bacon" theme … the "six degrees of separation" concept, which posits that any two people on Earth are six or fewer acquaintance links apart.
My sense is that the degrees of separation are considerably shorter within the LOUIE LOUIE Universe. Any person that has performed LOUIE LOUIE is a core member of the LOUIE Universe, and every man, woman and child is connected in some way to at least one of those performers. I think it's considerably less than six degrees, but for the sake of simplicity, I'll keep it conservative at five degrees.
FIVE DEGREES OF LOUIE – a concept worth sharing.
Please feel to do your investigations on the subject, and share this idea freely.
In the meantime, here's a snippet of this week's LOUIE LOUIE – Demi Moore channeling the spirit of Julie London for her version of this legendary song….
REFERENCE
Huntington Beach Independent article on Barry Rillera
All-Music entry on "Senator Bobby" production by Chip Taylor