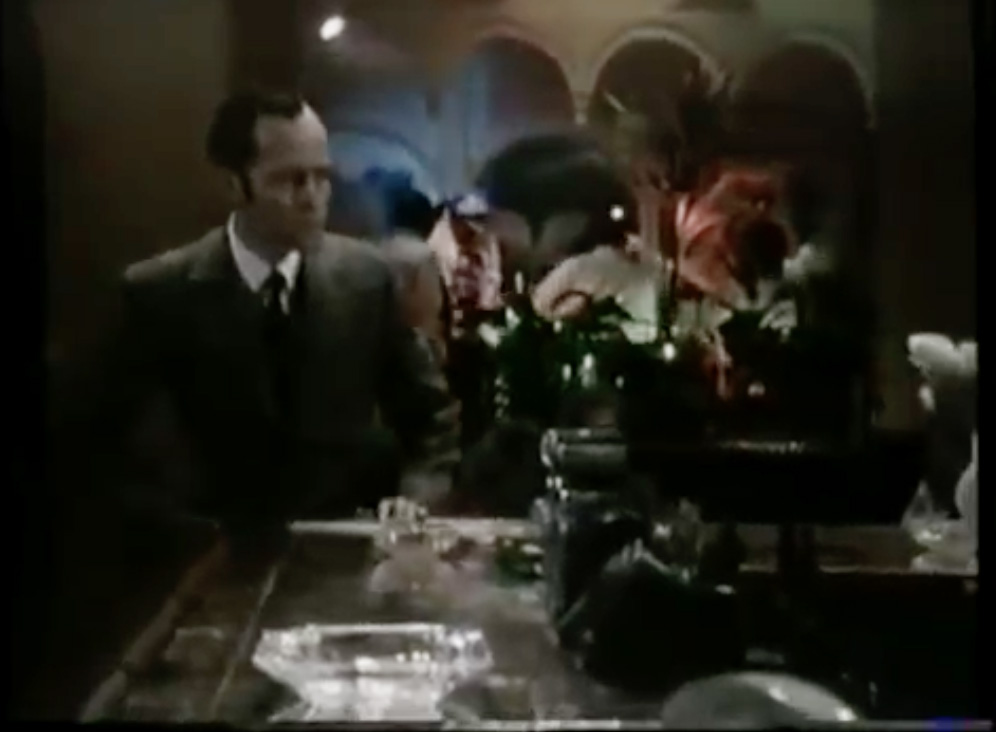 My friend Clay Stabler has been great work documenting the various LOUIE LOUIEs, and shared this update at the LOUIE LOUIE Party group page:
I'm working on revising the Wikipedia section on LL movie versions using Theo's excellent site, IMDb, and the SoundtrackCollector.com site. My goal is to list specific versions for each movie. So far I'm in pretty good shape with positive identifications for almost all.

I got lucky with "Survival Game" because the trailer on Youtube (https://www.youtube.com/watch?v=3LLZzbSzk4o) has the relevant section. You can hear the Kingsmen version playing on the car radio at about the 20 second mark.

I need some help with the obscure 1987 made-for-TV film "The Return of Sherlock Holmes." The IMDb site at https://www.imdb.com/title/tt0093850/soundtrack lists a credit to Richard Berry but not the performer. Theo has it as "uncredited" on his site.

Luckily there is a copy posted to Youtube.

https://www.youtube.com/watch?v=jsOy5X6mDl0
Go to 1:03:14 to experience this LOUIE LOUIE.
While there's a mystery about which band performed this version, I found a couple of noteworthy mentions in the credits…
Ray Jewers was credited as "Singer" and Robert Drasnin was the music supervisor.
According to IMDB, Ray Jewers died in 1993 and Robert Drasnin died in 2015.
I haven't watched the whole movie, but I'm guessing Ray Jewers was the guy who sang this version of LOUIE LOUIE with this mysterious unnamed band.
If anyone has any inside information on this version, please let us know!
_________________
REFERENCE LINKS:
Theo's (amazing) LOUIE LOUIE Pages
The LOUIE LOUIE Party – a Facebook group
Wikipedia – LOUIE LOUIE page (with section focused on movie usage)
IMDB – The Return of Sherlock Holmes soundtrack page
IMDB – Ray Jewers
IMDB – Robert Dresnin
IMDB – Richard Berry (the musician)
SoundtrackCollector.com
UPDATE FROM CLAY:
There are quite a few Sherlock Holmes sites out there with good info on this and other movies. Just posted links to full character names and screen caps to the Louie Party Facebook page. Looks like Ray Jewers' role was Ray Singer. LL singer remains unknown so far!|

The Ray Singer character first appears at 44:35. Something about a former FBI agent who resigned from a highjacking case. He shows up again at 1:05:38 where Holmes calls him Agent Singer. Other observations: Good shot of the band at 1:03:15. The bass player is left handed. Can anyone identify the lead guitarist's guitar type? Pick up line at the bar: "Don't you just love the classic sounds here?"