Are you ready for a world premiere of a very special LOUIE LOUIE performance?
Today, I'm proud to unveil a video performance by The Pre-Minstrel Sisters. This was a video that was shot over 20 years, but never fully edited until recently.
This was something created specifically for the LOUIE project.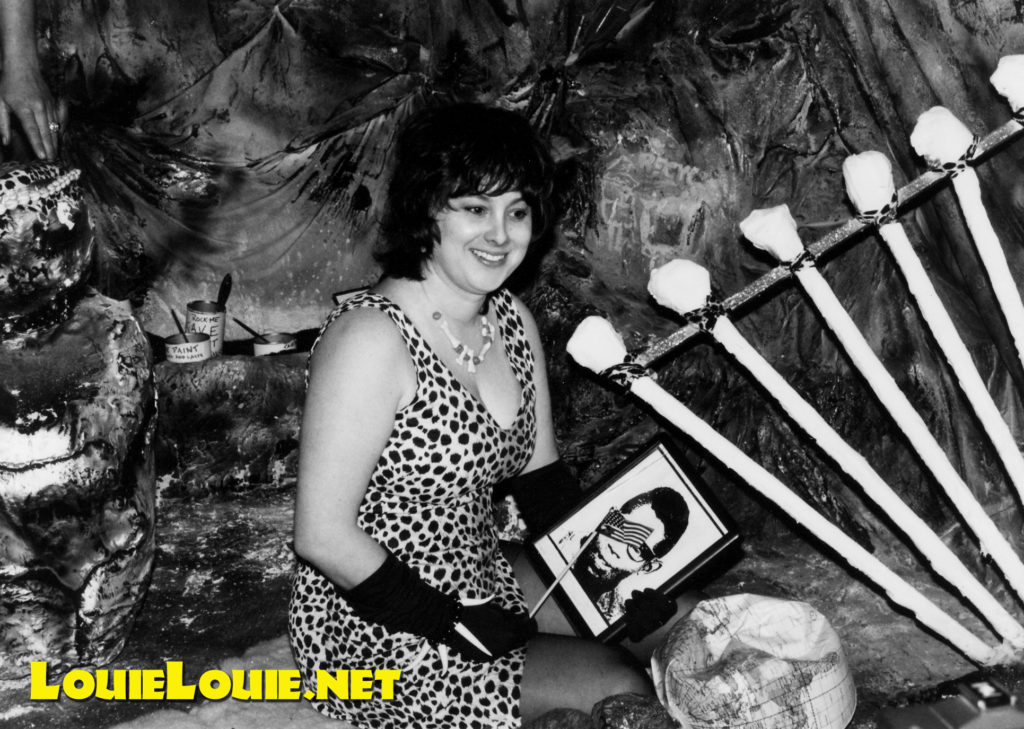 My friend Suzie Kriz got together with her pal Lynelle Tyler to write special lyrics that acknowledged the history of the song. Lynnelle sang the song and produced the audio recording at her home studio, while Suzie came up all sorts of imagery for this music – the costumes, the set design and all sorts of funny props. The other sisters were other friends that showed up for this little production. The paparazzi-style photographer was played by Donrad Montgomery. The shoot took place at a studio in Santa Cruz, CA.
The video services and the LOUIE wine coolers were provided by yours truly.
– E.P.