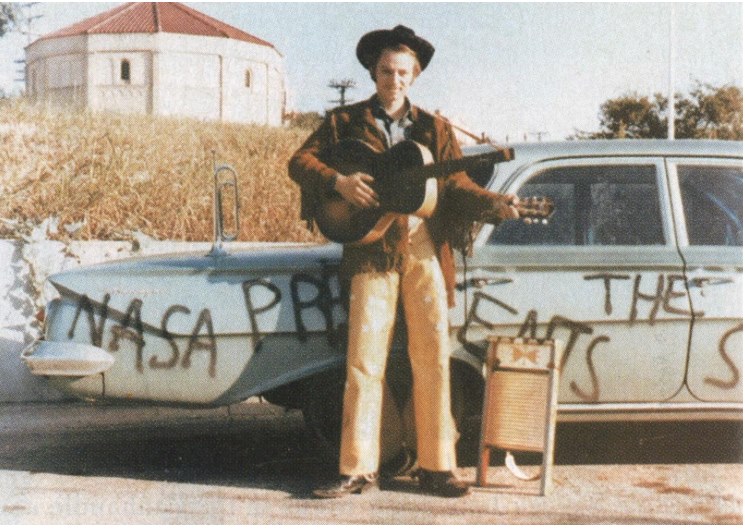 This week, I'm sending out a shout-out for my friend Norman Odam, aka the Legendary Stardust Cowboy. Apparently he needs some serious dental work he can't really afford.
He's got a GoFundMe page that explains exactly what he needs…
My right salivary gland does not work. Therefore, I have dry-mouth, and most of my teeth have become bad.
I need root canals, crowns, and two teeth implants.
$17,000.00 is what he needs right now, and he's not exactly rolling in dough these days, so whatever you can donate would be wonderful.
For those you unfamiliar with the Legendary Stardust Cowboy, he is a singer-songwriter who is considered one of the pioneers of the genre that came to be known as psychobilly in the 1960s.
In 1968, he wrote and recorded a song called "Paralyzed," which featured T-Bone Burnett on drums. The song was picked up by a major label, Mercury Records, eventually entering the Billboard Top 200. His popularity prompted an appearance on NBC's Rowan and Martin's Laugh-in comedy television series.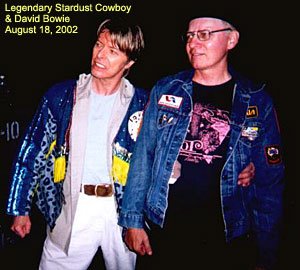 David Bowie acknowledged that the Legendary Stardust Cowboy was a direct inspiration for the creation of Ziggy Stardust.

https://youtu.be/XmyFJ8-sqk8
Here's a little video I shot with the Ledge back in the early 1990s at my favorite long-gone nightclub in San Jo'.
Anyways, if any of my friends out in cyberspace could make some donations towards this man's extensive dental repair, that would be much appreciated.
Reference Links:
The GoFundMe page for Legendary Stardust Cowboy- Norm Odam
https://www.gofundme.com/help-ledge-keep-his-teeth
Wikipedia – Legendary Stardust Cowboy
https://en.wikipedia.org/wiki/Legendary_Stardust_Cowboy
LOUIE REPORT – RIP: David Bowie (aka Davie Jones) – LOUIE of the Week
https://www.louielouie.net/blog/?p=7551