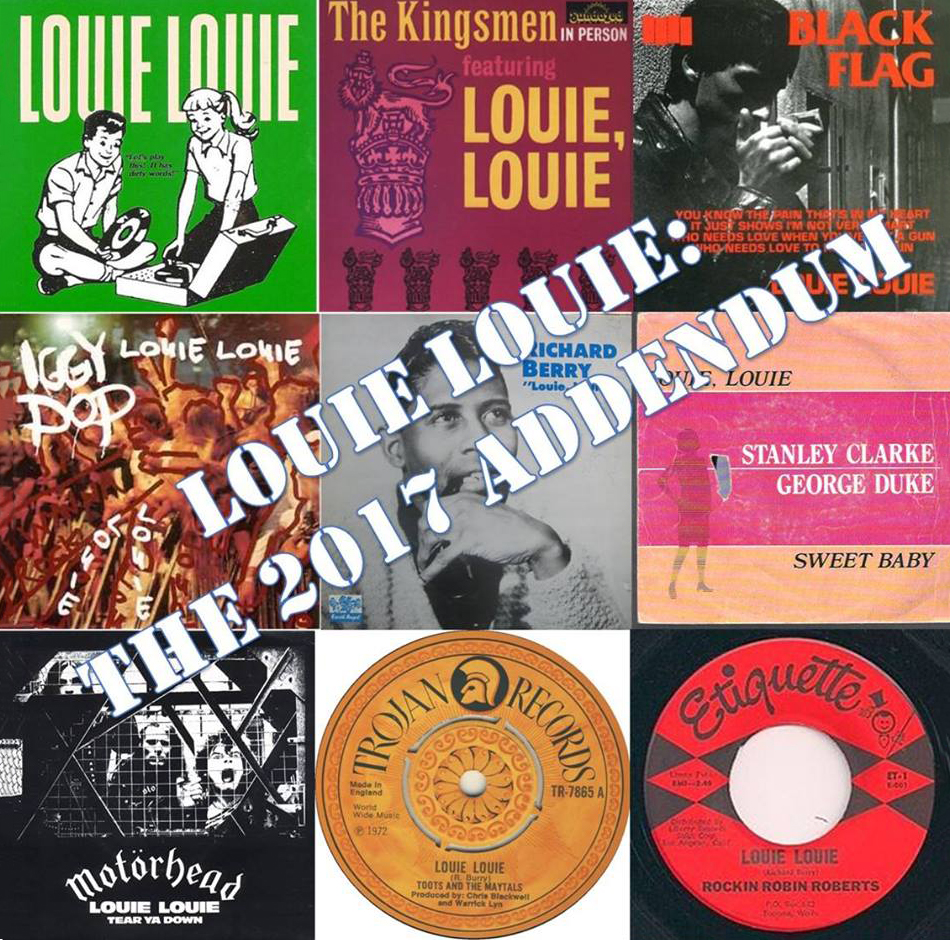 Six days from now, many of us shall be celebrating International LOUIE LOUIE Day! This year will mark the 60th anniversary of the song, which was conceived by Richard Berry in 1955 (Harmony Park Ballroom, Anaheim, CA), but "given birth" with the first unveiling of the song in April 1957, when Flip Records released it as the B-side of "You Are My Sunshine" 45 single.
April 11 is also Richard Berry's birthday, and he would have been 82 years old had he not passed away in 1997.
Tonight – April 5, WFMU begins the celebration of LOUIE with a "LOUIE LOUIE Palooza" on the Bodega Pop Live show with Gary Sullivan from 7pm (EDT) until 10pm. (4pm for those of us on West Coast Time / Midnight for our friends in the UK)
In advance of International Louie Louie Day, we honor the most recorded rock song of all time with three solid hours of covers from around the world.
Tune in by visiting the website at http://www.wfmu.org/playlists/shows/71860
We're still gathering information about celebrations on April 11, but we do know that our friends at Orme Radio in Italy are planning a show entitled "Louie Louie: The 2017 Addendum."
It will be an 80 minute special on International LOUIE LOUIE Day – Tuesday, April 11 on 10:30pm Tuesday in Italy (Central European Time) which would be 2:30pm California-time / 5:30pm New York-time.
After the First Italian Louie Louie Marathon back in 2015, we celebrate once again the most faboulous tune ever with a special show! Join us next Tuesday for some new covers and special guests!! More to come, stay tuned.
More details at Ormeradio.it
For MORE INFORMATION about International LOUIE LOUIE Day, please visit LouieDay.org!!
.. as well as the LouieLouie.net comic strip story on International LOUIE LOUIE Day
… and if you are on Facebook, please join us at the the LOUIE LOUIE Party Facebook page !!