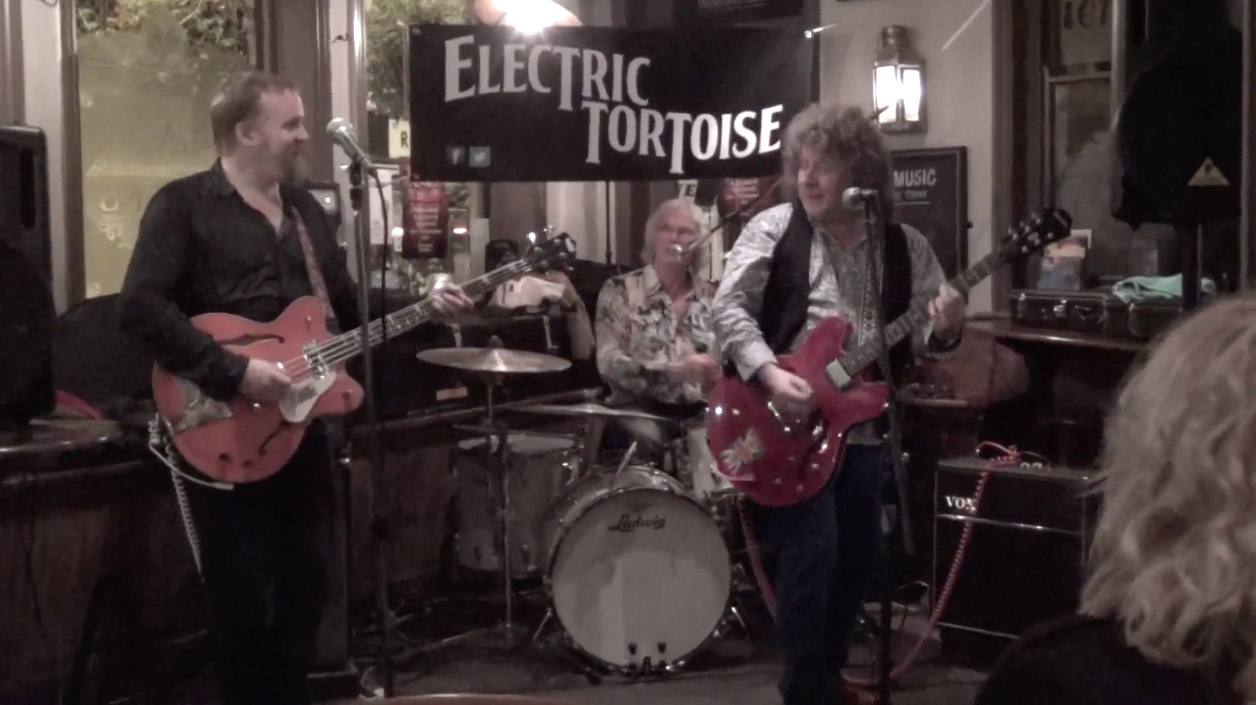 It's time for a new LOUIE of the Week…. as opposed to every other week ….. or something like that… life does get hectic sometimes, OK?
Anyways, today the mighty LOUIE spotlight is pointed at a band known as Electric Tortoise performing live at The Black Griffin in Canterbury (UK) sometime in November 2015.
Chronicled by Andrew Heenan, this version is © 2015 Local&Live, Andrew Heenan and Electric Tortoise, with more information available at Local n Live.co.uk.
ENJOY!!
UPDATE OCTOBER 2018:
Bass Tortoise shares this update in the comment section..
Interestingly… or not … when the camera pans to the right at 2:15 ish the two guys at the bar are Dave Maggs and Pete Lucas neither of whom were in the Troggs when they recorded Louie Louie but were Troggs in 2015 when this video was made. So sort of a mild double Louie Louie reference… a Louie Louie Louie Louie if you will!