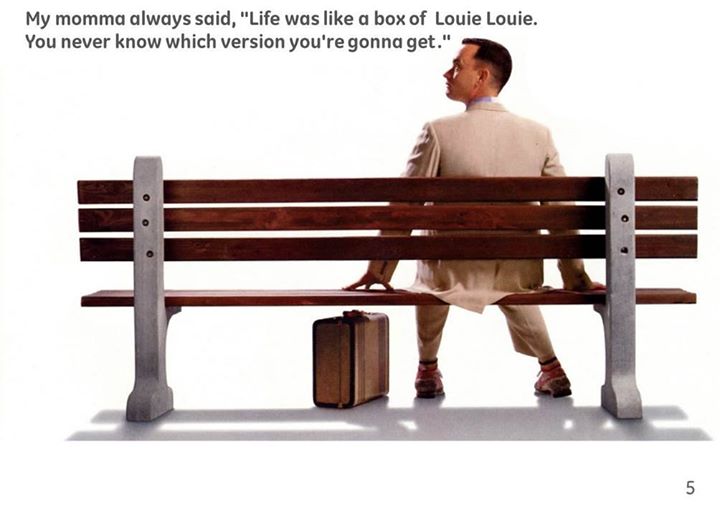 This week, I'm going to do a little bit of recycling.
This week, the world is thinking about Belgium after the awful incident in Brussels.
Last year, around this time, I shared a clip that featured a performance by my friend Alexander Surmont of Belgium. He did a wonderful Italian version of LOUIE LOUIE that fit in nicely with the First Italian LOUIE LOUIE Marathon organized by Riccardo Lancioni, Caterina Di Biase & company, streamed at Ormeradio.it.
The video footage was something I shot with my then-new Panasonic GH4 camera on the first day of spring in San Francisco.
I thought Alexander did a magnificent Italian version of LOUIE LOUIE, which was initially an exclusive for the LOUIE LOUIE documentary project, but I also thought it was perfect for last year's Italian marathon.
In this version, he rephrases the song as 'Da lui non hai' which translates to 'From him, you never have.'
He also recorded two English versions and a rocking' Flemish version… which we'll get to … eventually, but for now here's Alexander's Italian LOUIE, with thoughts of Belgium….