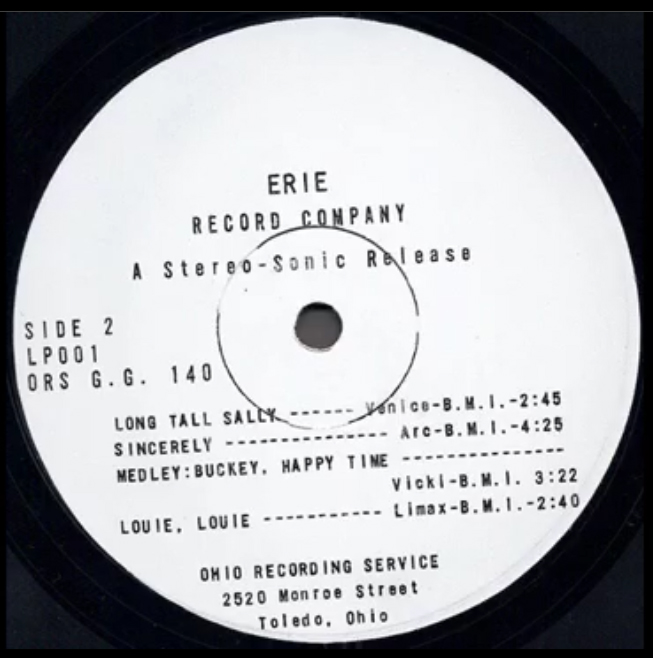 Here's another LOUIE rarity I've never heard of.. . but it popped up on YouTube.
This is a LOUIE LOUIE by the All-Niters "Recorded Live At The Barn" sometime in 1966. It was a "stereo-sonic release" from the "Erie Record Company," pressed by Ohio Recording Service of Toledo, Ohio. LOUIE was the final song of Side 2 of LP001, which also featured "Long Tall Sally," "Sincerely," and "Medley: Buckley, Happy Time." It was shared via 9711886n's YouTube channel.
Beyond that, I don't know anything else about the band.
Maybe YOU know who these folks are?