Mention the day "September 11," and you cannot help but be reminded of certain events that took place in semi-recent American history.
For some of us, September 11 is a day to celebrate the birthday of loved ones, like my sister Ann, for example.
As this is "the website for all things LOUIE LOUIE," this is the place to ponder unlikely connections within the LOUIE LOUIE universe.
So …. here's something on the connections between September 11 and LOUIE LOUIE….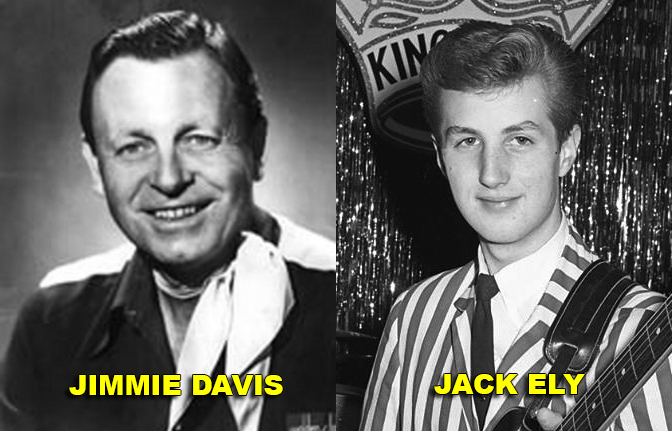 Jack Ely, lead singer of the Kingsmen, would have celebrated his 72nd birthday today, had we not lost him earlier this year.
Jack shared his birthday and year with Mickey Hart of the Grateful Dead, which performed some memorable versions over the years of their existence.
Some of you may not know it, but "LOUIE LOUIE" was first released as a B-side on a 45rpm single by Richard Berry. The A-side was a cover of "You Are My Sunshine," a catchy little country western song that Richard Berry's mom really loved. As LOUIE LOUIE became more popular, the record was reissued with LOUIE on the A-side and a Richard Berry original "Rock Rock Rock" taking over the B-side.
"You Are My Sunshine" was recorded and probably written by Jimmie Davis in 1940. Four years later, he was elected Governor of the state of LOUIsiana, which he served for two non-sequential terms (1944–1948 and 1960–1964).
While his exact birth year is still questionable (various publications stating 1899, 1901, 1902 or 1903), it is believed that Jimmie Davis would have been 116 years old today.
Leo Kottke, whose version of "Louise" was highlighted as this week's LOUIE Relative of the Week, celebrates his 70th birthday today.
Jon Moss, a drummer with The Nips (as well as Culture Club), whose recording of "Gabrielle" was declared LOUIE Mutant of the Week in July 2014, celebrates his 58th birthday today.
There's a handful of other musicians that also share this birthday today, but until they perform a version of LOUIE, or at least a LOUIE Bastard/ Mutant, then we probably won't mention Moby, Harry Connick, Jr., Gidget Gein, Ted Leo, or Ludacris … yet.
So today… it's a Happy Birthday for the spirits of Jack Ely and Jimmie Davis…. as well as my sister Ann, my friends Debee, Joey, Sally, another friend named Eric, and anyone else that wound up with this very special birthdate!
Reference:
Wikipedia – September 11
Wikipedia – Jimmie Davis
2006 LouieLouie.net article – What About Today?