Today is the big anniversary for the KFJC Maximum LOUIE LOUIE Marathon = the event that sparked the documentary project and subsequent webpage you're viewing right now.
For 63 hours, this song was played with over 800 unique versions of the song.
Can you believe it all started on August 19, 1983?
How many years ago???
Yeah, it's been awhile…
Here's a small sample of what took place that special weekend…

THE CAFFEINE JUNKIES (version #108)

THE R.B. FIREBIRDS (version #152)

KRONIC MIND (version #250)

UNKNOWN LOUIE? (version #332)


PALMETTO STATE (version #358)

THE STEVENS (versions #367 / #561 – whoops!)

THE SOFT JEWS (version #374)

BUFFALO CHIPS (version #379)

NEIL YOUNG (version #680)

FINK PLOYD (submitted to KFJC, not sure if played? Might be one of the LOST versions not logged or captured on aircheck tapes?)
For a more expansive overview of this legendary marathon, be sure to check out…
KFJC Tomb of the Unknown LOUIEs – Part 1
Mystery LOUIE #445 – identified as "York & Toonz"- LOUIE of the Week
The Suburban Kids (version #609)
Marty Preece aka "Max Multi-Track"
Mystery LOUIE- Louie Had a Little Lamb? (version #377)
RIP: Shirley Fisher, photo teacher + inspiration for LOUIE (version #362)
Yet another image from KFJC marathon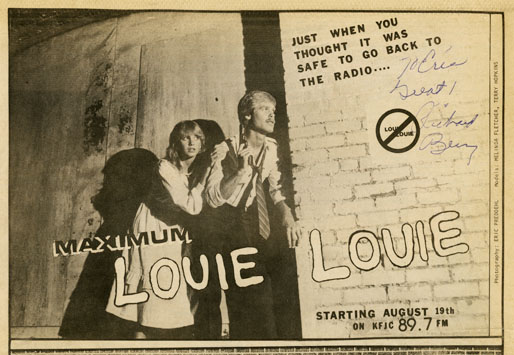 Special newspaper advertisement created by Eric Predoehl to promote then-upcoming KFJC Maximum LOUIE LOUIE Marathon of August 1983. Image by Eric Predoehl / All rights reserved.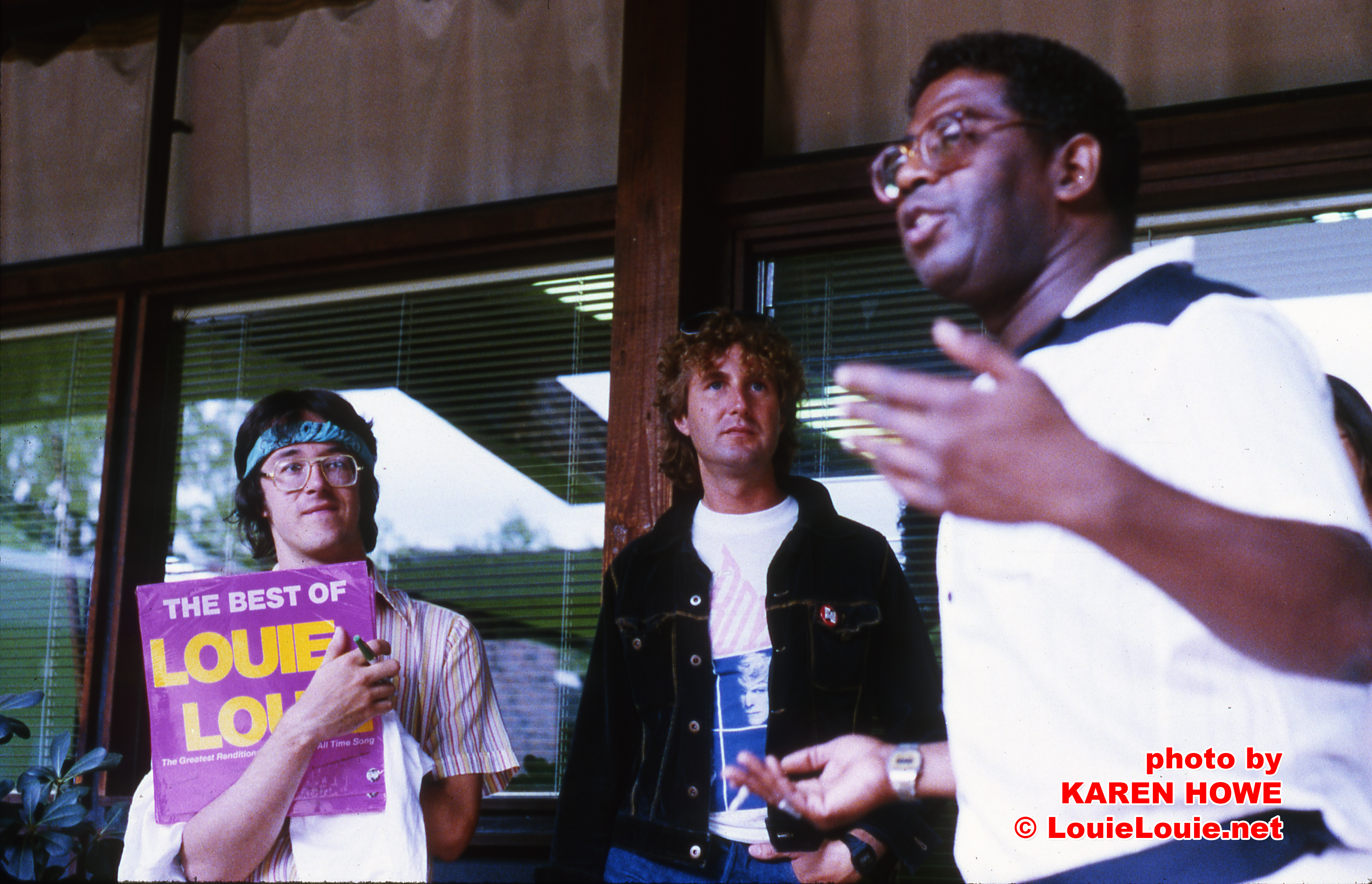 Photo of Eric Predoehl, Jack Ely and Richard Berry at KFJC Maximum LOUIE LOUIE Marathon of August 1983. Photo by Karen Howe / All rights reserved.