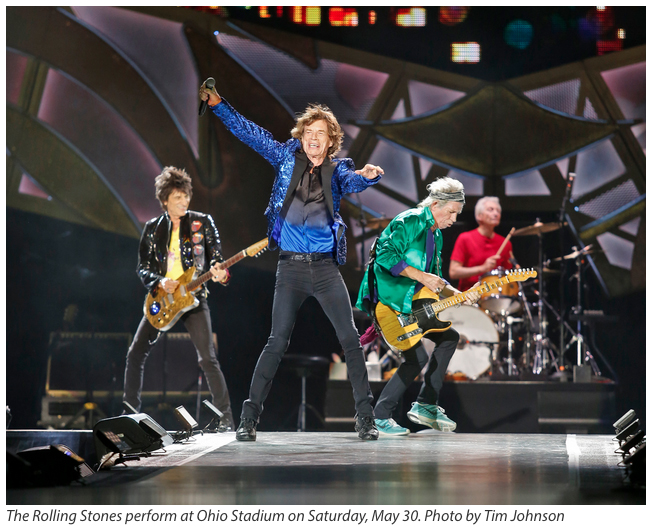 Here's a special treat for my Hoosier friends!
"Hang On Sloopy" is a close relative of LOUIE LOUIE. We haven't quite figured out the best way to define the bloodline but there's a connection that cannot be denied – three chords, a catchy groove and a dedicated group of supporters anxious to embrace it as a state song.
So for now, we'll just continue to call it a "LOUIE mutant"… or a "LOUIE cousin"… or something like that….
The Rolling Stones recently paid tribute to this song and its legacy when they played it in Columbus, Ohio last Saturday. Years before "Hang On Sloopy" became Ohio's official rock song, and an anthem at all the sporting events throughout the Buckeye State, the Rolling Stones included it as a regular part of their repertoire in 1966.
REFERENCE:
Rolling Stone – Watch Rolling Stones Perform 'Hang On Sloopy' for First Time Since 1966
Columbus Alive concert review – The Rolling Stones at Ohio Stadium
Wall Street Journal – Hey! You! Get Off of My Lawn! by Bob Greene
James Henry & Olympics – Sloopy (LOUIE-mutant) of the Week