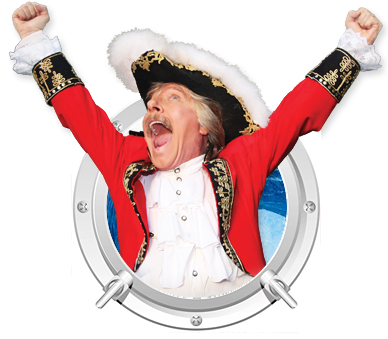 As the week comes to a close, we're still thinking about Paul Revere, and we're glad to see a lot of attention paid to this legacy. Paul was a biggie when it came to shining stars in the LOUIE LOUIE universe, as well as one of the most successful musicians to emerge Pacific Northwest music scene in the 1960's.
Here's a few articles that caught our eye…
Red Robinson is a Northwest DJ that's been at it for 60 Years.
"Paul Revere… Where's Your Horse?" is a fun little tribute written by Red Robinson, featuring some excellent snippets of his interviews with Paul Revere. There's one thing he pointed out that I never thought about…
Paul Revere was an unforgettable character, always having fun on stage and off. What a coincidence that a man named Paul Revere would pass away… at 76.
My friend Sam Carlson created a superb encyclopedic resource with his website Pacific Northwest Bands, which documents over 3,000 Pacific NW bands that existed between 1954 and 1979.
"The Cause and Effects of Early Raiders on Northwest Musicians and Friends" is a wonderful article that Sam wrote in 1997, which was originally shared in Mark Lindsay's Steppin' Out! newsletter. It's a great personal story about how the music of Revere & the Raiders directly and indirectly inspired a lot of things in his life and his friends' lives. One particular quote in this article stuck out for me…
To this day that group insists that the Raiders were only on loan to the rest of the nation so that their culture might spread and improve the lot of the average American. I think it worked. Aren't we musically better off today than we were before the Raiders came on the scene?
On Sunday, the day after Paul died, Tom Petty acknowledged Revere at a performance in San Jose, CA, as noted in a review in San Jose Mercury News.
One of the most memorable moments of the night came when Petty spoke of Paul Revere, the '60s rock star who died the day prior. Petty then paid a nice tribute to the icon, leading the Heartbreakers through the Paul Revere and the Raiders garage-rock smash "(I'm Not Your) Steppin' Stone."
The Statesman Journal (of Salem, Oregon) interviewed retired music promoter Ed Dougherty for a fun little article entitled "When Paul Revere and the Raiders rocked Salem."
There's some really fun photographs of Revere in this article that I've never seen, shared by Mr. Dougherty.
Photographs among Dougherty's personal keepsakes suggest they were more than just business acquaintances, including an 8-by-10 glossy of Revere playfully giving Dougherty a big smooch on the cheek. Another shows Revere with a pistol in hand behind the familiar Edsel front end that lodged his keyboard, and it's autographed: "Hand over the money, Ed!!"
"8 Reasons Paul Revere & The Raiders Were Among The Hardest Rocking Bands Of The '60s" is a nice collection of video clips on Vh-1.com, showcasing some of their great songs that everyone needs to hear.
The Idaho Statesmen paid tribute to Paul as a local legend with an article titled "Paul Revere, Idaho's most famous pop star, dead at 76."
This American rock legend did not escape international attention, and here's a few obituaries you might have missed…
The Guardian (UK) obit on Paul Revere
Daily Mail Online obit on Paul Revere
The Canadian Press obit on Paul Revere
International Business Times obit on Paul Revere
Over at Radio New Zealand National, Paul was declared "Artist of the Week."
Last but not least, the Idaho Statesmen shared an article "Public invited to visitation and funeral for Idaho music legend Paul Revere" – providing details on the funeral taking place on Monday at the Cathedral of the Rockies in Boise, Idaho.
… and even MORE… (update)
On today – what would have been John Lennon's 74th birthday, I learned that "Steppin' Out" by Paul Revere & the Raiders was on John's personal jukebox.
Very cool ….