This week's winner of the LOUIE OF THE WEEK award goes out to the band Instant Replay, who performed LOUIE LOUIE at Disneyland on August 12, 2008. Big thanks out to YouTuber halos5 for sharing this one.
By the way, the song LOUIE LOUIE was actually written in Anaheim, about a mile or so from Disneyland back in 1955, which was the same year that this iconic amusement park opened. Richard Berry used to play with the Rillera Brothers at a club known as the Harmony Park Ballroom, and he wrote the song backstage at this venue.
The Harmony Park Ballroom was known primarily as a country western club, but they had a lot of different music there, including Latin music and rhythm & blues. Here's a photo I found of Bob Willis and his Texas Playboys performing at this venue.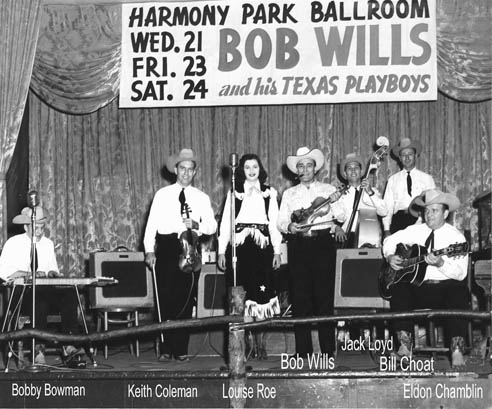 The club was torn down years ago, replaced by an apartment complex. Eventually, I'll probably share more photos of what the club looked like during it's heyday, and what the area looks like today. In the meantime, here's a quick photo of the land circa 1995 – between the bulldozers and the apartment development.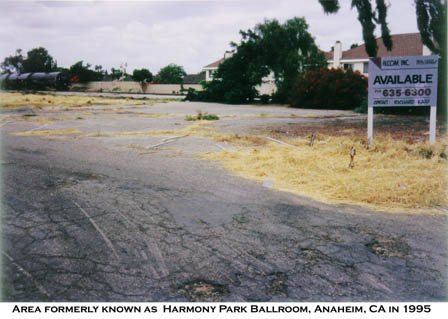 So far, this version of LOUIE LOUIE by Instant Reply appears to be the only documented recording of "LOUIE LOUIE – Live in Anaheim." I'm guessing there's got to be more versions of the song, but they're just not documented… or I can't remember.
Do you know of any other bands that have performed LOUIE LOUIE – Live in Anaheim? Let me know…
…and if you have any other photos of the Harmony Park Ballroom.. PLEASE let me know!