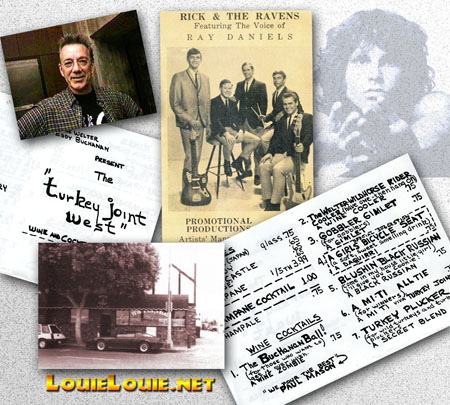 One of the biggest tasks I must face in producing this documentary is the challenge of media management. Not only do I juggle with the task of coordinating videotapes, CD and cassette audio recordings, photographs, radio charts, flyers, handbills, magazines, and even old school yearbooks, I'm also trying very hard to keep up with the task of corresponding with hundreds, maybe thousands of people. When I began this big quest, the internet was not happening, so I relied on a lot of mail correspondence and phone calls. I have a lot of notebooks filled with my scribbled thoughts, and boxes filled with correspondence from a lot of people. I try to keep track of it all, and reply in a timely manner, but it's often overwhelming. Even under ideal situations, I have a hard time processing everything, and certain items do get pushed aside due to the fact I don't have as much room as I'd like to keep things nicely organized.
Sometimes, I feel like I've created a monster.
I'm trying to make this a very comprehensive documentary, and I want it to be very rich in content, like a multi-layered novel with many different aspects to it. I don't have a problem gathering this material, but I do have a problem coordinating it all.
One of the interviews I conducted was with Ray Manzarek of the Doors. It wasn't an extensive interview by any means, as it was done very quickly after a poetry performance at a San Jose State University, and he told me that one of the very first songs Jim Morrison ever performed in public was LOUIE LOUIE. Before the Doors existed, Ray had a band called Rick and the Ravens, and they used to perform at a place called the Turkey Joint West in Santa Monica, California. Ray invited his college buddy Jim to jump onstage with his band and do a few songs.
Being the comprehensive documentarian that I am, I decided I wanted to track down more information about the Turkey Joint West, because as far as I knew, nobody else had ever explored this aspect of musical history before. I asked my friend Steve Propes if he knew anyone in Los Angeles that might have something on the Turkey Joint West, and he referred me to his friend Judd Whitcher. I remember it took a few years, but eventually Judd did send me something on Rick & the Ravens and the Turkey Joint West. I received a nice package from Judd, and he included a letter of thanks for the LOUIE LOUIE wine cooler I gave him.
I discovered that I misplaced Judd's package. Earlier this year, when I talked to Steve, he mentioned that Judd passed away, which made me feel even worse.
A few days ago, as I decided to do a comprehensive search in my archives, I found Judd's package, which included a photo of Rick and the Ravens, and a sample menu from the Turkey Joint West. That felt great to be able to find this again.
The connection between The Doors, the Turkey Joint West and LOUIE LOUIE is a small aspect of the legend of LOUIE LOUIE, but it's something that I felt deserved attention.
Over the years, I've received a lof of wonderful heartfelt letters from some people that were truly touched by the power of LOUIE LOUIE. It was nice to know that this song really resonated with so many people.
In the course of my recent search, I re-discovered the Cryptic Tymes and Do the Bop magazines published by Alan Wright. Alan wrote a nice letter to me, and I thought I'd write him to thank him again for his great work. As I did a Google search to see if Alan had a Cryptic Times website, I discovered some very sad news. Alan passed away in 2004, which I didn't know about until now. My friends at Girl Trouble wrote a really nice tribute to him on a special "Friends We Miss" page, which had some good links to find more more about his life.
As Alan was also a drummer with the Earaches, you can read about him at the Earaches webpage.
One of the biggest frustrations I've had this project is the fact that so many people that have helped me are no longer with us. It is very rough dealing with this, and it's something I continue to struggle with. I try to be very conscious about acknowledging those that have helped me, dead or alive. I am extremely grateful for the support.
So for those of you who I might have inadvertently ignored, my deepest apologies. I appreciate all correspondence, even I can't always reply in a timely manner. Sometimes, I'm just overwhelmed. If I didn't express it before, I thank you.
* * * * * *
For those you that are interested in the two photo collages that I created for this entry, here's the credits:
Judd Whitcher provided the promo photograph of Rick & the Ravens and the TJW menu.
The photo of the Turkey Joint West came from an article about important historic Doors Los Angeles locations by Rainer Moddemann of Doors Quarterly Magazine.
The ghostly iconic image of Jim Morrison is by Joel Brodsky, who passed away earlier this year.
The image of Ray Manzarek is a frame-grab from my quick little interview with him.
The photo of Alan Wright came from the Earaches webpage, and the magazines were sent to me by Alan himself.
.. AND if you happen to have a better photo of the Turkey Joint West than the one I borrowed from another webpage, let me know, as I'd like to license it for the documentary.