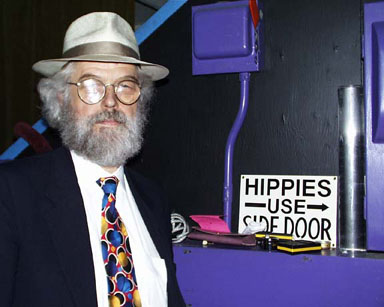 My friend Chet Helms is in the hospital right now, fighting to stay alive. Chet's a great guy, and I would like all my friends to join me right now in praying that he pulls through this one.
Chet Helms is a veteran in this crazy rock and roll universe. He's managed the Family Dog, a booking agency that competed with Bill Graham in San Francisco in the turbulent 1960's. He's hitchhiked from Texas with his lady friend Janis Joplin. He's a man with many great stories, and I hope he gets the chance to tell them in that big book he's been threatening to write.
He's also an excellent photographer with a wonderful website DigiFotos.com. If you dig around the website, you can even see a photo he shot of me shooting video with Bill Haley's original Comets in San Francisco.
C'mon Chet…. don't leave us now…. We need ya!