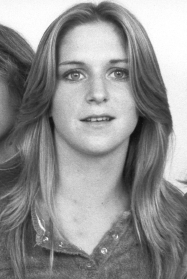 From Stretch Riedle, the uber-archivist of LOUIE recordings:
Only slightly Louie Louie related but very worthy of mention:

Sandy West, the drummer for the Runaways, has died of lung cancer. She was only 47.

About 6 years or so ago I had the pleasure of meeting Sandy West. She was in northern California for a gig. She walked into my cd store, and we chatted. She also put some cds on consignment.

Very nice woman. You could tell she had had a tough life though. (Smoking probably was the eventual cause.)

Now she gets to jam with Keith Moon.

The Louie connection…?…Joan Jett, her bandmate, has done Louie Louie over the years as part of her live shows, as well as recording it for commercial release.

For more on Sandy, check out the Rocket City Records page.