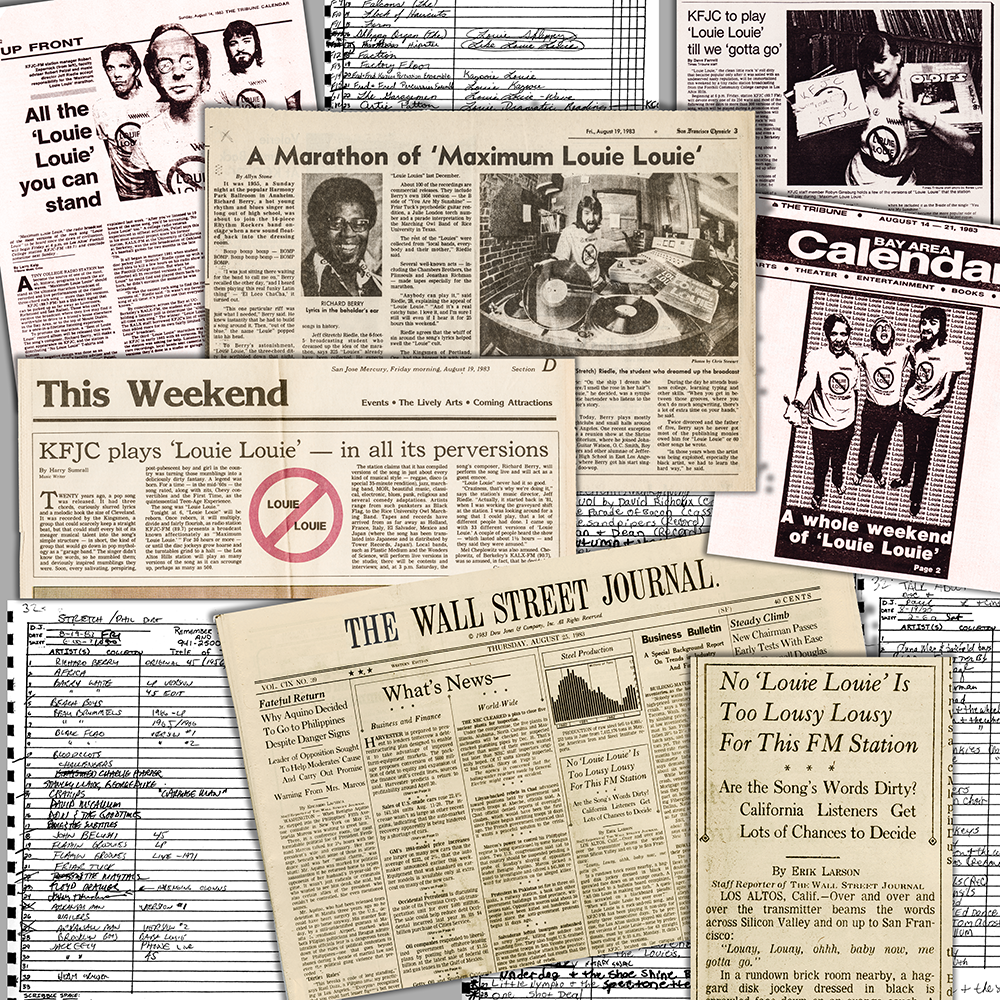 Today is August 19th – an important date in the LOUIE Universe!
Many years ago on this date, KFJC a San Francisco Bay area college radio station, began a marathon called "Maximum LOUIE LOUIE" with the sole purpose of playing every known version of the song LOUIE LOUIE.
Regular readers of this website know that this special marathon lasted 63 hours, with over 800 unique versions broadcast over the air waves, setting a new world record. Attending this event was special guest Richard Berry, the songwriter of this song, who'd never experienced anything like this in his life. Richard also met for the first time, a member of the Kingsmen when original vocalist Jack Ely was able to catch a last-minute flight from Portland Oregon to San Francisco to attend this historic event.
As this event was orchestrated by college students and community volunteers, there were some truly inspired moments that would have never happened with a commercial radio station. You could hear it in the diverse musical interpretations of song, ranging from absolute brilliance to the complete opposite of such things.
Today, I want to share some of the entertaining flyers created for the dual purpose of soliciting more recordings and as well promoting the show.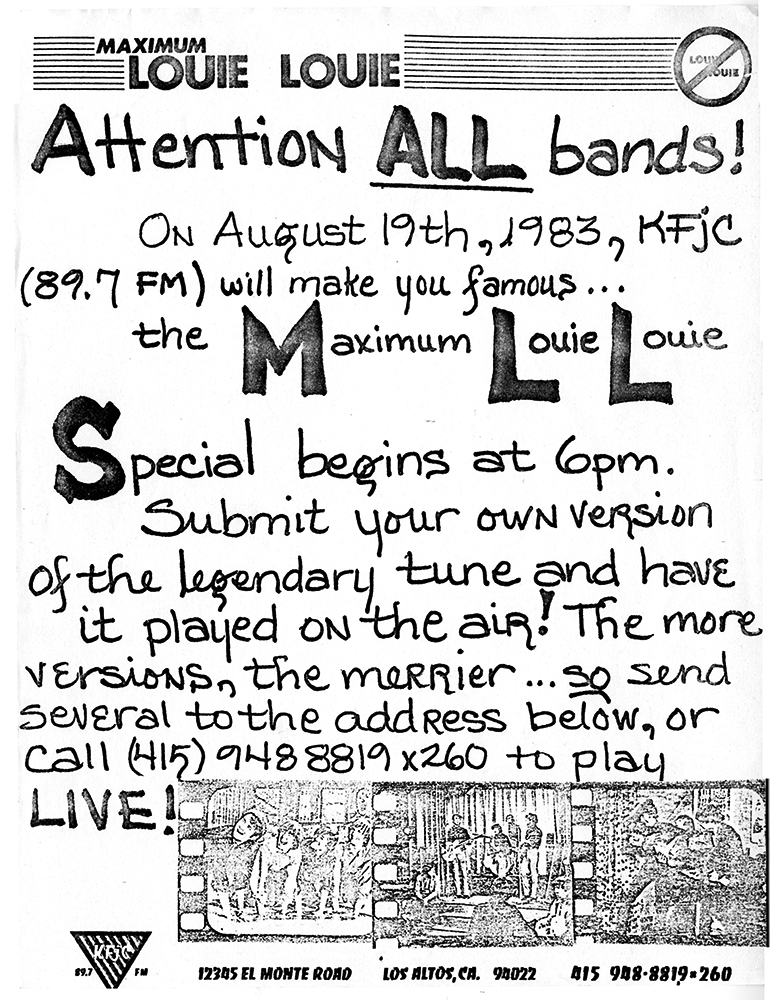 There's also some chunks of the original marathon you can re-visit, courtesy of YouTube.
(YouTube does not allow the sharing the first hour of the marathon, due to copyright issues. Sorry.)

Hour 2 of KFJC Maximum Louie Louie

Hour 3 of KFJC Maximum Louie Louie

An excerpt of the historic performance of Richard Berry, Jack Ely and the Lady Bo Trio at KFJC Maximum LOUIE LOUIE.
Next year will be a big year anniversary of this event. I'm thinking this could be an excuse to create a much more ambitious version of a marathon, using the powers of the international music community to transform this thing into something much bigger.
What do you think?