This week, I've invited my old friend Michael Dresbach to be a special guest blogger.
Michael was a part of the infamous KFJC Maximum LOUIE LOUIE marathon all those years ago, and I thought it'd be fun to share his story. – E.P.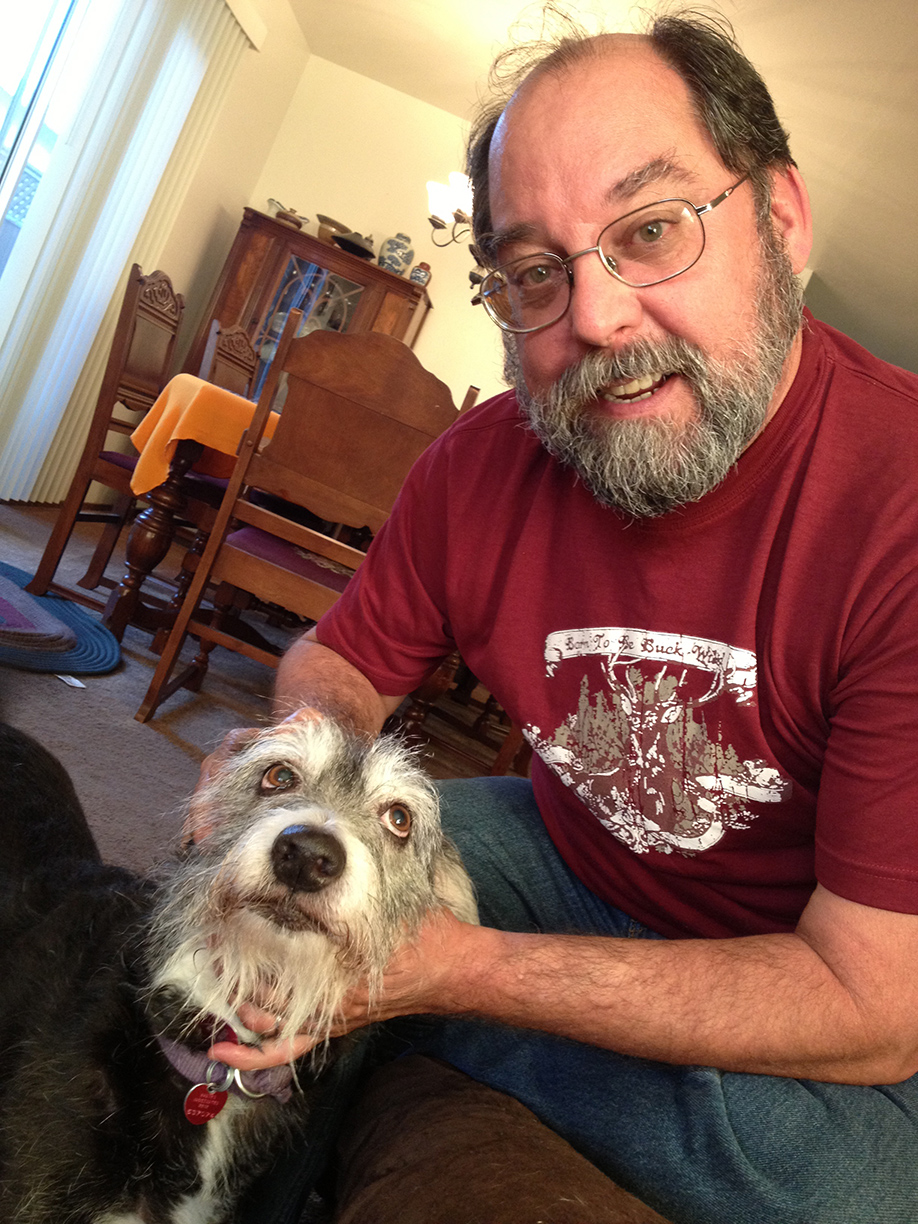 I grew up in Okinawa, Japan (well, it wasn't "Japan" then, it was a US Administrated Island), but not as part of the Occupying Force; my parents were missionaries. I hadn't heard any rock music. I paid attention to newspapers and news magazines so I was aware of the Beatles but I hadn't heard any of their music. When I was in the fifth grade we returned to San Jose, California, for a furlough and, having access to a radio, I started listening to KLIV. This is where I first heard LOUIE LOUIE, but it was just another one of them rackety-roll songs and not a life-changing-experience. The next year we returned to Okinawa, but now I would sneak around to listen to the "Wicked, Cheap, Teenage Music Which Would Place My Soul In Eternal Perdition," and was the rock of the 1960's. We returned to California for the final time in 1970. I was sixteen, and very into that rackety-roll. I was excited to listen to FM radio and had purchased an FM radio on Akihabara street in Tokyo. However, it had a Japanese FM band, which was 76 to 90 MHz, much lower than the frequencies on the US FM band, so I could only listen to the audio from KPIX TV or KFJC-FM, where I heard music I certainly didn't hear on KLIV. But I digress; let's get back to the LOUIE LOUIE thang.
So, we move ahead to the late 1970's and early 1980's. I played in bands, as did everyone in those days (I believe it was a law of some sort). I answered an ad for a bassist (which I heard on KFJC) and met Matthew Hubbard, an extremely talented keyboardist and song writer (AND smart as a whip; he was on Jeopardy in 1985 and won the Big Money!). He was designing them new-fangled video games for a little outfit called Atari, later moving to another little outfit called Activision. We started a cover band which didn't get anywhere. Then we auditioned for bands as a keyboardist/bassist team. This, too, did not work. One day I suggested we give up and just record his songs. We could buy some synthesizers and a drum machine and Do It Ourselves. So we did. We became The Wonders of Science.
We released an EP (that's Extended Play, not Eric Predoehl!) entitled "The Record of the Same Name." We also released a single: "The Big Picture" b/w "My Only Desire." We were ready to take the Pop Music World by storm!
And…like so many others, it didn't happen. Now, at the same time, I was at my sister and brother-in-law's house, and my brother-in-law (at the time), the Famous Uncle Kenny Walter, showed me a program he had made for the Macintosh (one of those really old Macs, cuz it was in the olden days) which played the song LOUIE LOUIE. It had a map of the USA on which one could find versions of LOUIE LOUIE recorded in different states and hear a snippet of said recording. It was interesting but, as far as I was concerned, just another Uncle Kenny obsession. Little did I know that soon the entire South Bay would all catch up with Uncle Kenny and be just as obsessed with this little ditty as he! Soon we heard about how Jeff "Stretch" Riedle played several versions of LOUIE LOUIE on his extremely popular radio program.
At this time The Wonders of Science had expanded to include Travis Hunt on bass and Nathan Lindsey on drums, as we couldn't pull off the Two-Guys-With-Synth thang live. Some DJ at KALX in Berkeley decided to play a few more versions than did Stretch. Then Stretch played a few more, and, as often happens when testosterone is involved, a fierce competition developed (Okay, I'm old and don't remember exactly who started it. However, if interested in challenging my memory, ask me what was happening theologically in Fourth Century Cappadocia; my wife claims I spend more time there than in the present). And then, the gauntlet laid down, the LOUIE LOUIE Marathon took place, a moment that will live forever in Rock and Roll history. Everyone started submitting versions of LOUIE LOUIE. I had a little 4-track in my basement (where The Wonders of Science practiced) and recorded two versions of said song.

Synth Pop LOUIE LOUIE
(KFJC Max LOUIE #469 of 842 versions)

Telephone LOUIE LOUIE
(KFJC Max LOUIE #388 of 842 versions)
On the day of the marathon, The Wonders of Science played live on the air, right after the infamous Richard Berry/Jack Ely performance (with Lady Bo!). The Famous Uncle Kenny (remember him?) was serving as a Roadie with us. While we were setting up, Marvelous Marty (Preece), who was doing the sound for the on-air performances, said, "You guys could really use a horn player." Well, as luck would have it, Uncle Kenny is an outstanding trumpet player; he played with symphonies and brass quintets and all that, so he went off to find a horn he could borrow. By the time he came back with a trumpet, Marty was gone and in the control booth. We, The Wonders of Science (now with Uncle Kenny!) played our LOUIE LOUIE medley (incorporating a messa songs which used the same chord progression) live on the radio. Once we were finished, Uncle Kenny ran off to return the borrowed trumpet. Marty came flying in to the room asking who was playing the trumpet. We denied that there was any trumpet, yuk yuk. Later we thanked Richard Berry and Jack Ely (with Lady Bo!) for opening for us, yuk yuk. We were just a barrel of laughs that day!
Back then, not only was I playing in The Wonders of Science and recording various bands, I was also working a day job AND working as a Church Musician at St. Patrick's Church in San Jose, which required me to get up early on Sunday mornings. My clock radio woke me on the Sunday of the LOUIE LOUIE Marathon and I heard the two versions I had submitted. What fun! I realized that the LOUIE LOUIE thang was a successful event when, later that day, I heard my pre-school daughters playing LOUIE LOUIE on their toy piano and singing along.
The Wonders of Science mutated into A Cruel Hoax around 1985 or so. By then Louie Louie was THE song one must have in one's set list. I remember being at gigs and having Stretch ask, "Are you guys playing LOUIE LOUIE tonight?" I'd say, "yes" and then he would ask, "Can I record it?" I always allowed him to do so as he would always play it on his show. I remember E P (Eric Predoehl, not extended play) was working on an epic LOUIE LOUIE film (I believe he still is- YES!) and him filming Travis and I walking down First Street singing LOUIE LOUIE* but E P said it didn't happen and, you know, "pictures or GTFO", so my memory fails me once again (perhaps it happened in Fourth Century Cappadocia?).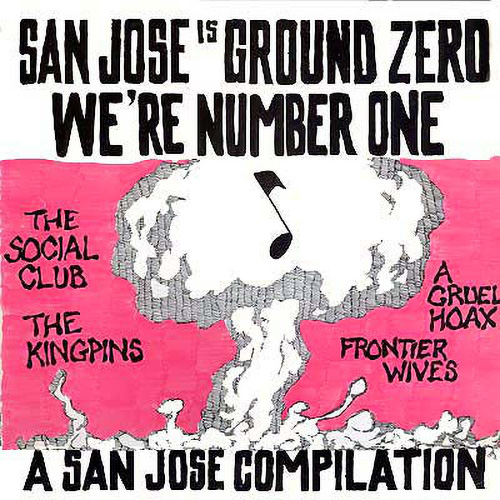 A Cruel Hoax combined forces with the Social Club, the Frontier Wives, and the Kingpins to record "San Jose is Ground Zero: We're Number One!" and figured "NOW it's gonna happen!" We played regularly at the local clubs and helped form the First Strike Musicians Guild and released cassette tapes and did all that stuff but we couldn't get anywhere. We wrote great songs (in my opinion) and we had a great sound but it wasn't happening. One day I was putting gas in the car, thinking about how our latest recording wasn't catching on and decided, "Screw it! I'm going to Seminary", cuz, that's whatcha do when you can't make it as a Pop Star.
I quit the band, got my Bachelors in Science, then went to seminary (The Church Divinity School of the Pacific in Berkeley), earned a Masters of Divinity and a Master of Arts in History of Religion, and was ordained as a priest in the Episcopal Church. I served as a missionary in the Republic of Panama for a little over twelve years, returned to the USA and served as priest at All Saints Cristo Rey Episcopal Church in Watsonville and am now retired… but I can still play LOUIE LOUIE and know all the words.
Thank you for your patience and you can wake up now.
– Michael Dresbach (aka Padre Mickey)
_______________
* = Sadly, I have no memory nor can I find any evidence of this impromptu recording that I supposedly captured….
… but here's a few special moments from the Maximum LOUIE LOUIE event!
Thank you, Michael! – E.P.

The Wonders of Science – Live on KFJC
(KFJC Max LOUIE #336 of 842 versions)