2020 has been an extremely difficult year.
We've lost jobs.
We've lost restaurants, nightclubs, theaters and community watering holes.
We've lost record stores, book stores and art galleries.
We've lost the ability to celebrate in large gatherings.
We've even lost a lot of civility that used to exist in the United States.
The most difficult losses of 2020 had to do with the loss of good people.
Here's a list of people that made a difference to yours truly.
We've already mentioned the passing of Lynn Easton of the Kingsmen, John Prine, Danny Mihm of Flamin' Groovies, KFJC DJ Roy Ross/Pete Dixon, Young Jesse (aka Obediah Donnell "Obie" Jessie), Little Richard, Bonnie Pointer, Boston DJ Arnie Ginsburg, composer Ennio Morricone, Pat O'Day, and Toots Hibbert.
Here's the update…
___________________________
A few weeks ago, we lost Eddie Van Halen, a rock 'n' roll guitar player who discovered new ways to play guitar, which in turn, inspired lots of kids to pick up a guitar to replicate his chops. Who would have guessed that a Dutch-Indonesian kid that came to the USA at the age of 7 years old without knowing a word of English, would somehow grow up to become an iconic American rockstar?
I tried to find a recording of Van Halen performing LOUIE LOUIE, but had no luck whatsoever. The closest I came to that was a 2008 video clip of baccalaureate recital medley by Russell Gates that featured Chopin's "Fantasie Impromptu," the Star Wars theme song, LOUIE LOUIE, Vince Guaraldi's "Linus and Lucy" composition, and Van Halen's "Right Here Right Now."
I have no idea who took this photo of Eddie, which I'd gladly credit if I had access to that information. Awesome photo!!
___________________________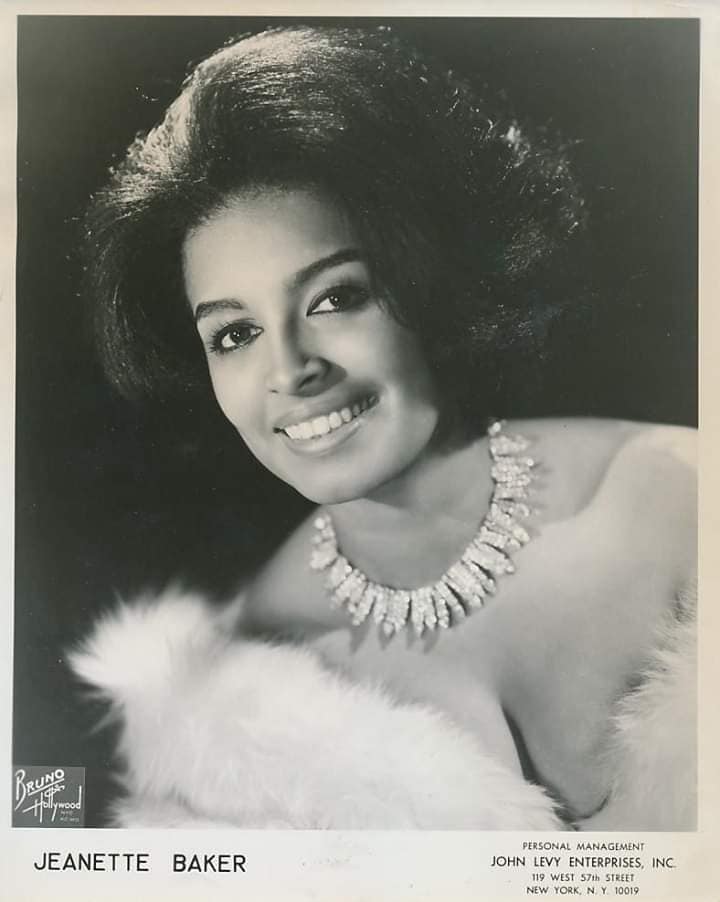 We lost Jeanette Baker in May. She had a big hit in 1958 with "Hey Boy – Hey Girl", a duet she did with Oscar McLollie, which was re-recorded by Louis Prima and Keely Smith. She was married to Johnny Flamingo, and they were both dear friends of Richard Berry, author of LOUIE LOUIE.
___________________________
Gaynel Hodge was another good friend of Richard Berry. In fact, he became Richard's first friend when they first attended Jefferson High School in Los Angeles. Gaynel Hodge, along with Curtis Williams and Jesse Belvin, wrote the song "Earth Angel," which became a big hit for the Penguins in 1954. Gaynel was also a founding member of the Platters, and had an extensive career writing and recording with a ton of other prominent musicians. He died in June at his home in the Netherlands. On YouTube, you can see an interview with Gaynel conducted by Tom Meros, where he discusses his extensive career, which includes his friendship with Richard (at 8:03 mark)
___________________________
Phil May, the lead singer for the band Pretty Things, passed away in May. The Pretty Things were an English rock band that began in 1963 when Phil linked up with Dick Taylor, a guitarist/bassist that recently quit the Rolling Stones. They were both art students in London that decided to form a band, which they named after a Willie Dixon song. While the band may not have had the commercial success of their peers, they had a seriously dedicated fanbase. There once was a YouTube audio clip of their performance of LOUIE LOUIE from the "Rockin' the Garage" CD, but that was removed ages ago.
If you'd like to learn more about Phil May, I would highly recommend that you pick up the latest issue of UGLY THINGS magazine (#54), which is dedicated to Phil May.
___________________________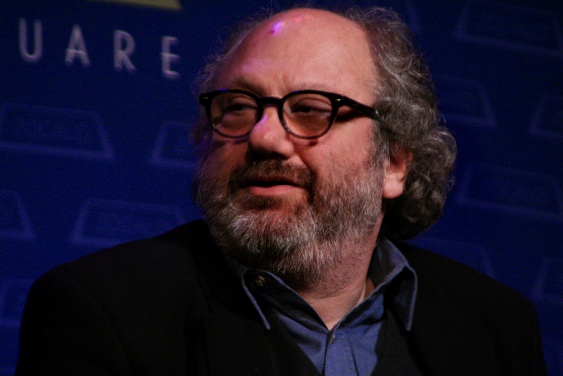 Hal Wilner recorded a lot of great music, including some mind-blowing tribute albums and some of the most inspired televised musical collaborations ever shared with a national audience. I"m not sure if he ever produced a version of LOUIE LOUIE, but if he did, I have no doubt it would have been awesome.
___________________________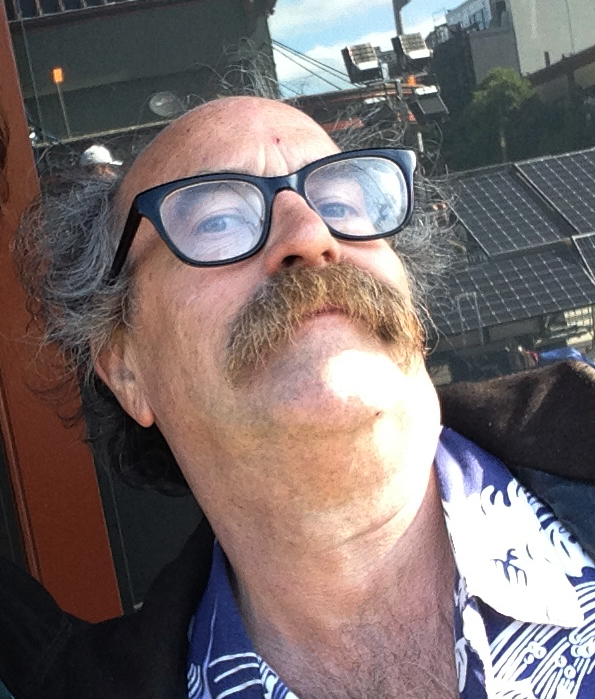 Michael Spohn was a friend of the LOUIE / OctaLouie video production team, providing support for our various concert productions.
___________________________
Andy Average and Terri Groat-Ellner were two of the quirkiest, charismatic and absolutely lovable characters to emerge from the San Jose punk rock retro roots white trash art underground scene, even if they did bail on the town, and run away to New Orleans over 10 years ago.

Terri was an ultra-talented graphic artist that designed some unforgettable music flyers, eye-opening record cover art, and with her longtime regular gig at the Metro newspaper during 1980s-1990s, provided some catchy illustrations that added an extra sparkle to that weekly publication.
Andy was a poet, a DJ and a singer in an early 80's punk rock band known as The Retorts. He called himself "Andy Average," but Andrew Ellner was anything but average. Funny, brilliant, caring.. are just a few of the adjectives you could use to describe this cat, who was truly one of a kind.
While he didn't like to discuss it, Andy was also a cousin of Kenn Ellner, lead singer of Count Five, a San Jose garage band that found fame in 1966 with their hit record "Psychotic Reaction."
Together, Andy and Terri were an amazing team, two married people that deeply loved each other, and continued to inspire each other, as well those that knew them.
You can sample some of that special love with Andy's review of Undrinkable Wines! (It's a keeper)
Back in 1986, I somehow sweet-talked Andy to be the lead actor of a short student film I created at San Jose State about a writer and his crazy dreams. A rough version of the film was shown once during film class finals, but never shared it publicly as it lacked a proper soundtrack and special effects.
Over the years I kept in touch with Andy and Terri, who decided over 10 years ago that New Orleans was the town they wanted to live in. I talked about finishing this little film of mine, but it was one of those projects that was shelved on the proverbial back burner.
In May of this year, Andy announced to his friends on Facebook that he had Stage 3 cancer, which was updated to Stage 4 inoperable cancer a month later. When I saw this initial announcement, I decided I should either finish it now ….or never. I found my 16mm film master, and shipped it off to a film-transfer facility in Burbank, as no similar facility was open in the SF Bay Area during the covid quarantine. After approximately 3 weeks of post-production, cleaning up old edits and adding the special effects that were not available with my 1986 budget, I went about the task of creating the proper soundtrack.
With big thanks to Greg Oropeza, Joey Myers, Mike Belardes, Dave Baisa, Sharon Nicol-Bischoff and Roy Estel (Hughes), I was able to finish this film with a musical score that turned out much better than I originally planned.
On July 29th, the night that I finally finished the film, I sent a copy to Andy… not realizing he had already left us a few hours earlier…
Two months later, Terri joined Andy, which in some ways, was a perfect ending for two people that couldn't live without each other.
Here's the film I created with Andy, which, as I've noted in the opening warning statement, features "questionable appeal for all ages" with grainy images, nudity, Nazis, violence and noisy jazz.
PLEASE don't watch it if this sort of thing offends you.
___________________________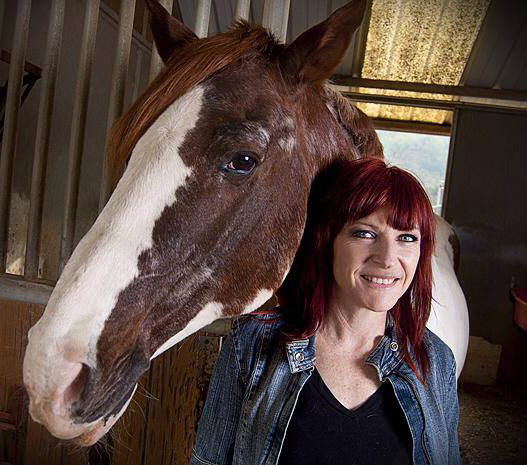 Last year in March, I posted something about my friend Deb Merchant, who was the subject of a Kickstarter campaign to raise funds for helping her deal with cancer.
I'm deeply saddened to report that Deb lost her battle.
She was a beautiful soul with a generous spirit that was kind to humans and critters alike.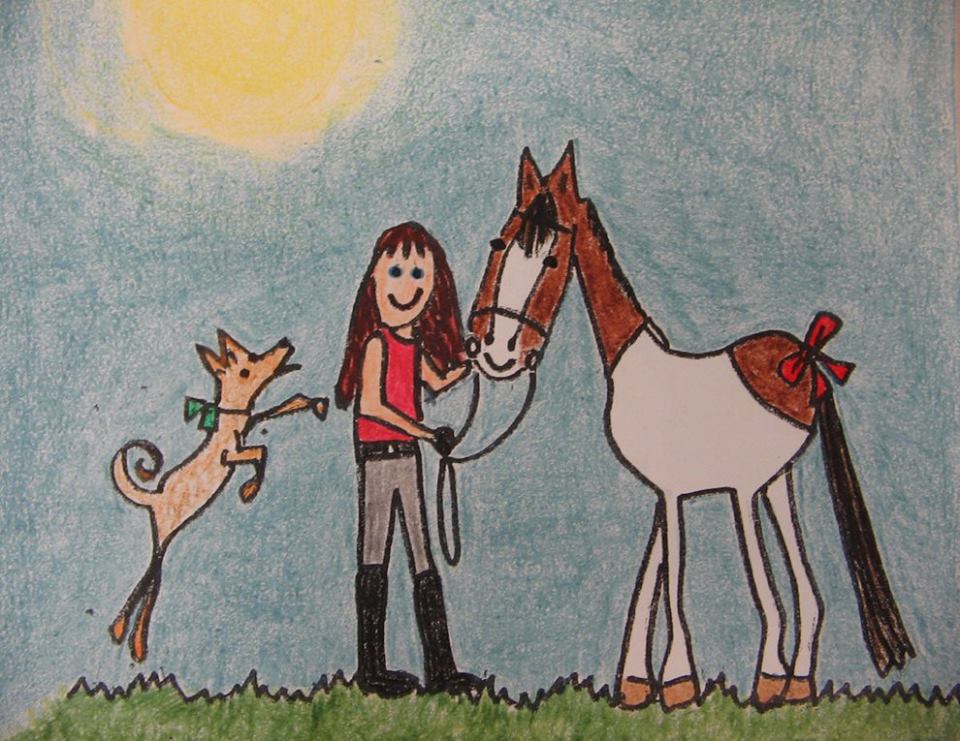 ___________________________
Lastly, a death that cuts as close to home as one could ever be.
My brother Tom Predoehl died recently.
Tom was my big brother protector who looked out for his little brother. Not only did he help me get out of some serious jams, but was also responsible making sure I've had reliable vehicles for the past 25+ years – buying 'em, fixing 'em, and making sure they were properly maintained.
He was born in Detroit, which I swear probably enriched his blood with automotive DNA, if such a thing is even possible. He had a serious passion for automobiles, for which I was eternally grateful, as I went through a period where I somehow wound up destroying more engines than I want to think about.
As we took care of our mother in her final years, I took care of my brother after he was diagnosed up with terminal cancer earlier this year.
I was my brother's caregiver, and the one who was there for him when he left this mortal world.
He also enjoyed LOUIE LOUIE, and was looking forward to seeing this film of mine. To say I'm gonna miss him is a massive understatement.
Rest in peace, my brother.
___________________________
As I assemble this post, I also thought about Billy Joe Shaver, Jerry Jeff Walker, Helen Reddy, Mac Davis, Bill Withers, Jerry Slick, Jorge Santana, Emitt Rhodes, Judy Dyble, Peter Green, Trini Lopez, Johnny Nash, Spencer Davis..
2020 has not been a good year.. and we have two more months to go.
Please take care.
– ERIC PREDOEHL
(producer of long-awaited LOUIE documentary project and these LouieLouie.net pages)
___________________________
REFERENCE LINKS:
Facebook – Jeanette Baker
Wikipedia- Gaynel Hodge
The official Gaynel Hodge webpage
Wikipedia – The Pretty Things
Andy Average on Undrinkable Wines
LOUIE REPORT- a plea for my friends James MacLeod and Deborah Merchant
Facebook – Deborah Merchant