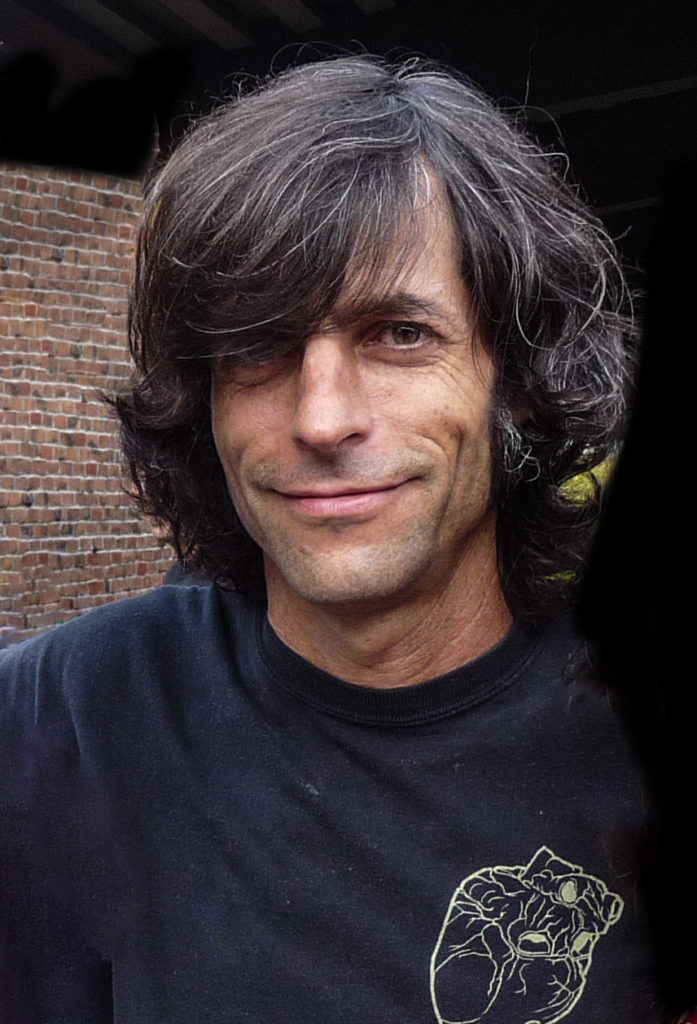 Last week, we lost another fine human – KFJC disc jockey Pete Dixon aka Roy Ross.
As the KFJC 89.7 FM Facebook page points out…
We are heartbroken by the passing of our dear friend Pete Dixon, who left us on Mayhem 1st. During three decades at KFJC, he left his mark in so many ways, both on the air hosting "Beyond Room 222" on Monday nights and behind the scenes as our Production Director. His creativity and wit are infused into so much of what we do at the station and it's a much sadder place without him.
Any many of the regular readers are aware, KFJC Radio (Los Altos Hills, California) was ground zero for the LOUIE LOUIE documentary project. That was the place for the 63 hour "Maximum LOUIE LOUIE" marathon in Los Altos, California. A lot of things took place at this event as songwriter Richard Berry met original Kingsmen vocalist Jack Ely for the first time, over 800 unique versions of the song LOUIE LOUIE were played at this event, and the seeds were planted for a rather ambitious project.
Nine years ago at KFJC Radio on International LOUIE LOUIE Day, April 11, 2011, Pete Dixon was the host for a special 5 hour program entitled "The Return of the Invasion of MAXIMUM LOUIE LOUIE," which featured Jeff "Stretch" Riedle (instigator of the KFJC LOUIE marathons), Robyn "Nikki Teen" Braverman, and yours truly.
As was shared by Kat R. on the KFJC Alumni page…
"When he shall die,
Take him and cut him out in little stars,
And he will make the face of heaven so fine
That all the world will be in love with night
And pay no worship to the garish sun."
– William Shakespeare (Romeo and Juliet)
We're gonna miss this guy.
– E.P. of LouieLouie.net
REFERENCE:
KFJC Radio – official Facebook Page
KFJC 89.7 FM Alumni – Facebook Group
Louie Report – The Return of the Invasion of MAXIMUM LOUIE LOUIE (April 2011)
UPDATE:
Brian Potter aka Earl Grey, KFJC Chief Engineer, wrote a beautiful essay for Roy Ross/Pete Dixon. Read by clicking HERE.