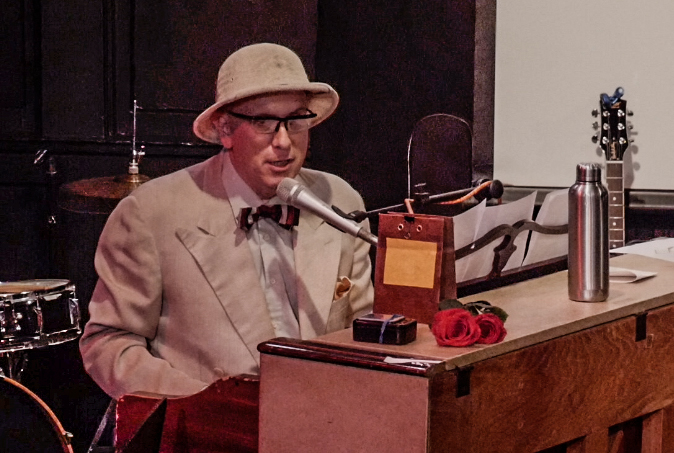 It's been a year since I was invited to attend my friend Gerry Fialka's "WE GOTTA GO: LOUIE LOUIE" event that took place at Beyond Baroque in Venice, CA on August 26, 2018.
This event was not only a place to see a little snippet of this long-awaited documentary of mine, but it also provided an amazing showcase of talented musicians performing some truly inspired versions of the song.
As today is the last day of August, this seemed like a good moment to share one of those tasty nuggets.
In this clip, Brad Kay channels the spirit of Noel Coward to transform Richard Berry's iconic song into something unlike any other LOUIEs you've likely heard before.
I think it's a wonderful reinvention!
Cheers!
REFERENCE LINKS:
Wikipedia – Noel Coward
LOUIE road trip (August 2018- part 3) (w/ LOUIE of Week)