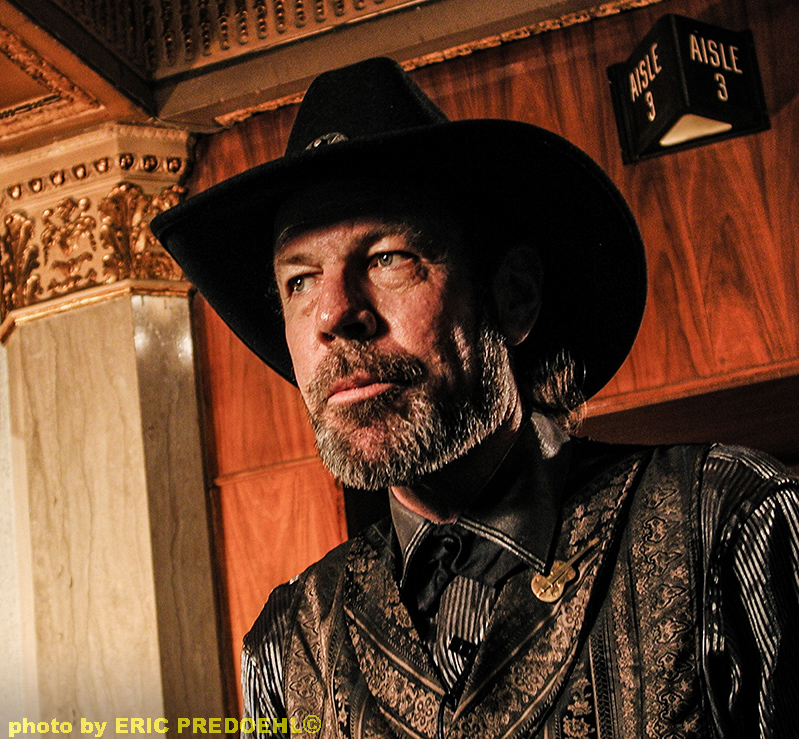 On Tuesday we lost another good guy.
Michael Wilhelm was a true original. He was a founding member of the Charlatans, the pioneers of the psychedelic wild west that forged a pathway in San Francisco for the Jefferson Airplane, Grateful Dead, Quicksilver Messenger Service, and all those who followed.
There's a lot of great stories about Michael.
As a teenager, Michael was fortunate to have linked up with Walter "Brownie" McGhee, the legendary bluesman and partner of Sonny Terry, who taught him some powerful guitar picking techniques.
In 1967, photographer Herb Greene once asked Grateful Dead guitarist Jerry Garcia to name his favorite guitarist, and he replied simply, "Mike Wilhelm."
Over the years, the LOUIE production team (Eric Predoehl and Jesse Block) was honored to work with Michael on a variety of different productions.
Here's a clip of Michael that we produced with our friend Alec Palao concurrent with the big Dan Hicks birthday celebration concert in 2001. Originally created for the Dan Hicks program that was released as a DVD/CD set, this previously unreleased video features Michael talking about working with Dan Hicks, who was another core member of the Charlatans.
After the Charlatans fell apart in 1969, Wilhelm formed another group that would be known as "Loose Gravel." One of the unforgettable moments in that band's history occurred was when Michael confronted San Francisco promoter Bill Graham about setting up a gig for Loose Gravel to perform during the closing performances at the Fillmore West Auditorium. Graham is not interested, and Wilhelm flips his middle finger and shouts out "Fuck you and thanks for the memories!" before vacating the office in a huff.
While this particular cinematic moment is not readily available online, someone by the name of almanac1951 created a rather inspired reinterpretation of that special moment using computer generated animation… (with special thanks to Ms. Shaglyn Hearne for spotting this one)
Years after Loose Gravel broke up, Wilhelm joined the Flamin' Groovies in 1976, which also featured Loose Gravel alumni Chris Wilson, who'd already been a member of the Groovies for an album and various tours before Wilhelm jumped onboard.
After recording a couple of albums, and extensive tours in both Europe and America, Wilhelm eventually left the Groovies in 1982.
In 2001, the LOUIE team documented a very special performance by Wilhelm with his old Flamin' Groovies bandmate Cyril Jordan at the Cafe Dunord in San Francisco.
In the later years, we were pleasantly surprised when Michael made LOUIE LOUIE a regular part of his repertoire… fully acknowledging it as a "Richard Berry song."

Live at the Blue Wing Saloon, Upper Lake, CA on Sept. 17, 2012
https://youtu.be/VRDXnX5ONqM
. . . . . .
You can read a lot more about Michael by visiting his Mike-Wilhelm.com page.
Girl George has some excellent performances by Michael on her YouTube page.
In the near future, we hope to share more previously unreleased clips of Michael from the archives.
We are going to miss our friend Michael.
– E.P. and J.B.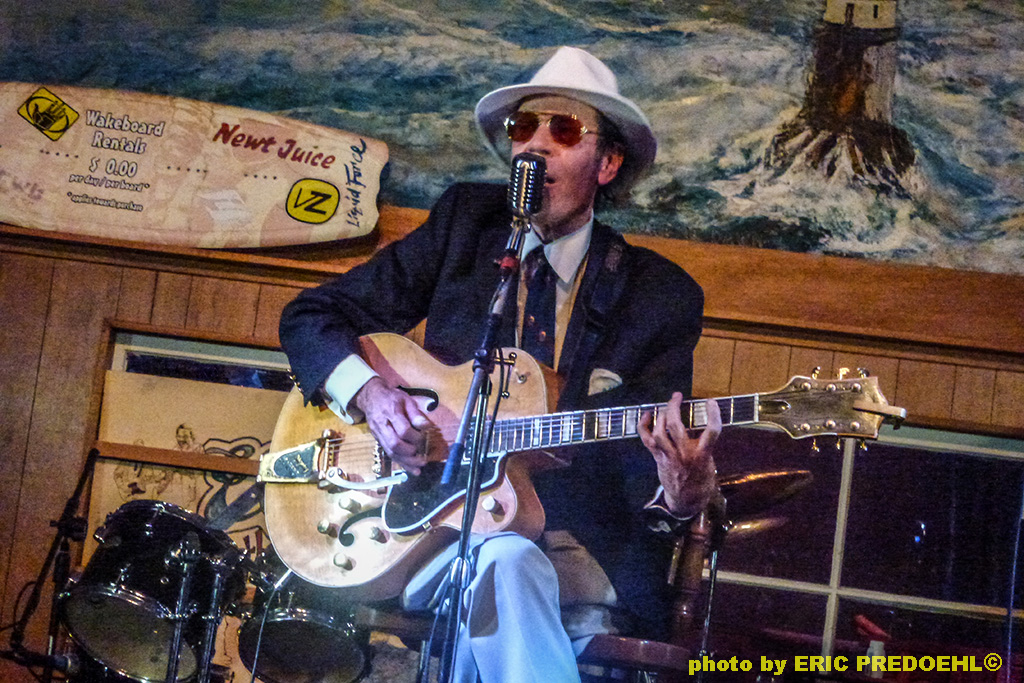 Reference Links
Mike-Wilhelm.com – the official page
Wikipedia page for Michael Wilhelm
Michael Wilhelm on Girl George's YouTube page