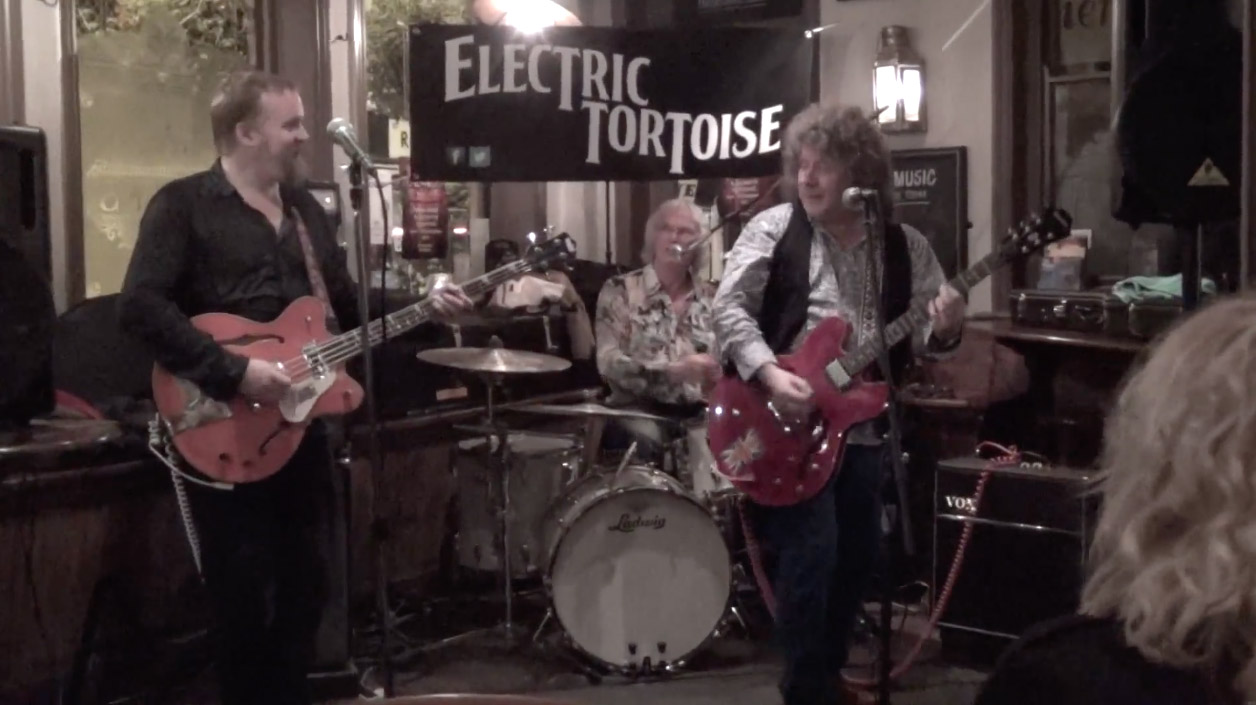 It's time for a new LOUIE of the Week…. as opposed to every other week ….. or something like that… life does get hectic sometimes, OK?
Anyways, today the mighty LOUIE spotlight is pointed at a band known as Electric Tortoise performing live at The Black Griffin in Canterbury (UK) sometime in November 2015.
Chronicled by Andrew Heenan, this version is © 2015 Local&Live, Andrew Heenan and Electric Tortoise, with more information available at Local n Live.co.uk.
ENJOY!!