It's January 2019, and the mountain of LOUIE material continues to grow even taller at LOUIE Central.
Big thanks to everyone that donated various LOUIE-centric items for what is likely the world's largest collection of LOUIE LOUIE-related material.
Big thanks, in no particular order, to:
– Neal Pargman of Save the Earth Foundation
– Jeff Miller of Golden Oldies, Tacoma
– Steve of Rocket Records, Tacoma
– Robert Mackie of Natalis Group LLC
– Dennis Flannigan
– Mel Cheplowitz of KALX, Shredding Paper
– Doc Pelzel of KFJC
– Ed Nadorozny
– Thomas Robinson of Historic Photo Archive, Portland, OR
– Mike Hintze
– Clay Stabler
– Andy Martello
– Gerry Fialka & Suzie Williams
– Neal Skok
– Marc Bristol of Blue Suede News
– Ron Fowler
– Clark Besch
– Theo de Grood
– Buck Munger (RIP)
– associate producer David Jack Jester
– Paul Korntheuer
– Will Higgins
– Tobias Schmahl
This is an incomplete list of generous people that donated items in the past few years.
I know there's more people I should definitely add to that list. Feel free to drop me a reminder, as the memory banks are often overwhelmed.
A few weeks ago, my good friend Stretch Riedle donated his LOUIE LOUIE VHS collection, which is a massive collection of TV shows, archival concerts, and odd little LOUIE LOUIE moments. I'm guessing it's at least about 50-60 pounds worth of videotape.
Even though we regularly compare notes, and see some great concerts over the years (including that Patti Smith show in Santa Cruz a few weeks ago – INCREDIBLE!!), I'm surprised to find some LOUIE items I didn't know about.
With this in mind, I plan to unravel and decipher some of this material with a new set of "LOUIE on TV" notes which I'll be sharing on this website.
Before I get started on this task, I think I'll start off by acknowledging some the more recent LOUIE-centric TV moments that aren't part of this collection.
Here's a couple of those TV moments I caught over the holidays…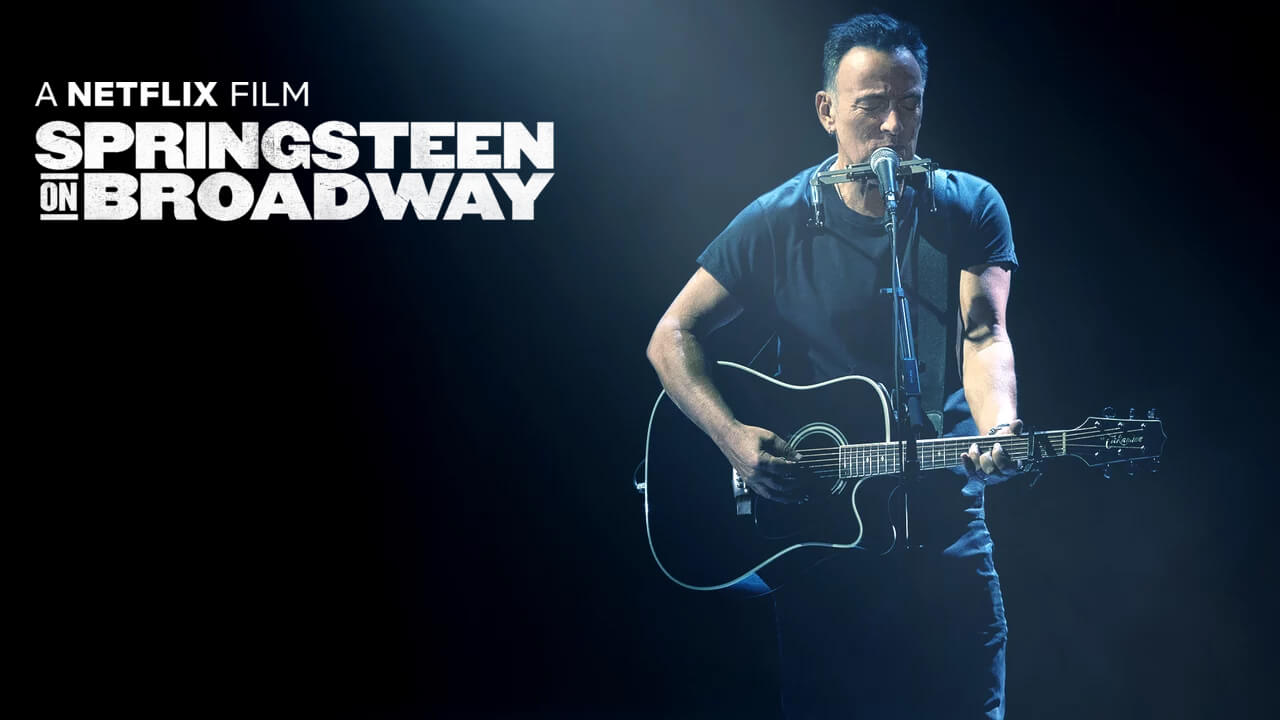 Springsteen at Broadway (Netflix) is a wonderful video representation of a concert residency by Bruce Springsteen at the Walter Kerr Theatre (NYC) that lasted from October 3, 2017 until December 15, 2018. The show is a reenactment of his 2016 autobiography, which features some stripped-down performances of his songs performed solo, which in ways, often feel more powerful than the original studio recordings.
And yes, there is a special moment in this performance one could call a "re-affirmation of LOUIE," but I'll avoid specific details, as I don't want to be the spoiler of such things. I'll just mention that somewhere around one hour and twenty-some minutes, Bruce acknowledges a higher power of LOUIE, or something like that. Highly recommended.
John Prine on Austin City Limits (PBS), was another fine concert shared via the powers of television. I think it was first aired sometime in October 2018, but I didn't see it until December. (Gotta love those Tivo gizmos!) His LOUIE reference took place during his performance of "Lake Marie," which may or may not appear at the 41:10 mark, depending on the timing of your local PBS pledge drives, which of course, I fully support.
After that, I'll mention a few vintage TV shows that feature LOUIE. Before I inherited Stretch's serious collection of VHS tapes, I had already been tracking down upgraded copies of the old TV shows that featured LOUIE LOUIE, acquiring DVD reissues of these older TV shows whenever possible.
Here's a few of those shows…

The A-team (NBC)

Season 5/episode 5 /1986-10-24 
"The Theory Of Revolution"

This features a recording of LL by an unnamed band that tried to replicate Jack Ely's vocals with the Kingmen, shared 3 times.
#1 – 00:11 opening of show w/ close-ups of record player + volleyball

#2 – 06:14 A-Team assembles weapons for their next strategy

#3 – 44:31 closing of show w/ close-up of collected weapons + volleyball


UPDATE: I have reason to believe the original broadcast of this show may have used the original Kingsmen recording, but without a copy of the actual broadcast, I'll just leave this note here…
UPDATE #2: Tobias Schmahl was the first to remind us of the A-Team episode. He also noted " I'm pretty sure it wasn't the Kingsmen's recording, although it sounds similar. Do you have any idea?"
There were two episodes of China Beach (ABC)
 that featured LOUIE LOUIE….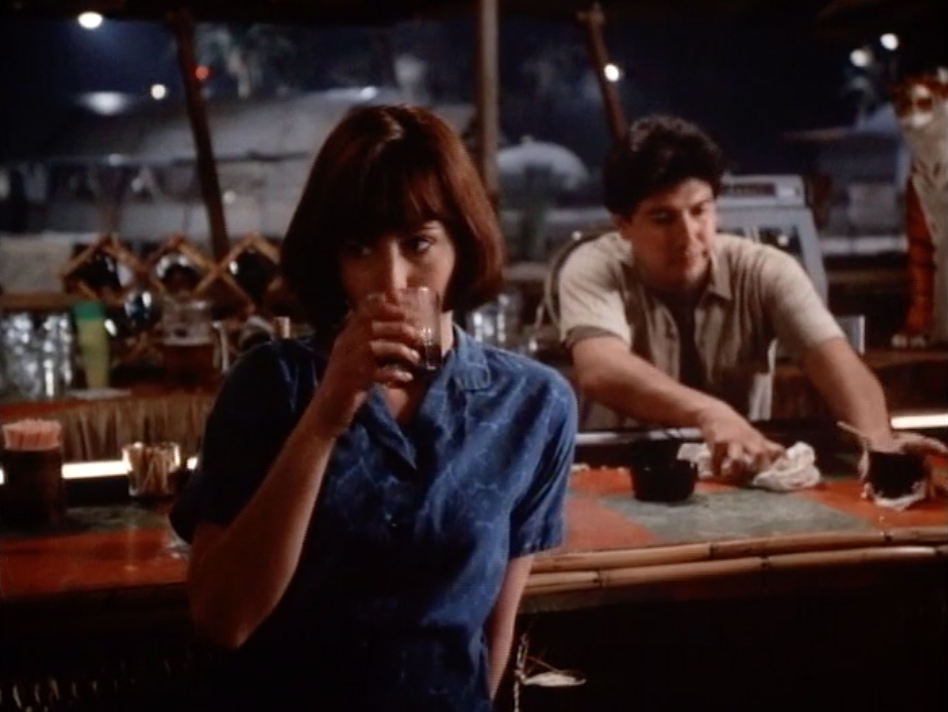 China Beach
Season 2/episode 5 / 1989-01-04 
"Women in White"

29:55 – Julie London LL recording played as Colleen McMurphy (Dana Delany) walks through military camp bar.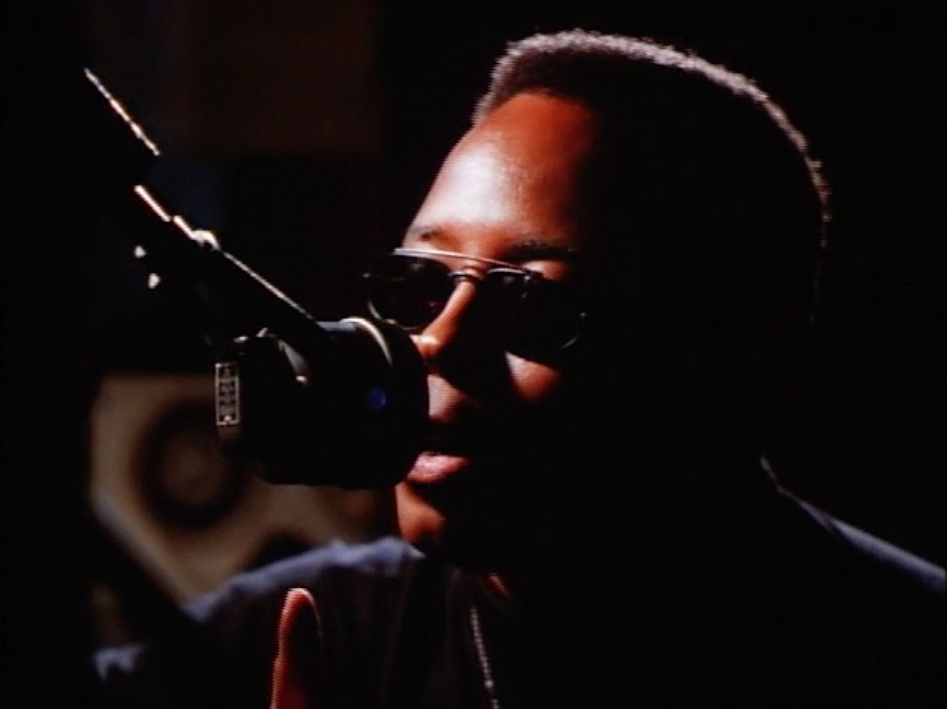 China Beach
Season 3/episode 15 / 1990-02-07 
"A Rumor of Peace"

08:11 – Kingsmen LL re-recording (with Dick Peterson vocals) is broadcast over pirate radio by disc jockey Pvt. Samuel Beckett (Michael Boatman), who introduces the song with this statement – "Remember everything you hear tonight is not real, but an incredible simulation, including me – Doctor Dark."

UPDATE: Thanks to a VHS tape shared by an associate, I learned the original TV broadcast used the original Kingsmen recording with the Jack Ely vocals.
I'm guessing the price of re-licensing this recording for the DVD release was more than the producers wanted to spend.
Full House (ABC)

Season 7/episode 3 / 1993-09-28 
"Wrong-Way Tanner"

00:03 – This is a unique performance by the actors on this show – Jesse (John Stamos) and Joey (Dave Coulier) sing "LOUIE LOUIE" with their kids Nicky (Blake Tuomy-Wilhoit) and (Dylan Tuomy-Wilhoit), who I borrowed for the title graphic this week.
We'll sharing some more of these TV moments next week.