One of the more obscure facts is that Richard Berry, creator of the song LOUIE LOUIE, was born in state of LOUISiana, in a town known as Extension.
As I searched to find out more info about "Extension," I discovered there's not a lot of online information about this place, but there is a Wikpedia page….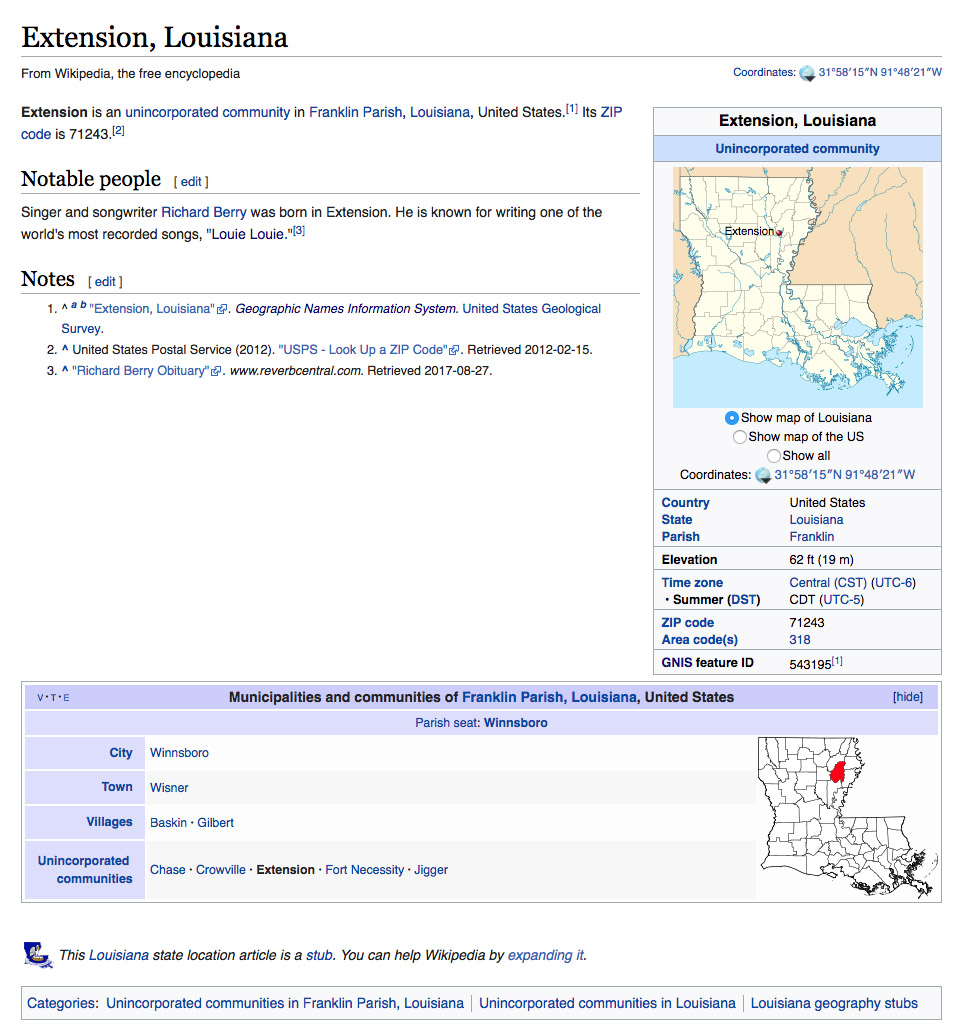 It is an unincorporated community in Franklin Parish, Louisiana, United States, and it's ZIP code is 71243.
As I did some more searching, I was EXCITED to find a Facebook page entitled "Things to do in Extension, Louisiana."
…. and then I took a look at what was there…

Hmmm…. I'm not sure if I'll be visiting this place anytime in the immediate future…
Oh well..
Anyone got any interesting stories or photos about Extension?
PLEASE SPEAK UP!
Reference links:
Wikipedia page on Extension_Louisiana
Things to do in Extension, Louisiana . the Facebook page