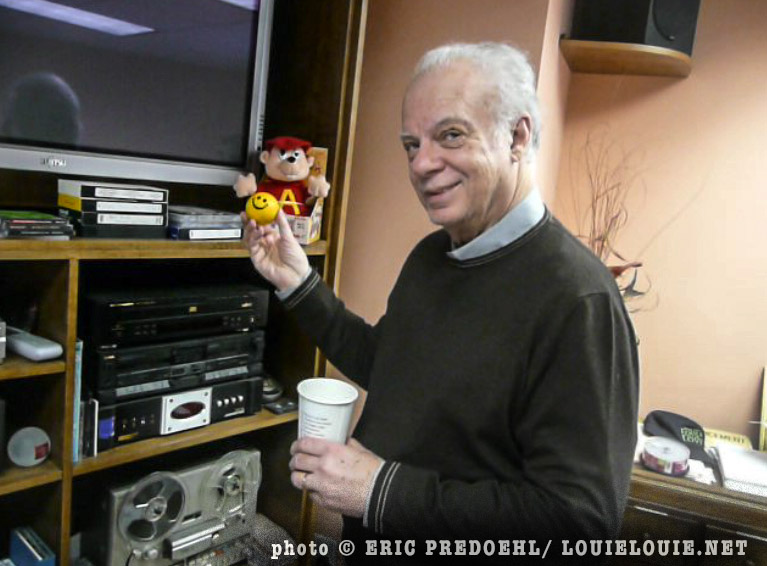 Chuck Rubin, the man who helped songwriter Richard Berry reclaim his copyright and publishing rights for the song LOUIE LOUIE, passed away last month.
Here's Chuck's official Legacy obituary, which was shared in the New York Times:
Charles Rubin passed away on Sunday, April 15th. Chuck began his career as a young gun agent who saw the potential in rock n roll musicians performing for the masses. He was instrumental in bringing the Beatles and the Rolling Stones to the U.S on their early tours. Soon after, he became a successful and in-demand manager to many artists, including the inspiration for his innovative business plan, Wilbert Harrison of "Kansas City" fame. In 1977, he researched why and how Wilbert was not getting paid for his music — and discovered it was a norm for the music business. Artists Rights Enforcement Corporation was created by Chuck and continues to assist hundreds of musicians and songwriters in receiving their rightful royalties and rights. Coined by the New York Times as "the white knight of rock n roll," Chuck passionately and tirelessly fought for his music heroes. His legacy will live on, but he will be sorely missed. He is survived by his devoted wife, Marcia, of over 50 years; his daughter, Gabin, who has been working by his side for 20 years; and his loving grandson, Asher.
Chuck's history with LOUIE LOUIE was not without controversy. While some people believed Chuck received a higher fee than he should have, Richard Berry had the highest respect and admiration for Chuck, who he considered a second father.
When I met Richard at the KFJC Maximum LOUIE LOUIE event, he was struggling to survive, receiving welfare checks and taking a data entry course to get new skills for a more stable income than he was receiving with his music career. Not long after that event, Chuck and his team at AREC began negotiating on Richard's behalf, and Richard became the recipient of some serious money for the rest of his life.
A few years ago, Chuck shared some comments on the topic of music usage for political campaigns in a 2015 issue of Rolling Stone magazine:
"I don't think it has anything to do with money. It has to do with the political viewpoint of the artist or songwriter or publisher," Chuck Rubin, founder of Artists Rights Enforcement Corporation, tells Rolling Stone. "But they do have the right to either say yea or nay." The fact that politicians feel compelled to link themselves to particular songs, he adds, "just goes to show how powerful music can be."
Rest in peace, Chuck.
Thank you again for helping our friend Richard.
______________________________________
Reference Links:
Legacy / NY Times obituary on Charles Rubin
Artists Rights Enforcement Corporation
Rolling Stone – Stop Using My Song: 35 Artists Who Fought Politicians Over Their Music