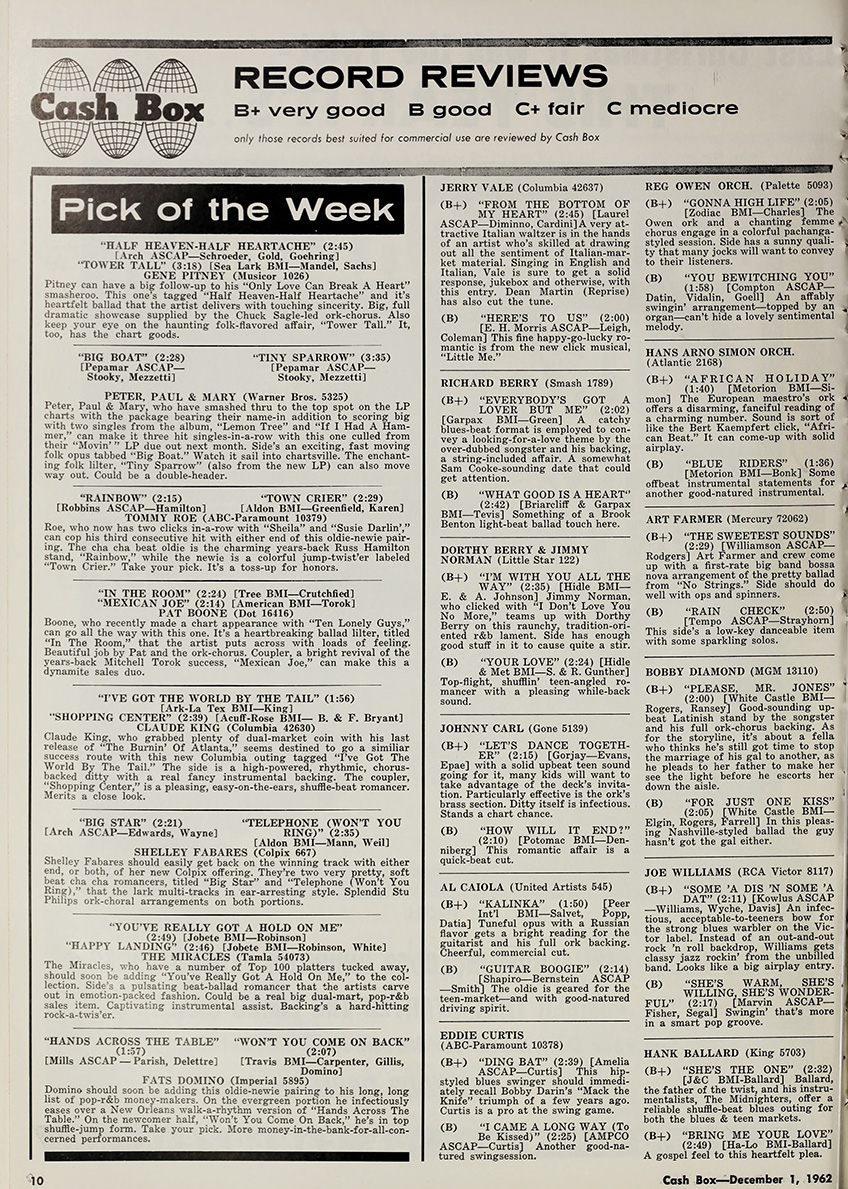 In course of my research for this project, I've uncovered some interesting things connected to the LOUIE LOUIE universe.
Here's an example of one of those things. This is a page of short record reviews in the December 1, 1962 issue of Cash Box magazine – one year before the Kingsmen transformed Richard Berry's LOUIE LOUIE into a chart-topping hit record.
Right in the middle of this page, there's some reviews of records by Richard and his wife, Dorothy Berry, side-by-side, which I'd never seen before in any music publication.
As the story goes, Richard sold most of his rights to the song LOUIE LOUIE to pay for his wedding to Dorothy. They married in early 1957, Dorothy became a recording artist in 1961, and the rest is … history…..
Anyways, here's a little close-up of their record reviews.
… and here's some of those songs.