My friend Clay found a wonderful little article in the Portland Orbit that celebrates LOUIE LOUIE as "THE greatest moment in rock-and-roll."
As this article points out, April 6, 1963 was the day that the Kingsmen stepped into the recording studio to make some history..
Will Simmons from the Pittsburgh Orbit wrote some excellent words about this special moment, and you really need to read the whole thing to appreciate it….
It really is a beautiful essay, but I do take exception with one particular statement:
The Kingsmen went on to record a series of albums in the mid-1960s full of decent, but forgettable R&B standards, dance-craze-of-the-week retreads, and unfortunate novelty tunes. It didn't help matters that shortly after "Louie's" success, Easton staged a bloodless coup to unseat Ely as lead singer and frontman. In one fell swoop, the band lost both of their greatest assets–the untrained voice and the unhinged beat.
The truth of the matter is that Jack Ely was not unseated after the success of LOUIE LOUIE.
He and bassist Bob Nordby left the band months before the song became a big success. There was a big argument over the direction of the band, as Lynn Easton not only wanted to become the lead vocalist and move Jack from guitar to the drums, but there was also the matter of the trademark registration of the Kingsmen name, which Lynn and his mother took complete control of ownership.
Jack tried to rejoin the band after LOUIE LOUIE it became an unexpected hit, and Lynn refused to allow him back into the Kingsmen.
Other than that little statement, an excellent article.
I really enjoyed seeing the phonebook entry for Pypo Club in Seaside, Oregon.

This a nice affirmation that "1 Broadway, Seaside, Oregon" was indeed the address for this legendary teen dancehall!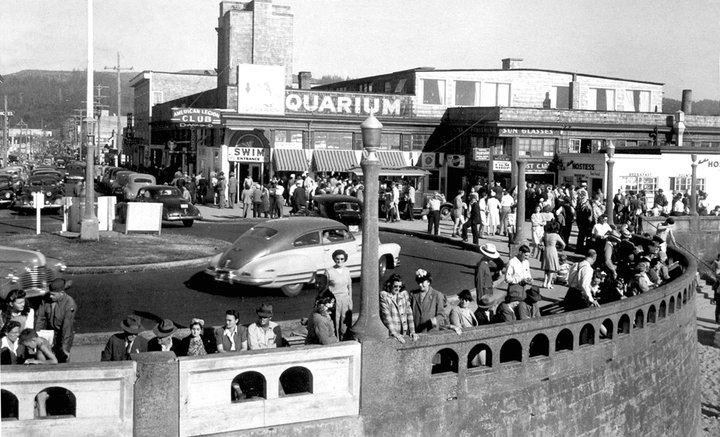 Finding anything about the Pypo Club is always a special treat! I'm still hoping to find some definitive photographs of the interior of this club!
Will Simmons will be writing a second installment of his Louie Files, where he may "attempt to find the rock club in Seaside!"
I can't wait to see what he comes up with!
Reference Links:
Portland Orbit – The Greatest Moment in Rock-and-Roll
https://portlandorbit.wordpress.com/2017/04/06/the-louie-files-the-greatest-moment-in-rock-and-roll/
Pacific Northwest Bands – Pypo Club
http://pnwbands.com/pypoclub.html
Stumptown Blogger – Who Remembers "The Pypo Club" in Seaside
http://www.stumptownblogger.com/2013/03/who-remembers-the-pypo-club-in-seaside.html