Following up on the "Louie Louie Clubs of the World – part 1" post from last week, here's the next chapter….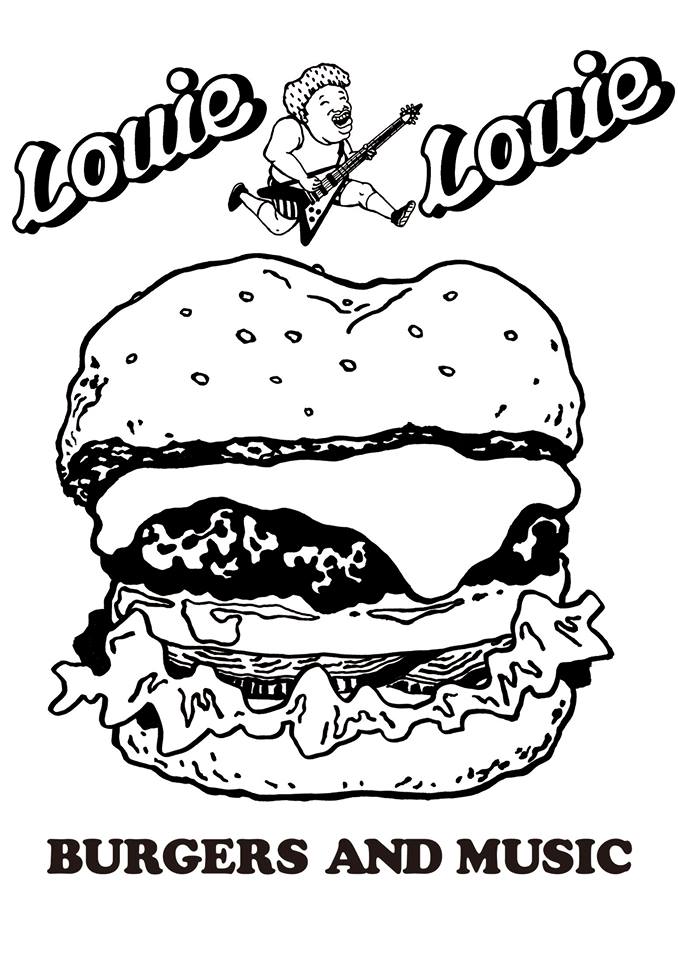 6. Louie Louie Burger Cafe in Kobe, Japan
Most of the information on this place is written in Japanese, but I did find an English language review by Adam Kloppenburg on their Facebook page: "Good, simple and cheap burgers, a great atmosphere and super welcoming and friendly owner, hidden under the tracks near Motomachi. Highly recommended."
They also offer a really cool-looking LOUIE LOUIE t-shirt.
I haven't figured out how to order one yet, but all in good time..
https://tabelog.com/en/hyogo/A2801/A280102/28044539/
https://www.facebook.com/louielouieburger/
7. Louie Louie Pizzeria in Paris, France
The official description for this place is simply "Pizza, vin nature, cocktails, café."
On Facebook, Elias Lapia called it "Best italian pizza in Paris."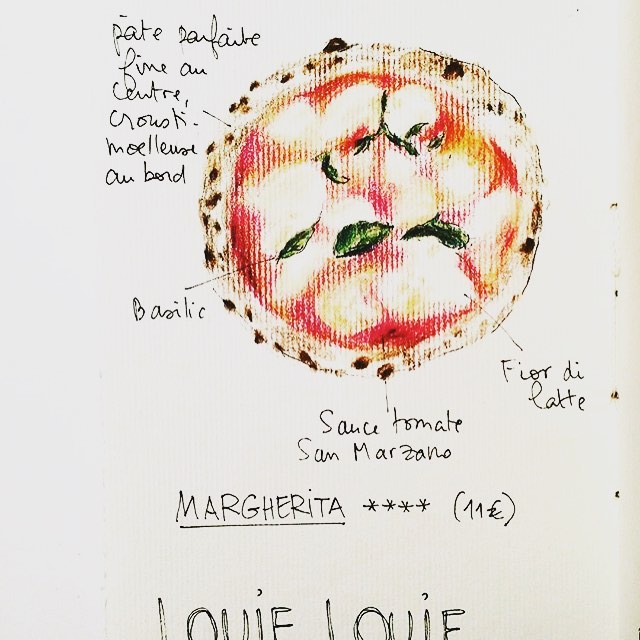 I do like their LOUIE pizza pie chart!
http://www.louielouie.paris/
https://www.facebook.com/LouieLouiecharonne
https://plus.google.com/+LouielouieParis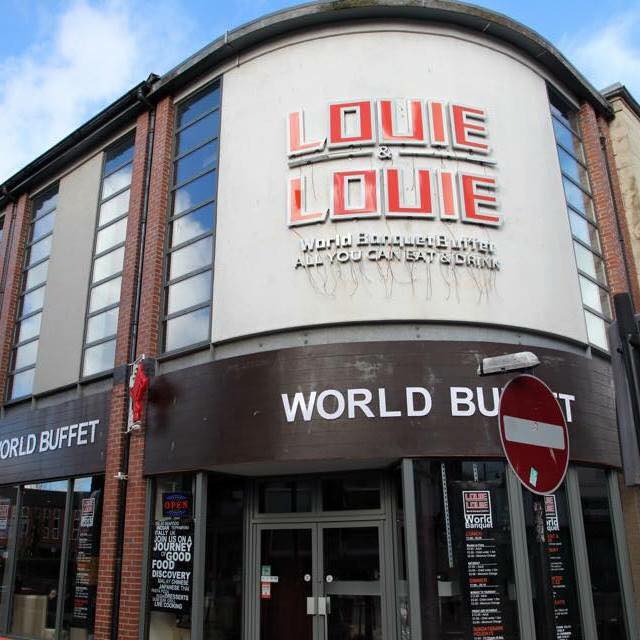 8. Louie Louie World Buffet Restaurant in Sunderland, UK
On the official Facebook page for this restaurant, the description is simply: "The biggest restaurant in North east. 200 seats buffet restaurant. World buffet. Including Chinese Indian Thai Japanese UK Italy."
http://www.louielouiebuffet.co.uk/
https://www.facebook.com/louielouiesunderland/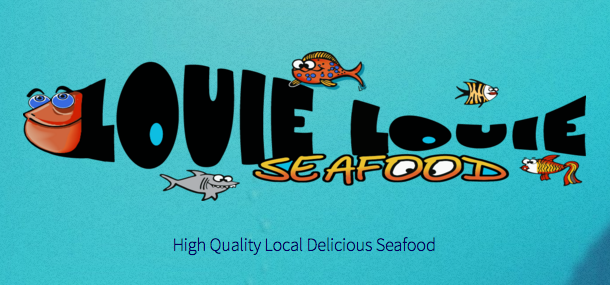 9. Louie Louie Seafood Market in York, Pennsylvania (USA)
On the official Facebook page for this restaurant, we have this description: "Louie Louie Seafood is a retail fish market serving the community of York, PA with fresh fish right from the ocean! Crabs, shellfish, whole fish and more!"
Mmmm… this does sound good!!!
http://www.louielouieseafood.com/
https://www.facebook.com/louielouieseafood
10. Louie Louie Coffee Shop in Stockholm, Sweden
Louie Louie Coffee Shop in Stockholm provided this description "Louie Louie är ett café, en folkölsbar och en skivbutik på Bondegatan 13 i Stockholm med stor kärlek till mat och kaffe," which Google Language Tools translated as "Louie Louie is a café, a (folk music bar) and a record store on Bond Street 13 in Stockholm with a great love for food and coffee."
On their main webpage entitled "Louie Louie Sthlm" they has a subtitle of "Bon apétit scumbag," which feels… a bit anti-social..??
Maybe it's a language thing? Or it's a cultural thing?…. just like we use the word "bad" in the USA to reference something that actually good? I just don't know….
Whatever the case, they are definitely hip to LOUIE LOUIE consciousness, which we fully endorse, and hope to eventually visit this place (and all the other ones) in person sometime in the not-too-distant future!!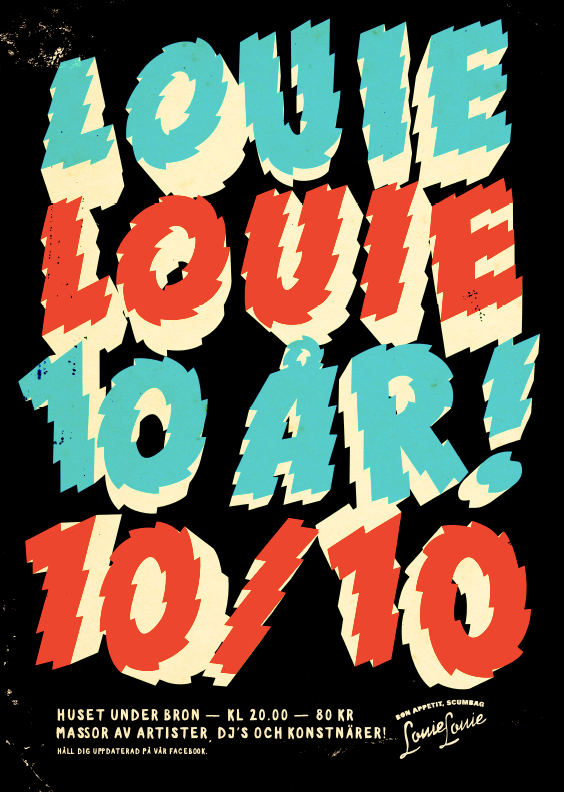 http://www.louielouie.se
https://www.facebook.com/LouieLouiecafe/
Again, my big thanks to my friend Clay Stabler for assembling this list.
In part 3, we'll add more to this list, and perhaps acknowledge some LOUIE LOUIE establishments that no longer exist.
By all means, PLEASE let us know about any LOUIE LOUIE venues we might have missed.
You can leave comments at this page, or by visiting the LOUIE LOUIE Party Facebook page at: https://www.facebook.com/groups/68073899480/