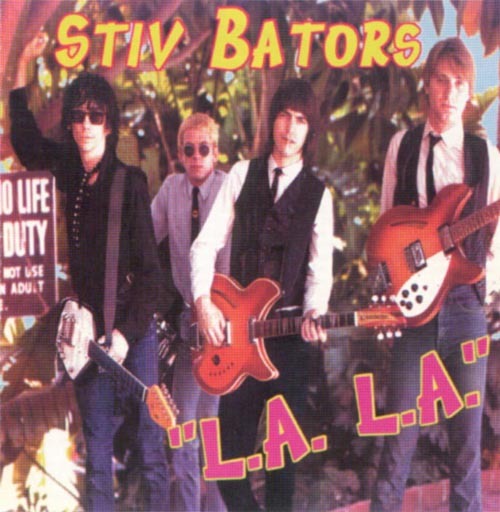 It's time to point the mighty LOUIE LOUIE spotlight at an oldie but goodie….
Stiv Bators (aka Steven John Bator), the singer from The Dead Boys and The Lords of the New Church, who lived from October 22, 1949 until June 4, 1990, once recorded an inspired version of LOUIE LOUIE, which used different lyrics and was retitled as "L.A. L.A." Apparently, this was from a previously unreleased 1980 jam session, and it came out in 1994 on a CD compilation of the same name from Bomp Records.
As the songwriter credits was attributed to Stiv Bators, we'll label this one as a "LOUIE Bastard."
The CD also features Stiv's version of "Have Love Will Travel" – Richard Berry's sequel to LOUIE LOUIE.
Label – Bomp!
Catalog number – BCD 4046
EAN – 0095081404625
Format – Audio album – CD
Reference pages:
Wikipedia on "L.A. L.A."
AllMusic Guide on "L.A. L.A."