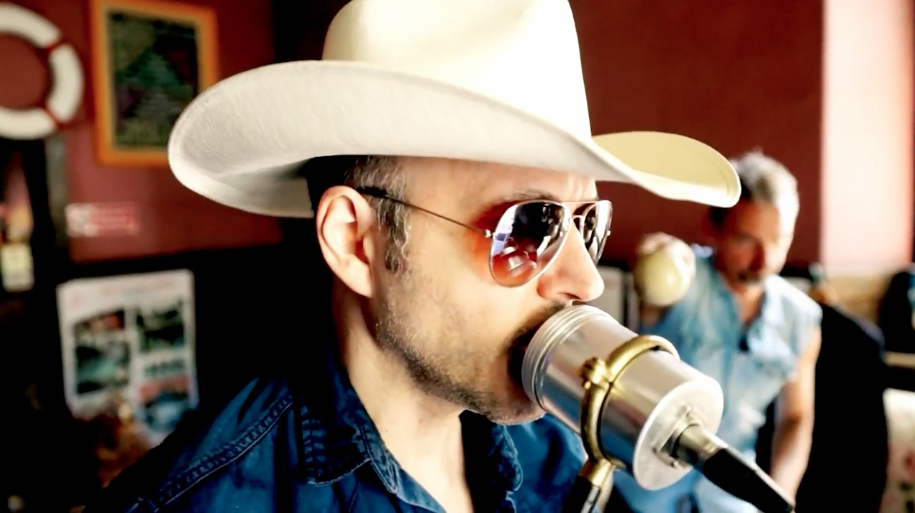 This week's LOUIE comes from Livorno, Italy, courtesy of my friend Caterina Di Biase at Orme Radio:
Hello Eric!

After the very 1st LL marathon here in a web radio called #OrmeRadio (only 24 hours ~ April 11 2015) one of the "new" versions we got from Italian musicians, a band called Stella Burns and The Lonesome Rabbits, is now a video and part of their new upcoming album called Jukebox Songs.

Glad to share it, I hope you enjoy it!
The link was an article from an Italian music website known as Sentireascoltare, which Caterina translated for me….
Louie Louie is the first single from the new album by Stella Burns and The Lonesome Rabbits, Jukebox Song, released September 13, 2016. A cover album that embraces Leonard Cohen, Calexico, Radiohead and Mino Reitano, revisited through the typical style of the Livorno cowboy.

The attached press release says "Louie Louie (Richard Berry song of 1957) is a song so well known and covered that it required, perhaps most of the other songs on the disc, a signbificant dose of courage and adventure"…."The version is unusual because lazy and listless and the video fully respects this attitude. Shot in the main entrance of Ex Aurora, a theater in Livorno, which for the musicians has become a family house, in the video we see a playback connecting Stella Burns indolence and, conversely, the enthusiasm of the Lonesome Rabbits. The deliberately simple animations created by Sara Cimarosti emphasize the playful atmosphere.
This version was unveiled this week – September 13th 2016 by Love & Thunder Records.
Here's the official video…
Could this be the FIRST Italian Cowboy version of LOUIE LOUIE???