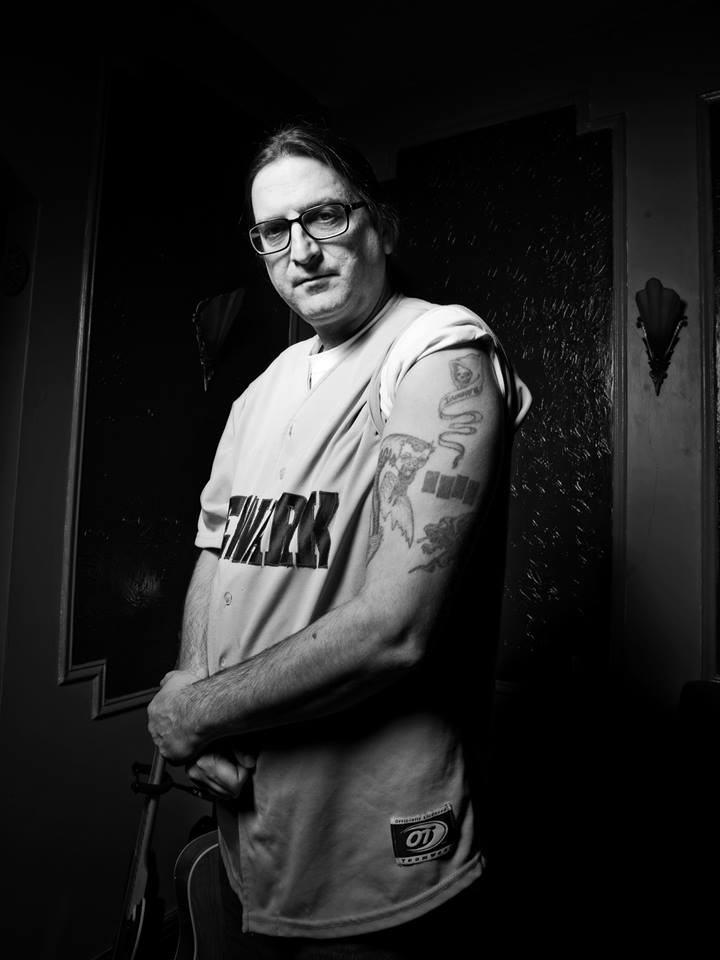 Here's a little something I recently stumbled upon .. a 2011 solo performance of LOUIE LOUIE by Dez Cadena, the man who sang on Black Flag's very first LOUIE LOUIE recording.
I also found out he's fighting cancer.
Dez joined Black Flag in 1980, replacing singer Ron Reyes who apparently quit the band in the middle of a particularly violent show in Redondo Beach. With Dez onboard, they embarked on their first nationwide tour, which included their first and only sold-out performance at the 3,500-seat Santa Monica Civic Auditorium.
A year later, Black Flag released their recording of LOUIE LOUIE, which featured some revised lyrics written by Dez..
"You know the pain that's in my heart
It just shows I'm not very smart
Who needs love when you've got a gun?
Who needs love to have any fun?"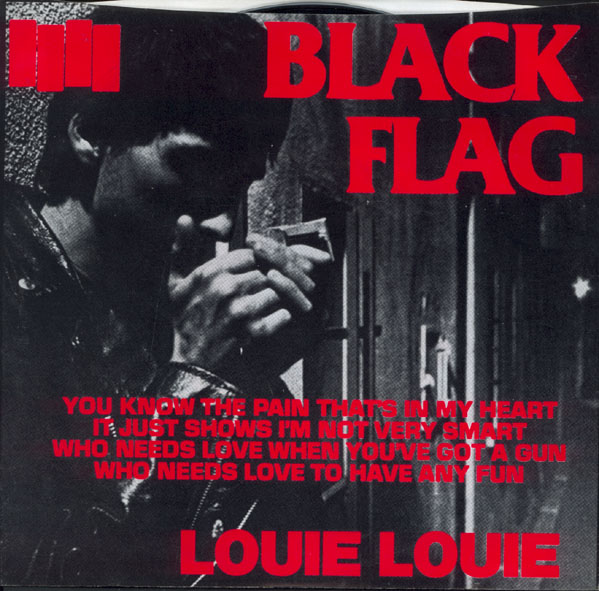 The artwork on the record includes these special lyrics superimposed over a photo of Dez by Edward Colver.
As fate would have it, Dez's voice was severely strained after extensive touring, which led to Dez voluntarily stepping down from vocal duties to become a guitar player in the band. Dez continued with Black Flag for a few more years before leaving to work with a variety of other bands that included Redd Kross, DC3, Twisted Roots, Ella and the Blacks, among others.
Dez also participated in the 2003 reunion shows of Black Flag, as well as the 2013 shows of Flagg– the alternative re-formation of former Black Flagg members.
From 2001 until 2015, Dez was a member of the Misfits. In June 2015, Dez announced he was leaving the Misfits, and two months later, he revealed he was battling throat cancer.
In August 2015, a GoFundMe campaign was set up to raise money to pay for his cancer treatments.
Dez Cadena, beloved member of Black Flag, Misfits, DC3, Vida, Ella & The Blacks, Redd Kross, and Flag, is battling throat cancer.

Dez has just finished debilitating radiation treatments, and is confident he will return to active performance again within a year. So Dez has had to take a long break from touring and recording and he had no other income to pay for the quite expensive treatments and doctor's bills.

We ask you today to donate funds to help Dez's cause, as this friendly man has given so much to the music community, and he is literally a living punk rock legend, having played on some of the classic records of the genre, and remains one of the most beloved members of the scene.

We ask you to please consider donating anything you can to help see Dez through the next year, so he can resume his proper place on the stages and records of our future. Thank you for assisting us in helping this very kind man in his time of need.

Best wishes, and thank you again!

Friends of Dez Cadena
Ten months later, it appears that the campaign is $13,000 short of its original goal to pay for cancer treatments. Perhaps this little post will inspire some extra generosity…
Anyways, here's the performance of LOUIE LOUIE by Dez Cadena and his Broke Down Bitches, live at the Brighton Bar in Long Branch, New Jersey, sometime in July 2011. Dave Travis is responsible for creating this video.
.. and in case you forgot Dez's original LOUIE recording with Black Flag, here's a reminder…
All my best wishes to you, Dez!
REFERENCE LINKS:
The Dez Cadena Official Facebook Community Page
The GoFundMe Campaign – Help Dez Cadena Beat Cancer's Ass!
The (UK) Guarian – Former Black Flag man Dez Cadena appeals for help with his cancer bills