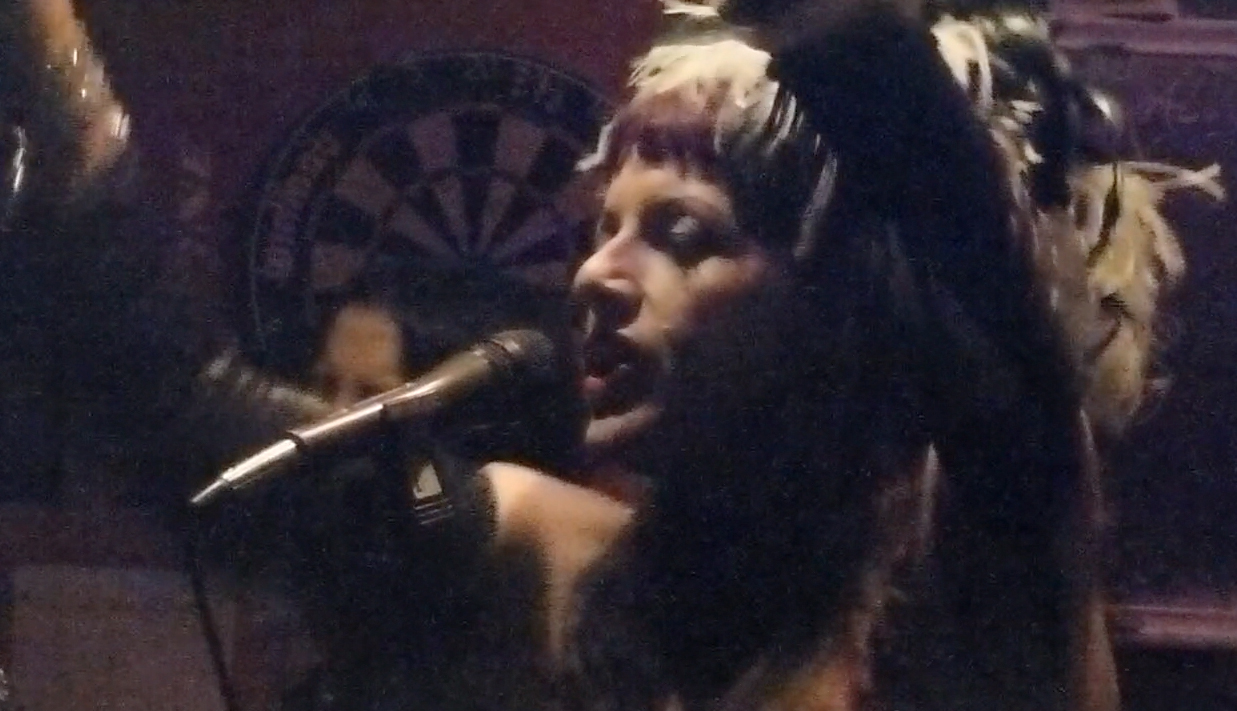 This one's for Candye Kane, a multi-talented blues singer that we lost last month. Eight years ago she announced that she had pancreatic cancer, which she actively fought with an incredible zest, speaking openly about her battle over the years.
For Candye, so much of her life was all about helping others find a means of empowering themselves, using her public persona to promote healing, love, and self-acceptance of one's body – whatever size, shape or hue it may be.
One of her last projects was a Kickstarter campaign she did in 2013 for a CD collection of her songs entitled "The Power In You- A Collection Of Candye's Songs Of Guts, Strength And Triumph For Fighters Who Need It Now." This was designed for people suffering from a life crisis or struggling with a disease, which Candye shared freely with anyone that contacted her.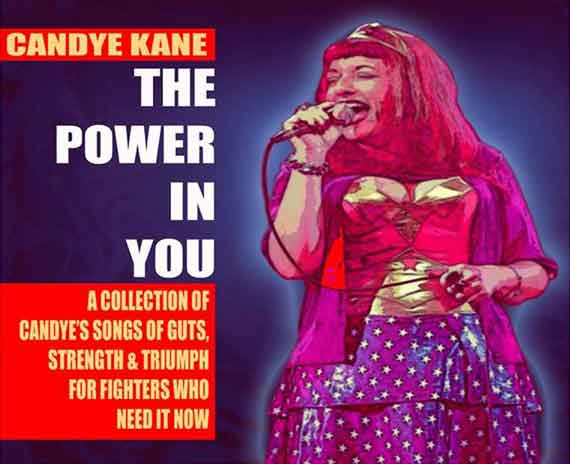 According to a Wikipedia page on Candye, she was usually booked for tours 250 days a year, playing a lot of prestigious venues all over the world… even after her cancer diagnosis in 2008.
The San Diego Reader shared this memory of Candye:
In summer 2011, she released a new album, Sister Vagabond. "I take things one day at a time and today I am feeling great and very optimistic about my new CD," Kane said. "It's been awesome to write and co-produce again with my guitarist Laura Chavez. I am grateful for every chance I get to make music live, or in the studio. Most people are given only three months to live after a pancreatic cancer diagnosis and three years later, I am still here. So any opportunity I have to create music makes me humbled and grateful."
I recently found some video that I shot of Candye a year and half ago at a little club in Santa Cruz, California. It was a little moment I captured on a little pocketcam that I forgot I even had.
Today, I'm sharing this clip, a performance of "I Put a Hex On You," which I believe is an original Candye composition.
We'll call this a Non-LOUIE of the week….
Rest in peace, Ms. Candye Kane.