This week, the LOUIE spotlight is on a LOUIE-relative (a category that includes brother, sister, bastard or distant cousin) performed by band known as "the Kingsmen," which as far as I can tell has absolutely no connection with the successful band from Portland, Oregon with the same name.
This band was known as Al Dote and the Kingsmen, and they released an album that featured vocals by Kay Quinn. It was recorded Live at Albert's Miramar Hotel, Half Moon Bay, California on September 2, 1966, and was a Damar Production.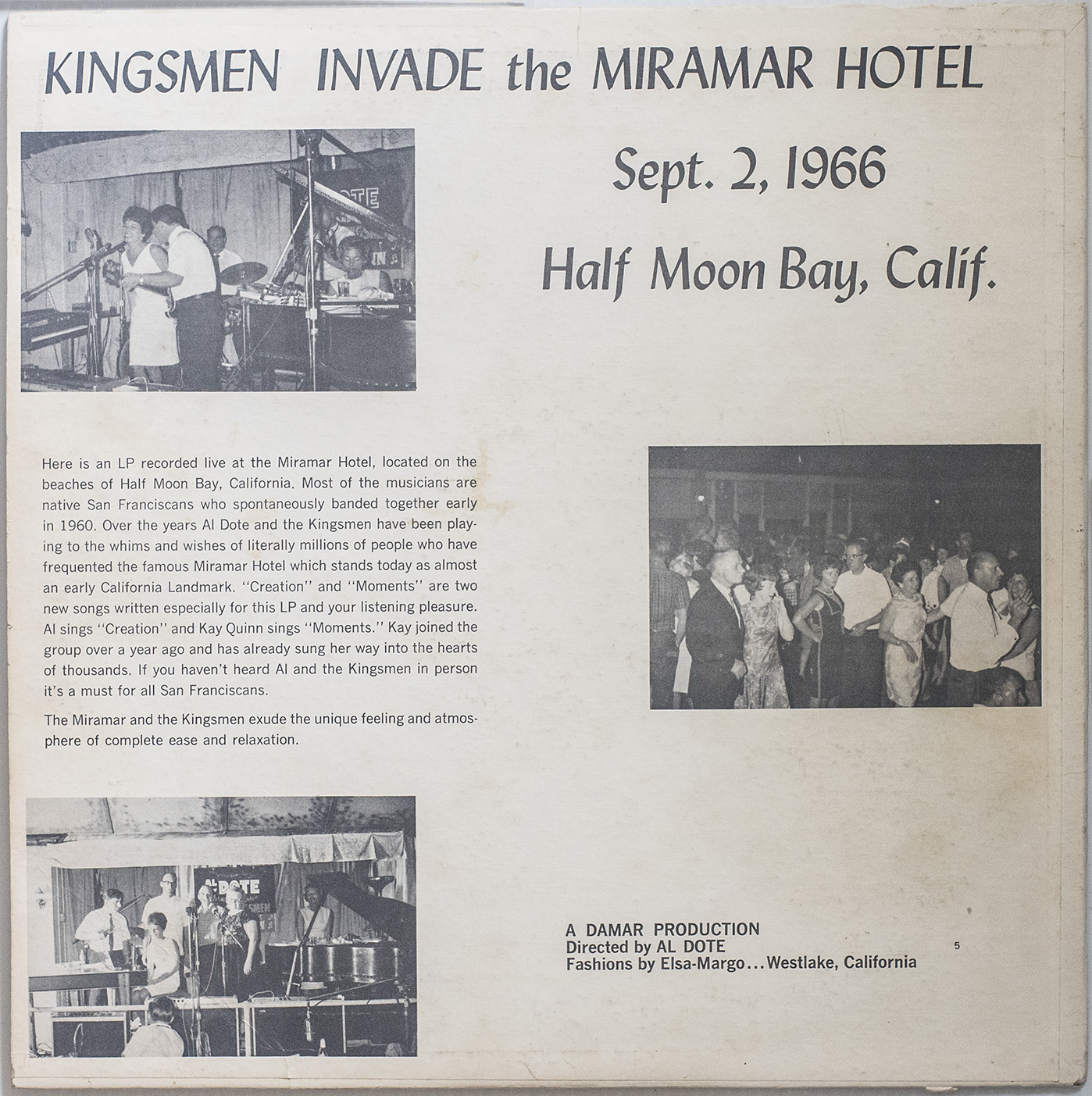 If anyone can share any light on this particular album, I'd love to find out what ever happened to this band. Did they have any problems with this name? How long did their run last at the Miramar Hotel, which no longer exists?
Anyways, here's a clip of their version of "Hang on Sloopy" – one of the great "LOUIE Relative" type songs, which was co-written by Bert Burns (aka Bert Russell), who actually did have a LOUIE connection, producing a few songs with Jack Ely, the original vocalist with the Kingsmen.