This week, my focus is elsewhere…. not necessarily spending a lot time in the LOUIE universe.. as there's too much on the plate… too busy working on other projects… and otherwise trying to take care of things in my life. The life of a media freelancer is one that requires very different focus than a regular 9-5er, and my world is no exception.
With this soapbox of mine, I thought I'd share some thoughts on one of my favorite album purchases in the past five years. "Keeper," the 2011 release by John Doe of the band X, is a collection of songs that I felt really lived up to it's title.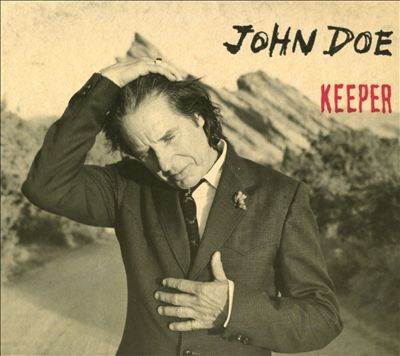 When the album/CD was released, John Doe embarked a promotional tour, performing at various record stores. I'm not sure how many record stores he visited, but when he performed on August 25, 2011 at Streetlight Records in San Jose, CA, it was a striped-down affair, driving himself to this event to play a solo performance with just him and his guitar.
I brought a camera and shot a little bit of video of this show, but never got around to sharing any of this footage until recently…

"NEVER ENOUGH" was the song with the big theme I could absolutely relate to. As a dedicated archivist that's sometimes overwhelmed by his own collection, there were certain aspects that felt so darned familiar….

"THIS CHANGES EVERYTHING" is a solid song – great story telling and catchy musical hooks.

"GIANT STEP" is another magnificent song that John describes as a "time-travelling song."
Anyways, this "Keeper" album is a collection of songs that I fully approve. If you enjoyed any of the songs I captured, I would like to encourage you to track down this album, and listen to the rest of 'em…
Definitely a "Keeper."