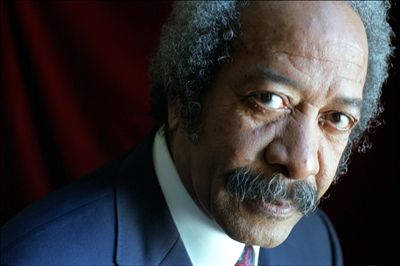 Allen Toussaint, an extremely talented musician, passed away on November 10, 2015 while on tour in Madrid, Spain. He was 77 years old.
Emerging from the fertile hotbed of New Orleans R&B during the 1950s, Toussaint was the guy that could do it all – a singer, a gifted piano player, a prolific songwriter and producer of multiple hit records. He produced a string of hits in the early-mid 1960s for a handful of New Orleans R&B artists including Ernie K-Doe, Chris Kenner, Irma Thomas, Art and Aaron Neville, The Showmen, and Lee Dorsey.
He also collaborated with Elvis Costello, Paul McCartney, Patti LaBelle and The Band.
Toussaint's songs were recorded by such artists as the Rolling Stones, Bo Diddley, Jerry Garcia, Ringo Starr, Little Feat, Robert Palmer, the Yardbirds, Glen Campbell, Bonnie Raitt, The Pointer Sisters, Warren Zevon, Iron Butterfly, Spirit, the Paul Butterfield Blues Band and many others.
Toussaint was inducted into the Rock and Roll Hall of Fame, the Louisiana Music Hall of Fame and the Blues Hall of Fame. In 2013 he was awarded the National Medal of Arts by President Barack Obama.
At the time of his death, Toussaint was scheduled to perform with friend Paul Simon at a December 8th benefit for New Orleans Artists Against Hunger and Homelessness, a charity Toussaint helped found.
He will be deeply missed by many.
Allen Toussaint wrote a song called "LOUIE," a little instrumental that sounds nothing at all like Richard Berry's LOUIE LOUIE. It first appeared in 1970 on his second album, originally titled simply "Allen Toussaint" which was later re-issued on CD in 1994 on the Kent Soul record label with a new name of "From a Whisper to a Scream."
Allen did actually perform a little version of LOUIE LOUIE that will be an exclusive for my documentary project, but we'll save that for another time….
In the meantime here's some other songs by Allen that absolutely need to be heard …

https://youtu.be/C6ldpOBWKAE
Here's Allen Toussaint performing "Get Out My Life, Woman," a song covered by the Paul Butterfield Blues Band.
.

https://youtu.be/XN9FYh_GmnM
Here's his performance of "Working in the Coal Mine, which was an international hit for Lee Dorsey in 1966, and covered by a lot of other musicians including Devo in 1981.
.

https://youtu.be/8zC65J2W_0o
Using his mother's name Naomi Neville as a pseudonym for contractual reasons, Toussaint wrote "A Certain Girl" for Ernie K-Doe. It wasn't quite that successful when it was first unveiled in 1961, but found some extra attention with covers by The Yardbirds and Warren Zevon.
.

https://youtu.be/khw6Kjfu3aM
I always loved the song "Sneakin' Sally Through The Alley," which I first heard via Robert Palmer's version.
Special bonus points for any of my friends named Sally….
.

https://youtu.be/fifjamnUqpI
New Orleans based WDSU News shares memories of the life and legacy of the legendary musician.
.
You can learn about this talented musician by visiting…
The Official Web Site of Allen Toussaint
The Wikipedia page on Allen Toussaint
AllMusic.com page on Allen Toussaint
Top 10 Allen Toussaint Classic Rock Covers