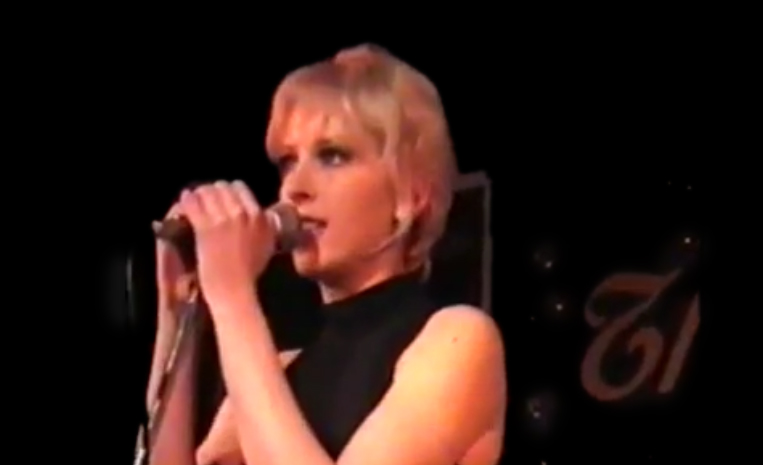 This week's LOUIE is by a band known as Box Office Poison.
Apparently, this version of the classic Louie Louie was voted best version of the song by listeners of XFM radio. It was featured on the Box Office Poison EP entitled "Think for Yourself," which is available on CD and digital download.
The official biography at FutureLegendRecords.com provided more information about the band:
In the 1990's B.O.P. started a new genre of music called Pop Noir, which has a atmospheric, filmic feel and gritty lyrics just like it's sister genre Film Noir. Production was experimental, with song writer/producer and driving force Russell C. Writer reluctant to leave the studio until he'd invented a new sound or way of doing things on the tracks.

With a central core of permanent members and a fluid line-up of guest members the band was able to incorporate new sounds whenever required. There are elements of jazz improv, film music, catchy pop, punk attitude and classical style in the tracks. This combination gives B.O.P. a very distinctive and alternative sound.

We all know bands who say they're doing something really different, only to find that they're doing the same old thing as everybody else. Being a rebel is to go against the grain and the establishment! Nearly everyone who decides to be in a band picks up a guitar as a starting point. Box Office Poison do not use guitars in any of their tracks. They feel they are the only true rebels coming out in music these days. This is not a vain attempt to hype themselves into the press. It's just that they'd rather pick up a 'cello when indie guitar is flavour of the month. Also they don't just sit there ripping off different bits of other people's hits and stick them in an ever playing loop on a computer. They have a totally new way of composing songs and playing their instruments. There's plenty more we could say but we think you get the picture. As you will have gathered by now, Box Office Poison appeals to the individual in everyone!

Producer/song writer Russell uses the human voice as another instrument so on some tracks multiple different vocal tracks merge with the backing rather than float above it. Squeaking, soaring, tapping and crying 'cello adds a haunting and sometimes dolphin or whale-like sound to the intros and outros. Sax trails loosely around in the background giving some tracks a night club feel.
Unfortunately, the band did not last….
Box Office Poison remained cutting edge artists over several years. After changing their name briefly to Pop Noir in 2001 they finally called it a day and dissolved the band in 2002. Psykick Holiday has now taken up the Pop Noir baton on the FLR label.
More details about the band can be found at
http://futurelegendrecords.com